Sirius XM Buys Agero: Is It Moving Beyond Radio?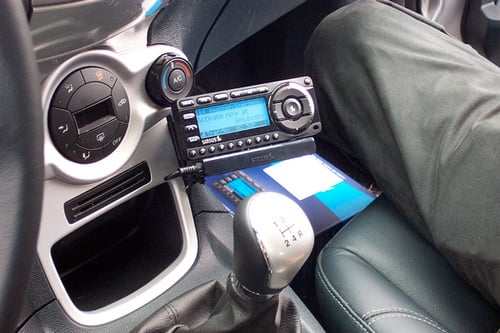 On Thursday, Sirius XM Radio (NASDAQ: SIRI) announced it had entered a definitive agreement to acquire Agero, Inc. for $530 million in cash. Agero is a connected vehicle business and is the leading provider of telematics services, offering safety, security, and convenience services for drivers and end-to-end, turnkey solutions for automakers.
The acquisition means that Sirius XM will now provide connected vehicle services to more manufacturers than any other telematics provider. The list of car manufacturers includes Acura, BMW (BMW.PK), Honda (NYSE:HMC), Hyundai (HYU.PK), Infiniti, Lexus, Nissan (NSANY.PK), and Toyota (NYSE:TM).
The new deal boosts Sirius XM to the top as the leading provider in the growing industry connected vehicle business — a business which is an essential element in the future of the auto industry. Sirius XM will now have access to more than 50 million vehicles.
Jim Meyer, Sirius XM's Chief Executive Officer, said, "The acquisition of Agero's connected vehicle business is a natural fit for Sirius XM.  As the world's leading provider of in-vehicle subscription services, SiriusXM is uniquely positioned to offer world-class end-to-end telematics services."
He continued, "The transaction accelerates Sirius XM's development in architecture supporting connected vehicle services, as well as the ability to provide services over both satellite and cellular networks. Agero's connected vehicle team is known for their experience, innovation and technology, and we look forward to welcoming them to SiriusXM as we work to capture the significant growth opportunities in connected vehicle services."
Agero CEO Dave Ferrick seemed to agree that the companies seemed to be a perfect converging point. "As the automotive telematics industry has evolved, connected vehicle services have become increasingly focused on integration and infotainment, and we believe that Sirius XM is perfectly positioned to take these capabilities forward in this changing market," Ferrick said.
He explained, "While telematics has been an important and growing part of our business, this divestiture allows us to focus our resources in our roadside vehicle assistance, claims management and information services which will allow us to best serve our clients and their customers in a fast-changing marketplace."
The transaction is expected to close in the fourth-quarter.