SiriusXM Growth Drives Ahead on Increase in Subscriptions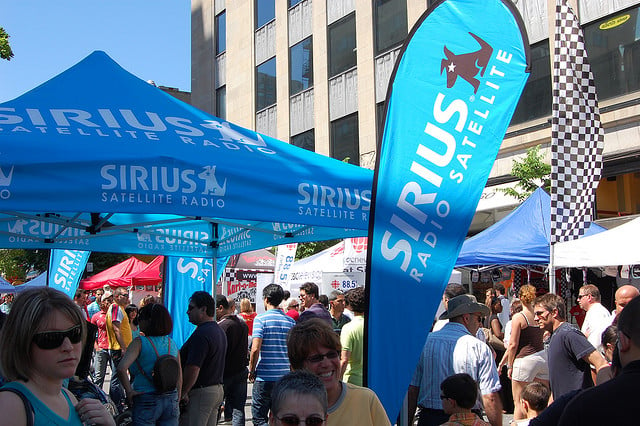 Sirius XM (NASDAQ:SIRI) reported earnings Thursday morning, smashing analyst estimates with $940 million in revenue, a 12 percent growth year-over-year. The average analyst estimate placed that figure around $934 million.
Sirius XM saw earnings per share of 2 cents, which was right on par with analyst estimates. That number is down from 49 cents a year ago, due to a tax break the company received in 2012. "Net income in the second quarter of 2012 benefitted from a $3 billion reversal of deferred income tax valuation allowances," the report said to explain the drop.
The company saw the biggest increase in subscribers in this quarter since the fourth quarter of 2007. Sirius added 715,762 subscribers, up from 622,042 in the second quarter of 2012, bringing the company's total subscribers to 25.1 million, a 9 percent increase compared to a year ago.
The satellite radio provider raised its expectations for 2013 in response to the data. The company expects to add 1.6 million customers in the year, and bring in $3.7 billion in revenue.
"SiriusXM's second quarter results reflect record performance on almost every vital metric: the 25 million subscriber milestone, record revenue, adjusted EBITDA and adjusted EBITDA margin.  We grew our revenue at double digit rates for the sixth consecutive quarter, while being very mindful of our costs as we invest in advanced IP and telematics platforms designed to provide more services to our subscribers and automakers," said Chief Executive Officer Jim Meyer in the company's earnings release.
Sirius XM satellite radio typically comes with new car purchases, with the company offering a limited-time free trial to get car owners hooked on the service's unique and ad-free programming.
The company's presence in automobiles has led to a collaboration with AT&T (NYSE:T) to create a system similar to General Motors's (NYSE:GM) OnStar for Nissan (NSANY.PK). But the companies have said their service will soon surpass OnStar's functions, as they hope to bring a "smart car" closer to reality.
Follow Jacqueline on Twitter @Jacqui_WSCS
Don't Miss: GM Curbs European Losses and Swings to a Second-Quarter Beat.