Sizzling Love or Super Friends: A New App Will Take on Both Tasks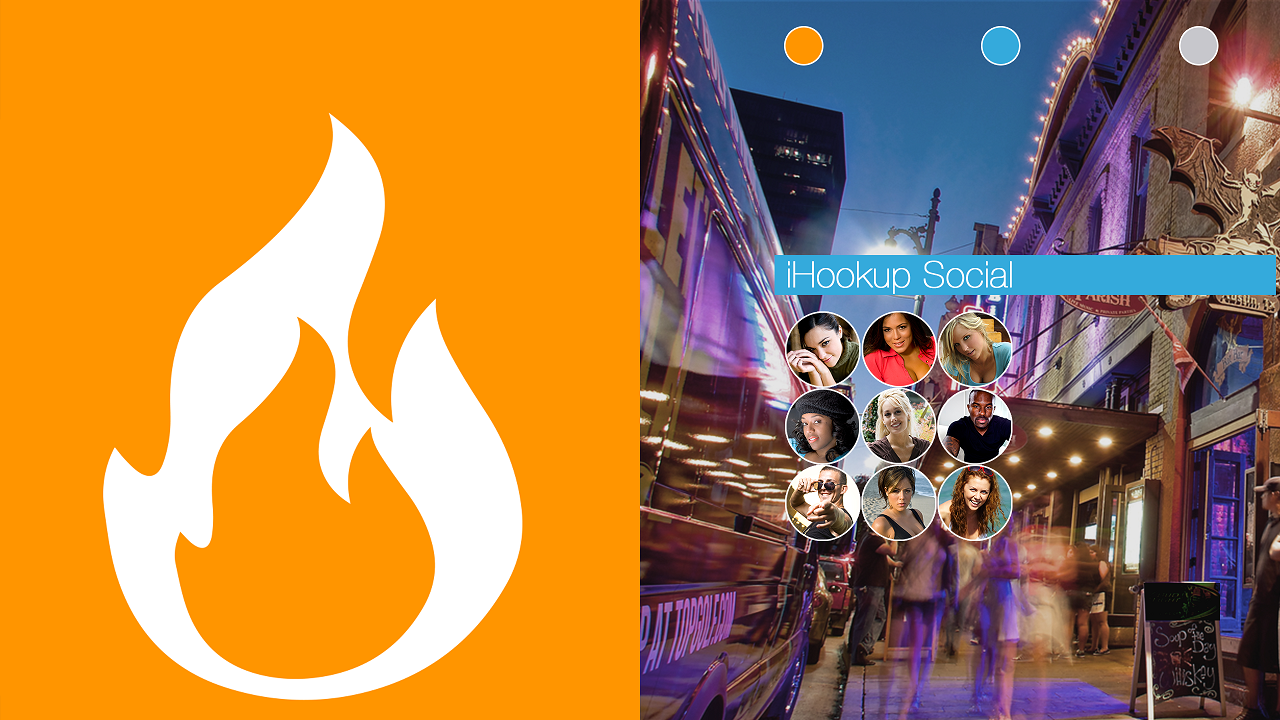 The Internet dating scene has been around for over two decades already — it might not have been a very big scene way back when, though – and technology and social networks have only been making Internet dating more capable. IAC's (NASDAQ:IACI) Match.com isn't alone, as many competitors step in with news twists, new technologies, and new names. One startup out of Campbell, California is aiming to shake the tree some more, with its sights set on not just the dating scene, but also the overall social space.
Internet dating sites seek to pair people with others that they might get along with romantically, and they can do this by taking in loads of data about users and comparing that to data from other users to find and suggest matches. Sometimes that data may be complex questions that really try to figure out what a person is like and who they'll be good for; other times it can be just a matter of figuring out how old they are, what age range they're interested in dating, and what region they live in. These sites and services occupy a particularly popular space, as many people are looking to spend less of their time alone, and a popular space is a valuable space.
Match.com jumped into the Internet dating space as far back as 1995, and it's grown to be one of the biggest players on the scene. According to its website, it serves 24 countries in 15 different languages. Since its services are very limited for free users, they are all encouraged to purchase premium subscriptions, which can bring in a hefty sum for the company.
IAC actually has a particularly strong hold on the field, as it also owns OkCupid, a free website which tries to match users based on a wealth of question responses — and that's just one of the many dating sites IAC owns. On the more hip end there is Tinder, a mobile app that links to Facebook profiles and then lets users check out who's nearby and decide whether they are interested or not, matching up pairs of people mutually interested — again, an IAC property.
There are other competitors out there, like eHarmony, but IAC's properties are definitely the ones that have to be looked at in the dating space. The social space, which has room for dating but also for more platonic interests, is a bit of a different beast, and an even bigger wealth of users.
That's a space occupied most notably by Facebook (NASDAQ:FB), which does offer plenty of opportunities to connect with people who share interests or locations, but doesn't exactly try to match people up and see them land a relationship. Meetup is another in the social field, which facilitates users getting together with new people in their area for events as small as writing groups and board game nights to things as large as music festivals. The website claims that, "Meetup is the world's largest network of local groups" with 15.92 million users in 196 countries and 315,827 meetups happening each month.
These companies have been around for some time and built up large user bases and reputations, with the exception of Tinder, which is still young but has built up a large and active user base. It's definitely not an easy arena to step into, but the startup iHookup Social (OTCBB:HKUP) is looking to do it and compete with any of these companies in one fashion or another.
Founded by brothers Robert and Dean Rositano in Campbell, California — right in the competitive midst of tech giants Yahoo (NASDAQ:YHOO), Google (NASDAQ:GOOG) (NASDAQ:GOOGL), Facebook, and many more — iHookup Social has created an app that works to help get people together, to put it simply. The publicly traded company has a market cap of $3 million according to CEO Robert Rositano, and it recently passed the 200,000 user mark that aims to get past 250,000 and half a million users by the end of the year. In consideration of Facebook paying $19 billion for WhatsApp's 450 million free users and IAC spending $500 million for a 10 percent stake in Tinder — which has 10 million free users — Rositano said that, "We think we're an undervalued company and we're very much on the edge of something very special and really great here." The numbers add up considering iHookup Social's $3 million market cap on 200,000 paid and free users.
With high expectations of growth and a belief that after the half-million mark "there's going to be additional virility that may drive us past that million mark," iHookup Social could be on its way up to compete in scale with the bigger players in the field. At that point, it will come down to what tools each has to win over customers and monetize.
Though iHookup Social's competitors have the advantage in numbers so far and definitely have enough going on for them to remain successful, the startup app appears to have a system that could win over users all around.
Match.com is essentially a social network for people looking to find romantic partners. With a paid subscription, the site allows you to communicate with other users, see who has viewed your profile, track your communications, and attend Stir events, which are essentially mixers for members that occur all over with various themes (one was an archery contest.) It may be a simple platform for finding romantic interests, but it has the large user base adding value for new users and continuing users. As an added value, it also started screening new users to weed out sex offenders and help improve safety, according to ABC News.
Tinder is a good fit for the young crowd. By linking to Facebook accounts, it makes it very easy for users to populate their profile with pictures for potential matches to see. After setting their location and picking an age range, a simple swipe allows users to express their interest or disinterest in meeting up with someone, and when matches are made, things go from there. According to the company's website, "Tinder sees more than 850 million swipes and more than 10 million matches every single day." It's got trendiness on its side, particularly with the added Snapchat-like feature of photos with doodles and a 24-hour lifespan that can be sent to connections, plus the added benefit of being a free app.
Meetup sits on the other side of the fence, as it facilitates finding groups of people to do things with, rather than finding a single romantic partner. For people moving to new places or just looking to find company for specific activities, this offers something that Tinder and Match.com don't. The service is mostly free as well, only charging people who create and host groups.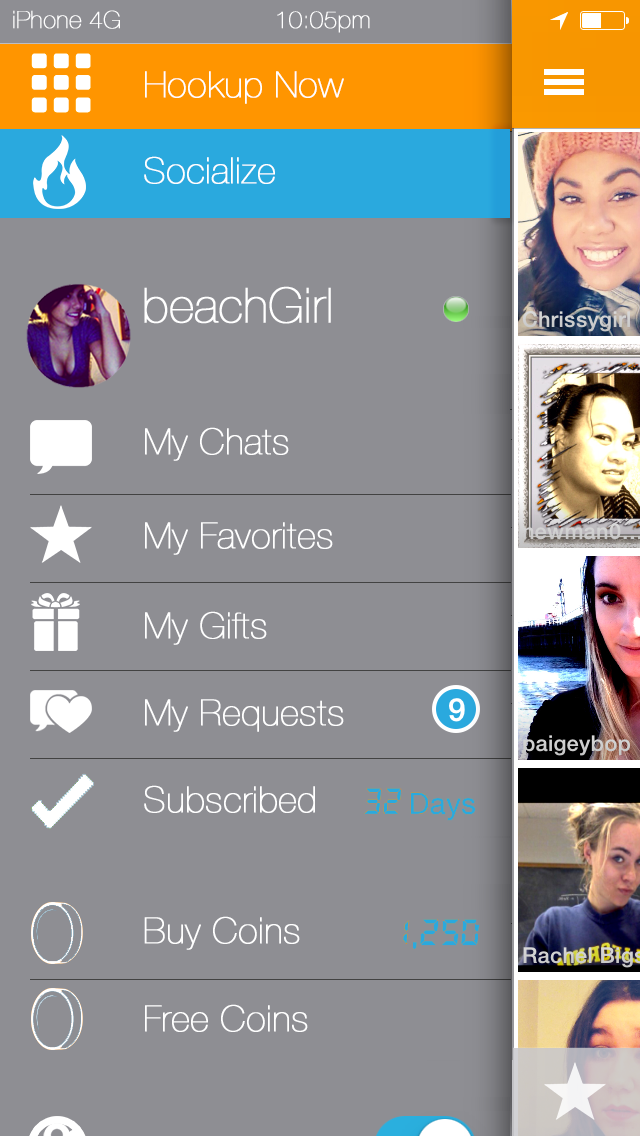 It's at the intersection of romance and friendship that iHookup Social steps in to shake up the field. While Tinder, Match.com, Meetup, and many others are quite focused in their purpose, iHookup Social is a bit more open to interpretation from users. According to Rositano, users have been using the app "to really drum up their on creative ideas on how they get together." One person could use the app find someone they're interested in dating, chat a bit, and then plan out a coffee date. Another person might just try finding someone nearby who wants to check out a concert together, since it beats going alone.
To state it clearly, Rositano said in an interview with Wall St. Cheat Sheet that, "There's so many people out there that, yeah, maybe … maybe they'll make a connection with a significant other — male, female — and that turns into a love connection — that's great. We wanna see a lot of that happening on the site. There are others that — maybe they're not looking for anyone in particular, but they are bored, they're in a new place, they're looking for something to do, and they like the venue side of the opportunity — they find out what's around, what's available, and then we recommend people they might go there with and connect with." Here Rositano was speaking on an upcoming release of the app which will allow users to browse local venues and then suggest other users that might also be interested in going.
In these ways, it is able to blend the user options to offer a product similar to IAC's properties, but all within one package. Despite the right ingredients, the question of whether iHookup Social will manage to compete on even footing is harder to answer.
As it stands, iHookup Social's 200,000 users are a very small bunch next to the millions registered to Tinder, Match.com, and Meetup. Additionally, Rositano said that the conversion rate of free users to paid users is just shy of 10 percent. Since functionality is particularly restricted for free users at present, that leads to an actual base of around 20,000 users who can actually engage with others through the app. Having a large pool of users is majorly important for a system like this to work — you can't meet someone in your city if you're the only user in that city — and that means the product may be less enticing simply by being less popular.
Still, Rositano expects it to continue growing, noting that iHookup Social has "an app store ranking in over 65 countries," and "hit the top-grossing app charts within Apple (NASDAQ:AAPL) with a No. 38 ranking top grossing social networking app within the U.S." If the app does grow and hit that point of "additional virility" that Rositano spoke of, it could turn into a more significant competitor.
One potentially major barrier for iHookup Social has been the paid subscription model. As the company has worked to find more ways to monetize, paid subscriptions have helped to keep it pulling in revenue, but it has to compete with programs like OkCupid, Tinder, and Meetup, which are both gigantic and free. To this end, Rositano said that the company has plans to expand the functionality for free users moving forward. This would be possible as the iHookup works on social commerce through in-app purchases, like gifts or dinners for two purchased with virtual currency, which the app already incorporates.
Advertising will also be of particular importance. Though Rositano wasn't able to disclose any advertisers the company is working directly with, he mentioned working with SpyLogics and how the integration of its tools will allow the app to "pull in through Google AdSense, [and] through coupons.com," which would likely help the app monetize free subscribers. Also, as the company works with venues, allowing them to advertise and promote themselves to users looking for places to hook up, it will be able to earn more from free users.
The added advertising should also enable iHookup Social to offer a more enticing free version to users. If the free subscribers become a fully engaged user base, the apps value will quickly jump up for all those on board. While currently only around 20,000 users can really be considered active users, increased functionality for free users would instantly bump that up to over 200,000, since free users would then be able to hook up. At that point, it may have even more success enticing loads of new free users to join.
If the app grows enormously to the sizes its founders hope, it could compete handedly with the various dating and social sites and apps mentioned by offering similar functions all in one place. Rositano noted that the 18-to-35-year-old demographic have on average between three and four social and dating apps on their phone at a time, including both free and paid apps. Rositano's app could fit in there and replace them all. If it weren't for its integration of Facebook profiles, it might even pose somewhat of a threat there, as many have argued that Facebook takes real in-person interaction and confines it to the Internet, whereas iHookup Social starts interactions on the internet and moves them into the real world.
Currently, iHookup Social is only available on iOS, but the company has plans for an Android version in the future.
Follow Mark on Twitter @WallStMarkSheet
More From Wall St. Cheat Sheet: