Snowden's Leak Made China Worry About Oracle and IBM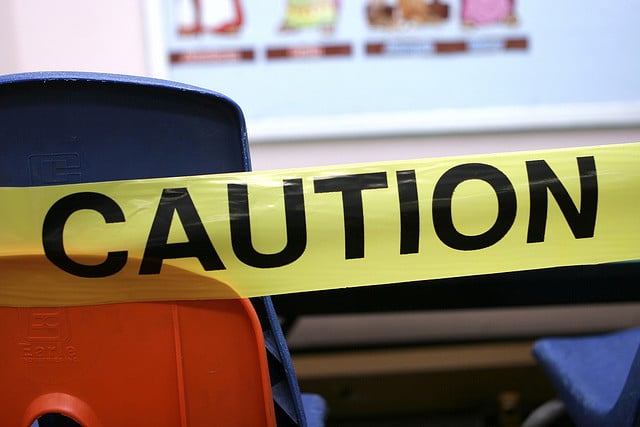 Former National Security Agency contractor Edward Snowden revealed in June that he had passed top-secret documents to The Washington Post and the Guardian, which detailed classified U.S. surveillance programs — including PRISM, which gave the NSA access to vast amounts of Internet data from large tech and social media companies. Snowden also asserted that the agency had hacked into a critical network of infrastructure at universities in China and Hong Kong.
When the NSA conducted an internal review of the damage his revelation caused, it focused on the possibility that he had access to sensitive files that that outlined operations against Chinese leaders and other critical targets. "We're deeply concerned," an unnamed senior U.S. intelligence official, who was not authorized to speak on the record, told The Washington Post. "The more that this gets made public, the more capability we lose."
Not only that, but the revelation gave China more political capital. The country has been repeatedly accused by the United States of hacking, and far stricter regulations exist for the purchase of technology equipment manufactured by Chinese companies for three important federal agencies — NASA and the departments of Justice and Commerce. Snowden's allegations have given Beijing the opportunity to point a finger at the United States for hypocrisy.
But Beijing is not stopping there. The Shanghai Securities News reported Friday that China's Ministry of Public Security and the State Council's Development Research Centre are preparing to investigate International Business Machines (NYSE:IBM), Oracle (NYSE:ORCL), and EMC (NYSE:EMC) regarding security issues, according to Reuters.
However, when questioned by the publication, the Ministry of Public Security declined to comment on the reported probe and the cabinet-level research center said it was not carrying out such an investigation. Additionally, a spokesperson for the Ministry of Industry and Information Technology, which oversees the country's IT industry said it could confirm the probe because of its sensitivity.
"At present, thanks to their technological superiority, many of our core information technology systems are basically dominated by foreign hardware and software firms, but the Prism scandal implies security problems," the Chinese newspaper quoted an anonymous source as saying. Documents leaked by Snowden showed that the NSA could acquire Internet data such as emails, chat rooms, and video from large companies, including Google (NASDAQ:GOOG) and Facebook (NASDAQ:FB).
In a statement emailed to Reuters, IBM said it was unable to comment, while Oracle and EMC were not immediately available for comment. What has been confirmed is that Chinese regulators and the police have launched  a series of investigations in the past several weeks, looking to gain insight into how foreign and domestic companies do business in China.
"The Prism scandal certainly provides ample material for real concern," Mark Natkin, managing director of Beijing-based market intelligence firm Marbridge Consulting, told the publication. "What the scandal has done is make it increasingly difficult to ascertain what is being done out of legitimate concern and what may be being done for any sort of political reasons."
Follow Meghan on Twitter @MFoley_WSCS