Facebook (NASDAQ:FB): Facebook has "acqui-hired" the British firm Monoidics, which specializes in developing automatic formal verification and analysis software, in a reach for some fresh talent and new assets in Web development. "Right away we knew this was our chance to take what we've built to the next level," Monoidics said in a statement. "Joining the Facebook team opens up a world of new opportunity for our technology and for our individual and collective scientific expertise."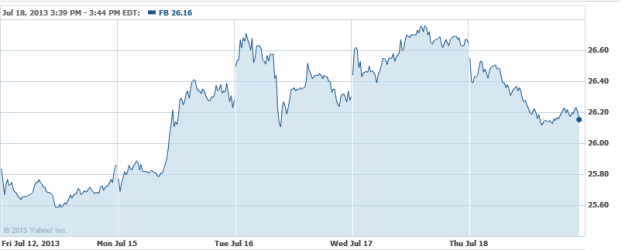 Zynga (NASDAQ:ZNGA): Matthew Wiggens, a former Zynga studio manager, has weighed in on where social games — Zynga's core business — went south. "Social games is a really nice idea, with lots of concepts that are exciting and interesting, he said. "The idea of connecting people through games is a really admirable goal. But where social games went was viral marketing…Spamming someone's Facebook feed is not a meaningful interaction." Wiggens is taking the lessons he learned at the gaming giant and applying them to his new venture, JiggeryPokery.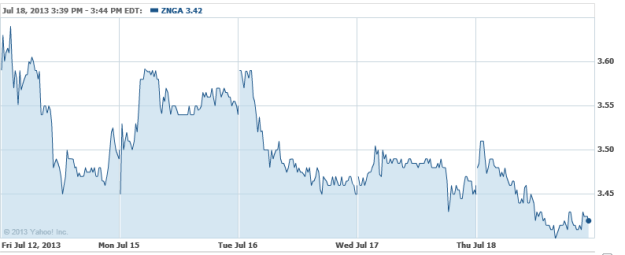 Yelp (NYSE:YELP): A Yelp-affiliated startup, Eat24, is opening trials of a new point-of-sale service, which will support in-house table management and reservations, phone orders, and driver management (there's a GPS geolocation component), and will be configured to handle electronic signatures upon food delivery. More importantly, the solution is cloud-based. Watch out for future and further Yelp integrations as the company opens itself up to the food delivery industry.