This chart of LinkedIn's (NYSE:LNKD) stock price gives us an incredible look at the difference between how private and public shareholders value the company. We can clearly see the two groups perceived a huge difference in value per share. Is LinkedIn really worth twice as much money simply because the social media company has a ticker on the NYSE (NYSE:NYX)?
Honestly, have new shareholders of LinkedIn even done the math to see what price they're paying for earnings? (See "LinkedIn Now has a Price-Earnings Ratio Making Pets.com Blush"). We know the private investors did.
But this analysis is more about you than them. Do you believe in the wisdom of crowds? Do you believe in efficient market theory?
Think hard before you answer, this is a financial Rorschach test.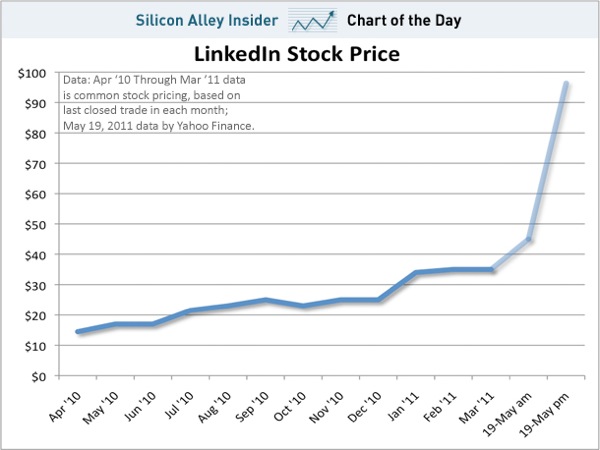 Don't Miss: What is Facebook Really Wort After LinkedIn IPO?