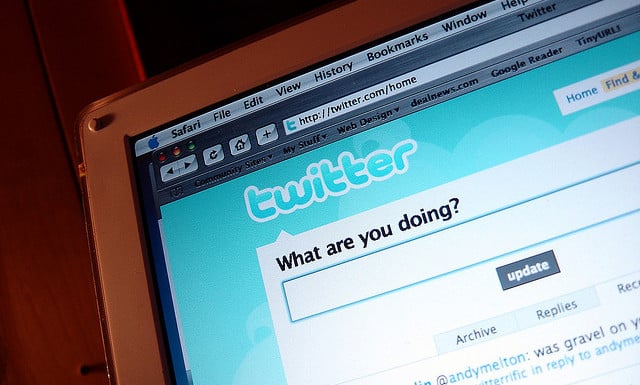 Twitter's new executive J.J. Hirschle, a former Google (NASDAQ:GOOG) advertising guru, began work at the microblogging company at the end of October, taking up the reigns of the newly created retail division. Hirschle's job is essentially to target retailers who are potential advertisers on the site, and he has spent the past few weeks holding meetings with companies like Best Buy (NYSE:BBY) and Target (NYSE:TGT) to pitch Twitter's potential advertising schemes.
Whilst his colleagues were celebrating the company's much-anticipated IPO, Hirschle was readying the retail division for the next behemoth on the company's radar: the holidays. Hirschle says that the holidays are "one of the most important periods for me, sitting in the retail world, it is a most critical period."
Hirschle's job is important, and challenging, for several reasons. For one, Twitter lags behind social media competitor Facebook (NASDAQ:FB) in terms of cash generated through advertising, a facet of the business that is critical to the company's well being following its much-hyped IPO. Secondly, retailers still don't think much of social media advertising, and most don't expect promotions via social media to have a measurable impact on their holiday-season revenue.
Part of the reason for Twitter's struggles stem from challenges posed by the site's user interface. Retailers often prefer other social media sites over the microblogging platform because other venues, such as Facebook or Pinterest, can integrate photos more easily, a tactic which helps generate significantly more traffic. Both the sites are currently favored over Twitter.
Twitter does have certain unique advantages over other platforms, however, Chief Marketing Officer of Gilt Groupe Inc. Elizabeth Francis described Twitter as a great medium for customer-service conversations, saying that, "For Twitter it's all about the real-time conversation that's happening on the fly," but prefers Facebook to drive sales. Similarly, Martin Sorrell, CEO of the global advertising firm WPP Plc says he sees Twitter as "primarily a public relations medium," whereas Facebook is preferable for "long-term branding."
But Hirschle's position is still incredibly new, and he has a successful track record at Google, which when he started, just shy of the company's 2004 IPO, had a retail team of only 15 people. The company has since morphed into one of the largest online advertising giants, and he remains optimistic, saying that he views "this job as an opportunity to define what our value is to retail, and have the ability to really influence the products we help create to service our retail clients." Further, many retailers are starting to get behind social media advertising, no longer viewing it as an experiment, but rather as an integral component of their long-term advertising strategy.
Don't Miss: 8 Best-Selling Video Game Franchises.