SoftBank Can Now Begin Work on Sprint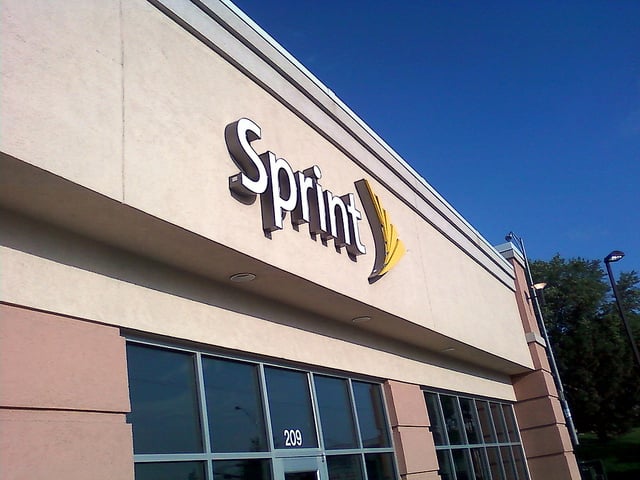 Sprint Nextel Corp. (NYSE:S) is now officially 78 percent owned by Japanese telecommunications company SoftBank (SFTBY.PK), meaning the hard work to turn Sprint into a real competitor in the U.S. wireless market can now begin.
Sprint is a distant third behind rivals AT&T (NYSE:T) and Verizon Wireless (NYSE:VZ), and the fourth-largest wireless provider, T-Mobile U.S. Inc. (NYSE:TMUS), has been aggressively expanding as of late. SoftBank CEO Masayoshi Son believes his company has the money and the wireless experience to turn Sprint into a more able competitor. Son's goal is to turn SoftBank into the biggest wireless provider in the world.
SoftBank paid $21.6 billion for the stake in Sprint. Of that cash, $16.6 billion will go to Sprint's shareholders, while the rest will be invested in improving Sprint's network and working out deals to offer better smartphone devices. Sprint will also be shedding Nextel from its name, as that brand closed at the end of June.
SoftBank won a deal with Sprint after an intense bidding war with Dish Network Corp. (NASDAQ:DISH), which has been looking to break into the wireless phone market to expand outside satellite TV. Dish CEO Charlie Ergen launched a pointed campaign against SoftBank, claiming that the foreign company's ownership of such a large U.S. wireless network would compromise national security, particularly because SoftBank uses technology from Huawei Technologies Co., a company accused of having close ties with the Chinese government.
In response, SoftBank made a number of concessions to the U.S. government to insure national security would not be at risk with the deal, including making a promise not to use Huawei equipment in the U.S. and to remove all equipment made by that company from Sprint's network.
Also wrapped up in the deal is Clearwire (NASDAQ:CLWR). Dish and Sprint both bid on the company, which was already half-owned by Sprint, as both companies wanted to obtain Clearwire's spectrum holdings for their networks. Sprint won out on that deal, which received Federal Communications Commission approval along with the SoftBank buy.
Dan Hesse will remain CEO of Sprint, with Son as chairman and SoftBank's U.S. head, Ronald Fisher, as vice chairman.
Follow Jacqueline on Twitter @Jacqui_WSCS
Don't Miss: Is Apple Due to Collect a Verizon Payout?