Sony Cloud-Based TV Service Is Not Make.Believe, It's Real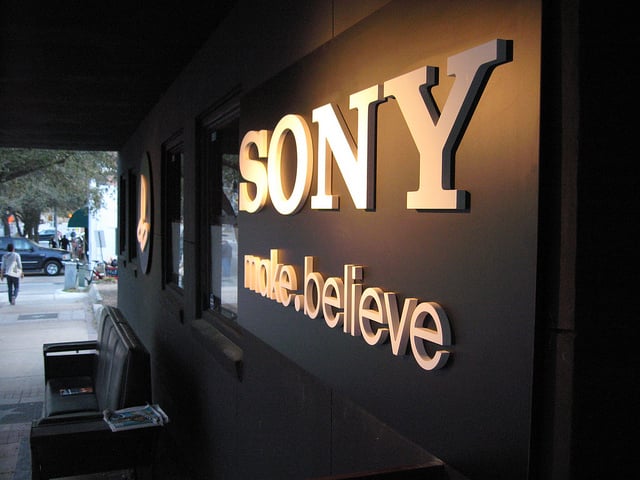 The CES 2014 beat goes on, as major companies and industry professionals from all over the globe continue to unveil their newest products in Las Vegas this week. So far, we've seen sneak peaks of many new tech products, several of which revolve around smartphones and wearable tech devices, but one tech sector that has taken center stage this year is television technology.
Many of the current dominators in the field have already unveiled their TV advances, but one newer player made a major announcement on Tuesday, making the market for smart(er) TVs that much more crowded. According to Gigaom, Sony (NYSE:SNE) Computer Entertainment CEO Andrew House took the stage Tuesday during Sony's CES keynote and announced that the company plans to become a pay TV provider of its own and offer its U.S. customers a cloud-based TV service with live TV and cloud DVR functionality.
Rumors of a Sony pay-TV service have swirled for months now, especially after the company reportedly secured its deal with Viacom (NYSE:VIA) in August, but Tuesday marked the first time Sony has confirmed its efforts to make its mark in the TV world. Sony President and CEO Kaz Hirai said to Gigaom that the TV is part of the company's plan to become "a single source of entertainment."
Gigaom reports that House told onlookers in Vegas that Sony's new TV service will eventually stream live and recorded programming to TVs, game consoles, and mobile devices, and subscribers won't need to invest in any additional set-top boxes to enjoy its content. With Sony's programs, consumers will have access to live and on-demand content from which they can search, and the company plans to start testing the service in the U.S. later this year.
It is interesting that it was Sony that took the stage on Tuesday to make its big TV announcement, because until halfway through 2013, many thought that Intel (NASDAQ:INTC) would be the one revealing big television plans this year. The Santa Clara, California-based tech giant starting making promises about an Intel Web-TV service in February, with a goal to have it up and running by the end of last year. However, those plans fell through in the fall, and now Intel is out. Sony is evidently in.
It is still unclear when Sony's cloud-based TV service will launch, but House promised on Tuesday that more plans will be revealed soon.
More from Wall St. Cheat Sheet: