Sony Faces PlayStation 4 Glitch Already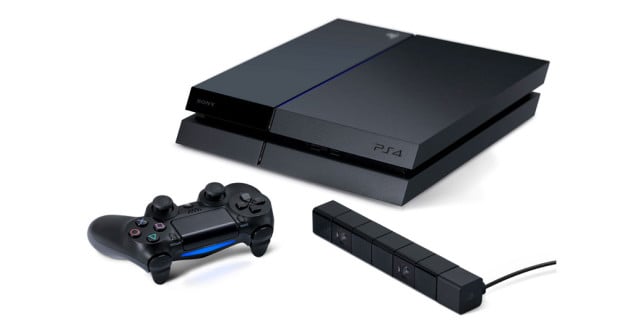 Sony Corp. (NYSE:SNE) has boasted that it sold 1 million of its new PlayStation 4 video game consoles in the first 24 hours the PS4 was available after the device's release on Friday, but now that the company is hearing increasing complaints about a glitch in the device it has been forced to publish a troubleshooting guide for it already.
According to a report from UK paper the Telegraph, Sony users have been complaining about a blinking blue light on their console on Sony's PlayStation forum. The complaints say that the console repeatedly flashes a blue light and won't display audio or video. In a statement seen by the paper, Sony said that the glitches are "isolated incidents" and added that the "vast majority of PS4 feedback has been overwhelmingly positive." Sony released a guide to troubleshoot for the issue on its website in response to the complaints.
The PlayStation 4 was released a week ahead of Microsoft's (NASDAQ:MSFT) competing Xbox One, which is due to hit stores on this Friday. While before it looked like Sony was getting a big leg up by releasing its device earlier, if the glitch affects enough devices or gets enough media attention, it could begin to affect sales. Just last week, Sony reaffirmed that it plans to sell 3 million of the consoles over the holidays and 5 million through March of next year.
Gamers have been geeking out over the almost simultaneous release of the two consoles for months. With each device offering unique advantages for both hard-core gamers and consumers more interested in using a console for other types of home entertainment as well, it has looked like it will be a close race for which company will take the top spot in the video game console market.
According to data from NPD Group seen by TechHive in October, the PlayStation 3 outsold the Xbox 360 in September 2013, replacing Microsoft in the top spot for the first time since December of 2009. Microsoft's Xbox 360 is still the top-selling console for the year, though. As for the new devices, Sony has the huge advantage of a $100 lower price, but it remains to be seen if the technical difficulties some users have experienced will put a damper on PS4 sales before Microsoft's Xbox One launch on Friday.
Follow Jacqueline on Twitter @Jacqui_WSCS
Don't Miss: Will PlayStation 4 or Xbox One Win? 6 Determining Factors.