Sony Nosedives After Moody's Downgrade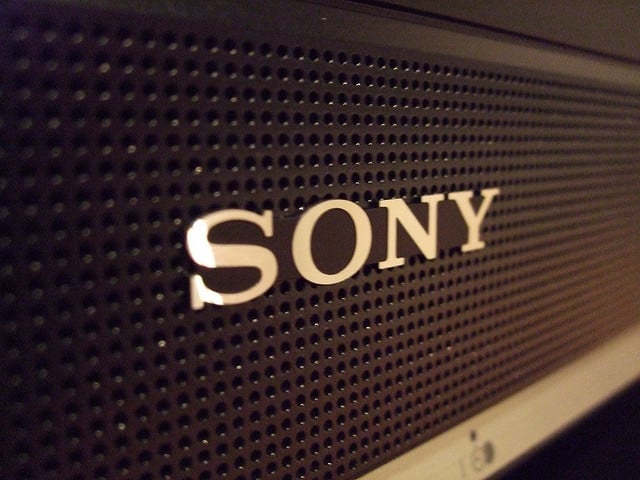 Sony (NYSE:SNE) shares are trading down over 4 percent on Monday morning after Moody's downgraded the stock. Reasons for the downgrade focused on the struggles being faced by the company's consumer electronics business, especially in PCs and televisions.
"The rating actions reflect Moody's view that while Sony has made progress in its restructuring and benefits from continued profitability in several of its business segments, it still faces challenges to improve and stabilize its overall profitability and, in the near term, to achieve a profile that Moody's views as consistent with an investment grade rating," Moody's said on Monday.
Moody's believes that Sony's electronics will have difficulties keeping up with the competition and that many of its products will soon be obsolete. That inability to remain competitive has caused demand for Sony electronics to shrink. The firm also said that the rise of smartphones will continue to take a toll on Sony's electronics businesses as the company did not transition to mobile quickly enough to take advantage of the change in consumer preferences. A shrinking demand for digital cameras is one consequence of the rise of smartphones that has hurt Sony and will continue to drag on the company, Moody's said.
While Sony is making efforts to revitalize its businesses and is currently going through restructuring, Moody's was skeptical that Sony will ever return to being the consumer electronics powerhouse that it once was.
Sony has been cutting costs through job cuts, the most recent of which were reported last week. It is still unclear how many jobs CEO Kazuo Hirai is planning to cut, but insider sources say that many employees have already been laid off at Sony's home entertainment unit, along with its technologies division. Mitch Singer, Sony's chief digital strategy officer who led the industry's development of the UltraViolet film storage system, and Chris Cookson, president of Sony Picture Technologies, were among those let go.
Sony's media holdings have outperformed its electronics businesses for some time, which led to activist investor Daniel Loeb suggesting that the media arm be spun off earlier this summer. Loeb said that an IPO involving parts of Sony's successful film studio and record label would give the company enough cash to revive its electronics business. Hirai turned down Loeb's request, saying that the media and electronics divisions create valuable syngeries that would be lost through an IPO of the company's media arm.
"Sony's entertainment businesses are critical to our corporate strategy and will be important drivers of growth, and I am firmly committed to assuring their growth, to improving their profitability and to aggressively leveraging their collaboration with our electronics and service business," Hirai wrote in a Securities and Exchange Commission filing back in August.
Moody's said that while the Music and Pictures divisions of Sony's business are profitable, they aren't making enough money to warrant maintaining the rating the firm had on the stock. While the firm wasn't very hopeful about the prospects of a turnaround, it did say that Sony could improve if it turns around its PC and television businesses, reduces its debt, and reverses declines in gaming and digital imaging products.
It seems that even the solid performance of Sony's recently released video game console, the PlayStation 4, wasn't enough to keep Moody's feeling optimistic about the company's electronics division.
More From Wall St. Cheat Sheet:
Follow Jacqueline on Twitter @Jacqui_WSCS