Sony: PlayStation 4 Glitch Caused by Damage During Shipping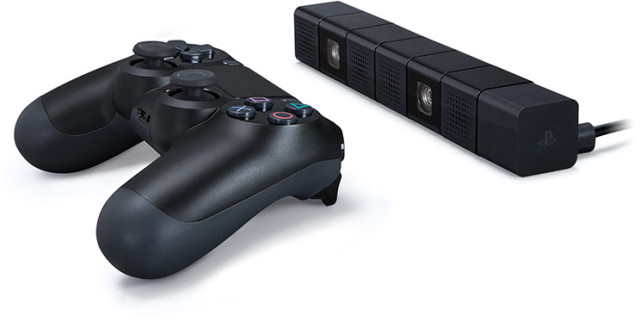 Soon after Sony Corp.'s (NYSE:SNE) PlayStation 4 was released last week, some customers started complaining that their devices were emitting a blinking blue light and then shutting themselves off. Sony was forced to release a troubleshooting guide related to the problem earlier this week, and now the company is saying that the units experiencing the problem were likely damaged in shipping, according to a report from Bloomberg.
"There have been several issues reported, which leads us to believe there isn't a singular problem that could impact a broader percentage of PS4 units," Satoshi Nakajima, a Tokyo-based spokesman for Sony, said in an email to Bloomberg. "We also understand that some units were reportedly damaged during shipping." Nakajima went on to say that the malfunction rate on the new device is less than 1 percent.
The PlayStation 4 was released November 15 to great reviews, and Sony sold 1 million devices within the first 24 hours they were available. But soon after, reports began circulating that a number of users were experiencing a flashing blue light on the device, followed by the console shutting itself off or refusing to play audio and video.
Users started posting complaints on both Sony's site and the websites of retailers including Amazon.com Inc. (NASDAQ:AMZN) and Best Buy (NYSE:BBY). Best Buy couldn't be reached by Bloomberg for a comment, and Amazon said it's collaborating with Sony to help the "small percentage of customers who reported issues," according to a statement seen by Bloomberg.
Even if the problem is only affecting about 1 percent of buyers, sales could be affected by the media attention on the glitch. Sony was depending on sales this week to give it a leg up on the competing Xbox One game console from Microsoft (NASDAQ:MSFT) set to come out Friday. The PlayStation 4 is at the center of Sony's efforts to turn its struggling electronics arm around, and if more devices are found to be damaged, it could be devastating for the company.
Microsoft, though, is likely jumping for joy as it waits to release its own console tomorrow. Since Microsoft's device is priced $100 more and is being released a week later than Sony's, the PS4 glitch could be exactly what Microsoft needed to get a leg up.
Follow Jacqueline on Twitter @Jacqui_WSCS
Don't Miss: Will Microsoft's Xbox One Replicate the PS4′s Success?