Sony to Bring Indie Games to PS4, But Will It Help Sell Consoles?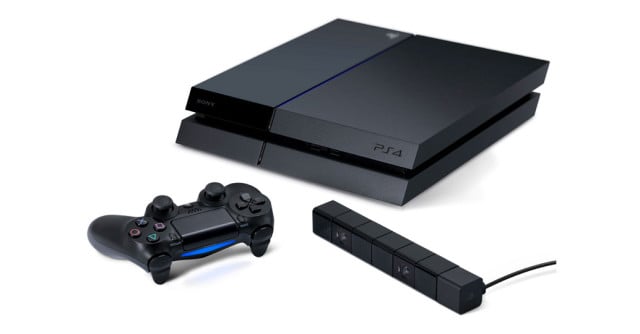 Sony (NYSE:SNE) has been clear about this from the start: The PlayStation 4 was designed for people who want to play video games on their televisions. Sure, you can use the console to listen to music and watch movies, but the marketing message has focused on games. Sony's latest announcement suggests this isn't just marketing fluff; the company announced yesterday that it's bringing a dozen indie games to the platform this year, including acclaimed titles like Spelunky and Nidhogg. The question is: Will this strategy move consoles?
While most indie games don't have the name recognition of heavyweights like Call of Duty or Uncharted, they're often more creative in terms of gameplay. That's because smaller teams with smaller budgets can take bigger risks than huge companies that pour millions into would-be blockbusters. If you want to play something truly original, your best bet is to look to the indie scene.
So let's look at the games Sony has announced. Here are the titles that are coming to the PS4 this year, with their Metacritic score in parentheses where available:
Apotheon
Axiom Verge
Chasm
Don't Starve: Reign of Giants (79)
Drifter
Escape Goat 2 (76)
Ironclad Tactics (69)
Jamestown Plus (81)
Nidhogg (81)
Skulls of the Shogun: Bone-a-Fide Edtion (72)
Spelunky (90)
Starwhal: Just the Tip
There's some good stuff on there, including most notably Spelunky, a game that seems like a basic run-and-jump Mario-esque title until you dig a little deeper and discover seemingly endless depth. Nidhogg is another winner — it's a unique retro-style fighting game that IGN gave awarded their game of the month for January of this year. Jamestown Plus is a shoot-'em-up that takes place in a British colony on Mars in the 17th century. Each of these games is rooted in a classic genre, but veers off in a bold direction that many people enjoy.
This is a very solid lineup of games, and it includes many titles console gamers might otherwise overlook. Sure, most of the games are already available for PC, but for serious gamers who prefer to do their gaming on a couch, this is an excellent list of titles, most of which are currently unavailable on consoles.
The problem with indie games like these is that they're not widely popular, which means they probably won't help Sony sell many systems. But on the plus side, they will help add good games to the library of a fledgling system. That's good news for gamers who spent money on the hardware and are hungry for games to play.
And really, even without this lineup of indie games, Sony is in the strongest position of all of the current generation of consoles. The PS4 is already outselling the Xbox One and Wii U by a fairly wide margin, so they're not exactly hurting for customers.
Another thing this influx of indies does is bring more serious gaming creed to the system. Indie games like these hold the most appeal to hardcore gamers — the very people Sony is courting in its marketing campaigns. So this a good move for Sony, even if it doesn't move many systems.
More From Wall St. Cheat Sheet: