Soon You Won't Need a PlayStation to Play PlayStation Games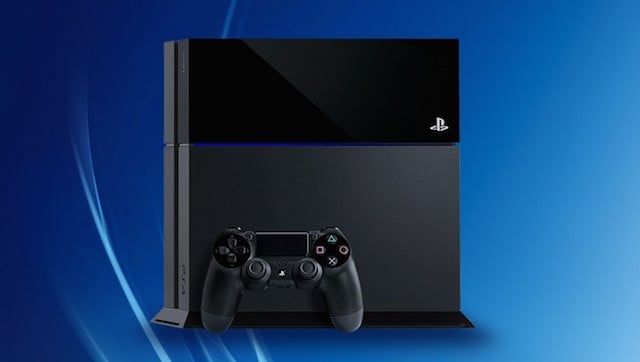 For most of the history of playing video games on televisions, one factor has remained a given: You needed to plug a device into your TV to do it. Starting in the first half of 2015, that will no longer be the case. Sony and Samsung have reached an agreement to let customers stream PlayStation games directly to certain Samsung Smart TVs. All you need is a PlayStation 4 controller, and you're off to the races.
It will work through Sony's PlayStation Now streaming service. Currently, PlayStation Now is only available on the PlayStation 4. It offers over 200 PlayStation 3 games, but the hope is that it will add more titles and more PlayStation platforms over time. The service has been off to a somewhat slow start, thanks to a limited number of titles and a strange pricing structure for rentals. At any time, of course, Sony could modify its pricing structure and make the service more appealing.
Once the compatible TVs become available, you'll be able to access PlayStation Now through an app in Samsung's Smart Hub. It will work just like how PlayStation Now works on the PS4. You'll be able to play with friends online, earn trophies, and save your games to the cloud, so you can pick up where you left off, even from another TV or device. All you'll need, in addition to a compatible television and a fast Internet connection, is a DualShock 4 controller, which you can buy separately for $60.

About that fast Internet connection thing. Streaming games does require a fast connection, because your button presses and the video image are linked over the web. When you press a button to jump, you want your character to jump immediately. Without a fast connection, most games will become unplayable.
In other words, using PlayStation Now means a whole lot of ones and zeroes will be traveling back and forth between your TV and the server. But as long as your Internet connection is strong, it should work just as if you had a PlayStation 3 connected to your television. As a bonus, no game downloads or updates are required, which are the bane of the modern gamer. You'll simply be able to open the app, select the game you want to play, and start playing.
Samsung will show off the TVs' game-streaming abilities in its booth at the Consumer Electronic Show, a massive technology convention that will take place in Las Vegas from January 6 to January 9, 2015. For more information, we'll likely have to wait until then. In the meantime, you can try out the PlayStation Now service if you have a PlayStation 4.
Follow Chris on Twitter @_chrislreed
Check out Tech Cheat Sheet on Facebook!
More from Tech Cheat Sheet:
Want more great content like this? Sign up here to receive the best of Cheat Sheet delivered daily. No spam; just tailored content straight to your inbox.