Sports Fans Officially Kick ESPN's 3D TV to the Curb
Walt Disney Co's (NYSE:DIS) ESPN is giving its 3D channel the boot, Reuters reports, on account of low consumer interest in the product.
The announcement comes just three years since the sports network launched its 3D TV sets, convinced that sports fans would turn to the 3D channel for new angles on the sporting events broadcasted over the world. Its events are aired 24 hours a day around the globe, but as it turns out, consumers don't really care to watch the Europe soccer coverage or the Masters golf tournament in 3D. And that's why the company made the decision Wednesday to shut down its channel by the end of the year.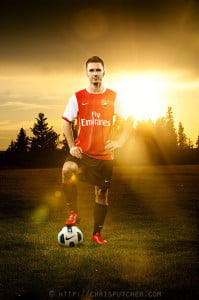 Despite the technology's disappointing low adoption into homes, The Next Web reports that ESPN is maintaining the position that it will continue to look at new technologies such as UHDTV moving forward, especially since its 3D content is currently "unmatched." It is arguably unsurprising that the 3D technology didn't take off when one considers the low amount of live 3D broadcasting and 3D Blu-ray movies that are currently available.
But then why are viewers still so interested in paying the extra cost to get the 3D movie experience in theaters? Or are they…?
Don't Miss: Time Warner Is Now Fighting Online TV.