Sprint Acquisition: More Drama between Dish and Softbank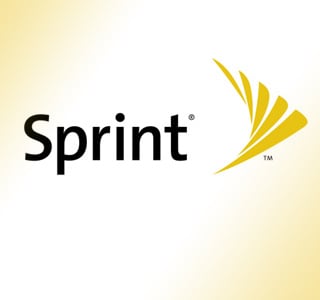 The drama level between Softbank Corp. and Dish Network Corp. (NASDAQ:DISH) over who gets to acquire Sprint Nextel Corp. (NYSE:S) may have just hit its fervor. Softbank has told banks financing Dish Network's rival with an unsolicited bid of $25.5 billion for Sprint that such a move could hurt their chances in any IPO of Alibaba Group Holdings Ltd according to two sources cited by Reueters. Softbank owns 33 percent of Chinese e-commerce giant Alibaba. Alibaba Group has not yet hired any underwriters for an IPO and a source close to Alibaba said that Softbank does not make decisions for Alibaba's management.
Softbank and Sprint reached a deal in October 2012 that would have Softbank purchase 70 percent of Sprint for $20.1 billion. In January 2013, Dish Network jumped in with an unsolicited counterbid. Will Softbank's declaration to banks financing Dish Network's bid work? Possibly. At least one major bank has already dropped out of financing Dish Network's offer, according to sources cited by Reuters. Dish Network had previously stated that it needs to borrow a total of $9 billion to finance its offer for Sprint.
There are also signs that acquiring Sprint has become a personal issue for the founders of Softbank and Dish Network. Masayoshi Son is the founder, chairman and chief executive officer of Softbank, which is headquartered in Japan. Charlie Ergen is co-founder, chairman and former chief executive officer of Dish Network. The two have exchanged barbs via the press. Last month, Son called out Ergen, saying "Charlie has no expertise in the mobile industry," and calling the satellite pioneer an "amateur" at mobile. Ergen responding by saying he would consider selling Dish Network if he loses a bidding war with Softbank for Sprint. There are actually two deals Sprint is currently involved in for control of the company…
Besides the offer to buy 70 percent of Sprint that Dish Network has offered unsolicited, Sprint is trying to make a deal with Clear Wire Corp.  (NASDAQ:CLWR) to buy Clear Wire's stake in Sprint. Dish Network has jumped in on this as well; the company made an unsolicited counterbid. Sprint originally planned on Softbank purchasing it. Dish Network has opened a can of worms — Sprint investors could possibly get a better deal from Dish Network but Dish is in a different industry from Softbank and Sprint. At this point, the future of Sprint will ultimately sit in the hands of either Softbank or Dish Network. Which company has a better chance of helping Sprint gain market share and build profitability?
Interestingly, while Softbank's declaration to banks discouraging them from helping finance Dish Network's counterbid sound almost like blackmail, it is in fact legal. While "anti-tying" rules are designed to prevent a bank from offering credit to a company on the condition that the bank is also chosen for another deal, such rules do not apply to companies. A company can decide to choose a bank to underwrite for an IPO on the condition that the bank does not engage in other business.
Investing Insights: Rackspace: What is OpenStack?