Sprint and Dish Make Amends, Team Up on New Project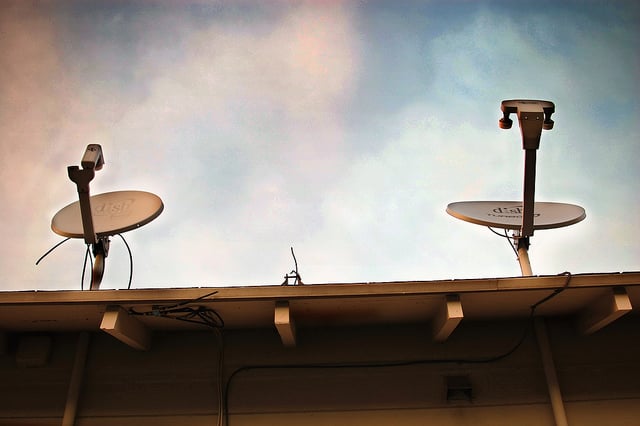 After a year filled with bitter disputes between the companies, Sprint (NYSE:S) and Dish (NASDAQ:DISH) are teaming up on a project that could bring broadband Internet to people living in remote areas with limited access, the two said in an announcement on Tuesday.
"With millions underserved by inadequate broadband, the potential to bring a high-speed fixed wireless solution is very compelling to both Dish and Sprint," Tom Cullen, Dish executive vice president of corporate development, said in a press release. "We both bring distinct skills, not the least of which for Dish is a workforce of professional technicians who visit thousands of homes every day performing professional installations for both video and broadband."
The project is in development at the moment and will undergo a trial in Corpus Cristi, Texas, midway through next year, with plans to expand soon after. The fixed wireless broadband service will involve Dish installing a router either inside or outside a person's house. The router will then pick up a signal from Sprint's 4G network.
"This trial with Dish has great potential as it combines the key capabilities and assets of both companies to provide another option to customers with limited broadband access," said Michael Schwartz, Sprint senior vice president of corporate and business development, in the same press release. "This demonstrates Sprint's ongoing commitment to identify and develop new and innovative products and services that maximize the use and utility of our spectrum and flexible network infrastructure to the benefit of customers and shareholders."
Earlier in the year, Dish lost a bidding war against Japanese telecom firm SoftBank (SFTBY.PK) for a majority stake in Sprint, then lost another battle against Sprint for spectrum owned by Clearwire (NASDAQ:CLWR). Dish was looking to either buy a stake in Sprint or pick up more wireless spectrum in order to expand outside just satellite TV and move toward providing Internet connections, as well. Making amends and teaming up with Sprint allows Dish to complete the goal it set out to reach in the first place.
Follow Jacqueline on Twitter @Jacqui_WSCS
Don't Miss: Animation Isn't Easy: Pixar and Dreamworks Suffer Complications.