Status Update: Facebook's Zuckerberg Unloads 41.1M Shares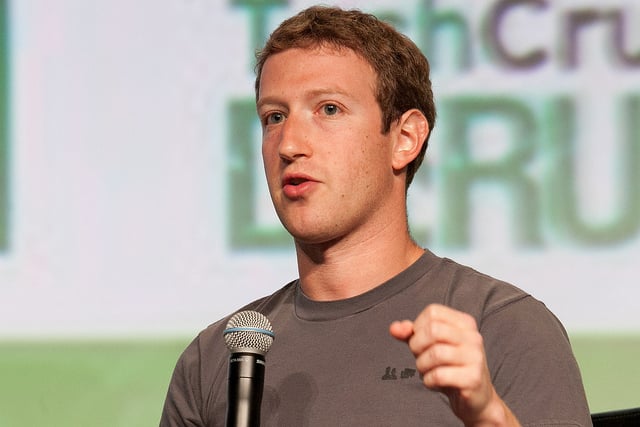 Facebook (NASDAQ:FB) CEO Mark Zuckerberg is planning to sell 41.1 million shares worth about $2.3 billion, according to a company filing, Reuters reported on Thursday. Zuckerberg plans to use the money to pay a tax bill that is related to the execution of an option to buy 60 million Class B shares.
The share sale will take Zuckerberg's voting power of 58.8 percent and reduce it to 56.1 percent. Facebook shares were down 4 percent, at $53.54, before the opening of trading on Thursday, and they sat at $54.15 as of 12:30 p.m. Eastern.
According to Reuters, board member Marc Andreessen also plans to sell 1.65 million Class A shares, while Facebook will sell 27 million. Each Class A share gets one vote, while Class B shares get 10 and are convertible at any time into one Class A share.
Facebook shares have doubled in value this year, and the social networking giant plans to soon launch lucrative video ads, further bolstering its ad revenue potential. Still, some analysts forecast that the Palo Alto, California-based tech company will suffer problems in the future if reported disinterest in Facebook by youth becomes a reality.
Competitors like Twitter (NYSE:TWTR) and Snapchat currently monopolize the attention of Facebook's once loyal users, and the competition is only expected to increase. Analysts warn that as the market continues to be saturated by new and improved social networks, Facebook could eventually be crowded out.
It seems that Facebook is safe at least for now, going by its current stock price of $54.27. The company has proven its ability to keep the site fresh and up to date, consistently releasing new features that keep users coming back for more. However, it is still more important than ever that Facebook thrives while it can and doesn't become outdated thanks to the likes of new rivals on the scene.
More from Wall St. Cheat Sheet: