Steve Jobs Biographer Makes the Internet His Editor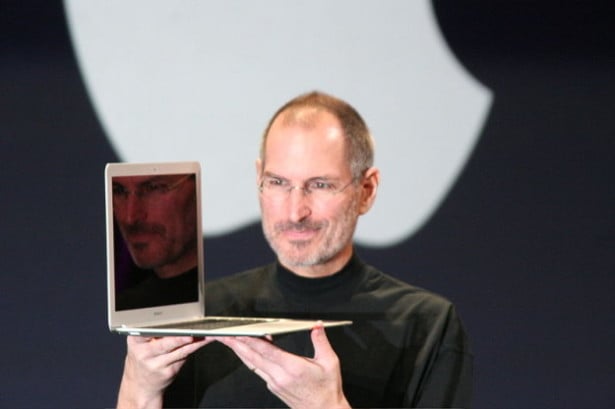 Walter Isaacson, the author of the uber-successful Steve Jobs biography that stayed on best-seller lists for weeks, has a new subject for his latest project that he's taking on in a unique new way. Isaacson announced at an appearance in 2011 — when the Jobs book was at the peak of its popularity — that his next subject would be more obscure, according to a CNN report from the time. A study of the 19th-century scientist and daughter of Lord Byron, Ada Lovelace, will be used as a way to explore the Information Age, the role of women within it, and how it will change as more women are included.
"I want to give Ada Lovelace her moment in the sun," he said. Isaacson has already written biographies of Benjamin Franklin, Henry Kissinger, and Albert Einstein in addition to Jobs. Now that he's made some headway on the project, Isaacson is turning the Internet into his editor by posting drafts of chapters on sites like LiveJournal, Scribd, Harvard Gazette, and Medium, CNN reports.
"Sending around papers for comments is a very old tradition," he explains on one of those sites, Medium. "It's why the Royal Society was founded in London in 1660 and why Benjamin Franklin founded the American Philosophical Society. It was also one of the motives for Franklin forging the colonial postal service. At Time Magazine, we had a practice of sending stories to all bureaus for 'Comments and Corrections.' It was very useful. In the past, I have sent parts of my drafts around to people I knew. By using the Internet, I can now solicit comments and corrections from people I don't know."
The project has yielded some interesting results. Dan Bricklin and Bob Frankston — co-creators of the first electronic spreadsheet — both weighed in via Medium. Bricklin criticized the parts of the book that he read, saying in comments that were also posted to his website that as of the chapters he saw, Isaacson has "a misunderstanding of how the personal computer came into being."
Subject of the biography and Whole Earth Catalog author Stewart Brand also added valuable commentary to the parts of the book related to him and the counterculture movement he was a part of. Isaacson's experiment with asking the Internet to edit his book has had good results so far, though with an online world full of trolls and imposters it remains to be seen if the discussion remains focused and relevant.
More From Wall St. Cheat Sheet:
Follow Jacqueline on Twitter @Jacqui_WSCS