Surprise! BlackBerry's SEC Filings Aren't Pretty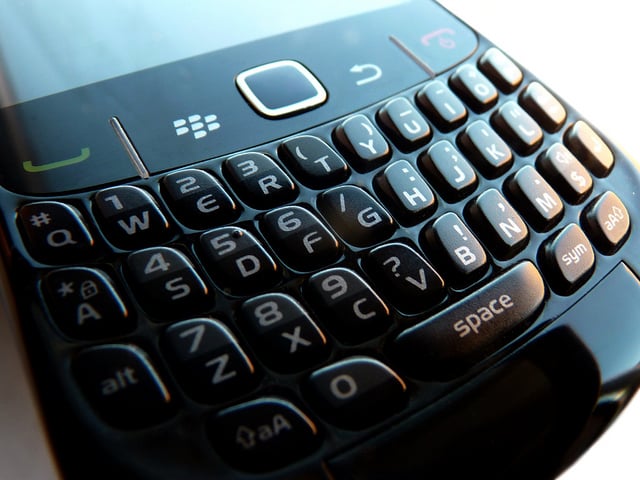 BlackBerry (NASDAQ:BBRY) news is quickly going from bad to worse. We thought we saw the worst of it last week when the Canadian smartphone company released its second quarter earnings report, but as it turns out, BlackBerry was censoring some of its grim business analysis and instead saved that for its formal filing with the Securities and Exchange Commission that was published Tuesday.
The Wall Street Journal explains that the filing expands on BlackBerry's earnings report issued last week, and it includes the company's first explicit acknowledgement of the reality that its preliminary $4.7 billion deal to go private with Fairfax Financial Holdings already "may have negatively impacted demand for the company's products."
That is likely true, but the earnings report's figures also illuminate that very few were buying the Canadian company's smartphones even back in the second quarter before consumers knew about the Fairfax deal. According to All Things D, BlackBerry only sold 5.9 million units in its latest quarter, and that number down from the 6.4 million smartphones that consumers bought in the first quarter, and 9.5 million devices in the year-ago quarter.
In addition, despite BlackBerry's acknowledgement of its new preliminary deal, carriers still have the BlackBerry 10 phones in their stores, and the company is now unable to predict how significantly it will need to discount those devices in order to get them sold. The Ontario-based smartphone maker has already taken a $934 million charge related to Z10 inventory, and the bills aren't expected to end there.
According to the Wall Street Journal, BlackBerry admitted in its SEC filing that is expects to face charges of $400 million through the rest of the fiscal year. That figure is up from $100 million, and in addition, the company isn't the only one suffering from these increased charges. BlackBerry's (former) employees are too, and that's due to the tech giant slashing nearly 40 percent of its workforce in order to cut rising costs.
BlackBerry is now desperate to secure a buyout deal before things get even worse, and it is willing to admit those plans even if it means contributing to the continuing drop-off in BlackBerry smartphone demand. It is still unclear if Fairfax will come through and eventually agree to its preliminary agreement, but it has until November 4 to decide.
Don't Miss: First Ballmer, Now Gates? Microsoft Investors Demand Big Changes.