T-Mobile Earnings: Stick Together, with Smartphones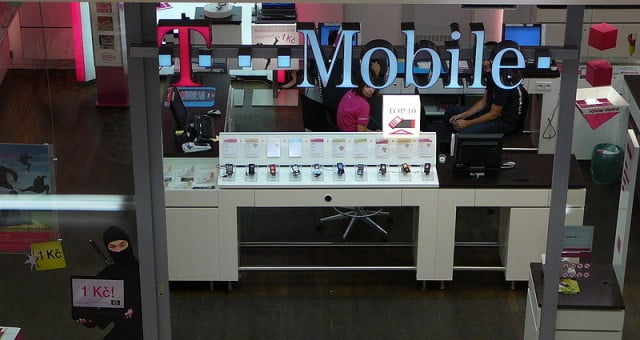 More people want to stick together with T-Mobile US, Inc.,(NYSE: TMUS) especially if they can buy a smartphone too. The company released its third-quarter results early Tuesday morning before trading. T-Mobile added over 1 million net customers, and adjusted EBITDA was $1.344 billion, a 6.2 percent quarter-over-quarter gain.
John Legere, T-Mobile's President and CEO said in the release: "T-Mobile's Un-carrier approach is resonating with consumers. We added more than 1 million customers and led the industry with 643,000 branded postpaid phone additions because we are fixing the things that drive customers crazy."
His remarks reference the continued rollout of "Simple Choice", a no annual contract plan, and "JUMP!", which allows for more frequent phone upgrades. Customers who chose Simple Choice have the option of selecting the iPhone on their plans. Smartphone sales helped to drive results for the third-quarter, accounting for 88 percent of all units sold; last quarter, they accounted for 86 percent.
Legere also acknowledged the role the acquisition of MetroPCS, a prepaid wireless service brand, has played in T-Mobile's results. "With MetroPCS we are making great progress, including the planned additional expansion of the MetroPCS brand into another 15 additional markets by November 21. Our momentum is great and we have confidence that we can continue to deliver sustainable and profitable growth."
The report specifically calls out smartphone sales and the MetroPCS expansion as helping the company increase quarter-over-quarter revenues by 7.4 percent. The company maintained its outlook of $5.2 to $5.4 billion for adjusted EBITDA this year.