T-Mobile Is Upping Its Game in Wireless Carrier Battle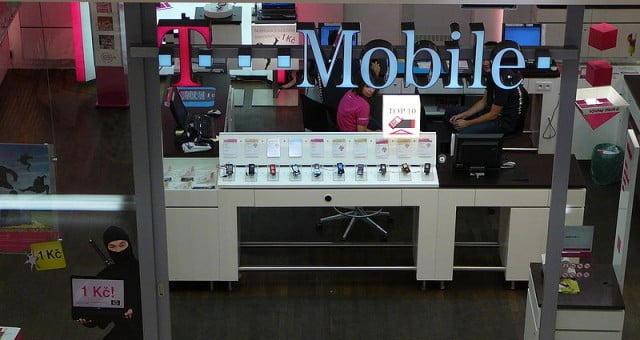 T-Mobile US (NYSE:TMUS) announced late on Monday that it's planning a stock offering of almost $2 billion in order to raise cash for "general corporate purposes," including buying more wireless spectrum to improve and expand its 4G network.
T-Mobile will offer 66.15 million shares in the offering, a figure that amounts to $1.8 billion based on the stock's closing price of $26.97 on Monday, according to Bloomberg. T-Mobile said that the offering is being managed by JPMorgan Chase (NYSE:JPM), Goldman Sachs (NYSE:GS), Morgan Stanley (NYSE:MS), Credit Suisse Group (NYSE:CS), and Deutsche Bank AG (NYSE:DB). The underwriters will have the option to purchase an additional 6.62 million shares.
T-Mobile wants to continue expanding its 4G network as it seeks to compete more aggressively with AT&T (NYSE:T) and Verizon Communications (NYSE:VZ), which currently dominate the U.S. wireless market. T-Mobile, which advertises itself as the "un-carrier," says that it offers better service at lower prices than its competitors. The company also recently unveiled an early smartphone upgrade program called "Jump," which was soon after copied by bigger rivals AT&T, Verizon, and Sprint Corp. (NYSE:S).
When T-Mobile reported third-quarter results at the beginning of the month, the carrier showed that it's aggressive pricing and promotions are helping it steal customers away from it's bigger rivals. T-Mobile added 1.1 million customers during the quarter and sold 5.6 million smartphones. The company's revenue grew 7.4 percent versus the previous quarter to $6.7 million, topping the average estimate of $6.57 billion.
T-Mobile CEO John Legere has been aggressive in his belief that T-Mobile offers service to its customers that's superior to the bigger wireless companies. "T-Mobile's Un-Carrier approach is resonating with consumers," he said during the company's earnings call. "We added more than 1 million customers and led the industry with 643,000 branded post-paid phone additions because we are fixing the things that drive customers crazy."
Despite the increase in customers, T-Mobile reported a net loss of $36 million in the quarter, up from $16 million in the second quarter, in part due to a lower average phone bill. Now the company needs to grow its network to support more customers if it expects to be able to maintain its low prices and offer attractive options like unlimited international data without hurting its earnings.
Follow Jacqueline on Twitter @Jacqui_WSCS
Don't Miss: Is Intel Ditching Its TV Plans?