T-Mobile's 'Get Out of Jail Free Card' Sounds Familiar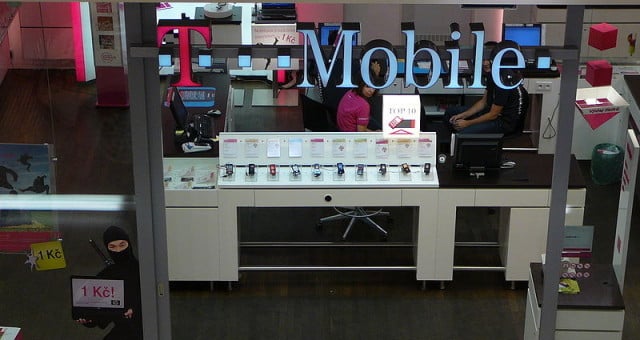 T-Mobile US' (NYSE:TMUS) chief executive John Legere announced at the Consumer Electronics Show on Wednesday that T-Mobile's latest plan to shake up the wireless industry involves T-Mobile offering to pay the early contract termination fees for customers switching from AT&T (NYSE:T), Sprint (NYSE:S), or Verizon Wireless (NYSE:VZ), according to a report from the Verge.
Customers who switch are eligible to receive up to $650 in credits per line. T-Mobile will pay up to $350 to release you from your contract, then it will provide another credit of up to $300 for trading in your current smartphone and switching to one of theirs. In order to take advantage of the deal, T-Mobile is requiring that customers trade in their old phone, buy a T-Mobile phone, and have their phone number ported to T-Mobile.
"We're giving families a 'Get Out of Jail Free Card,'" said Legere said in the company's press release. "Carriers have counted on staggered contract end dates and hefty early termination fees to keep people bound to them forever. But now families can switch to T-Mobile without paying a single red cent to leave them behind."
While T-Mobile is of course promoting this latest 'un-carrier' strategy as a new and exciting move in the U.S. wireless industry, the company's archrival AT&T for once beat T-Mobile to the punch by offering T-Mobile customers up to $450 in credits for switching to AT&T. At the time, Legere said the promotion was "a desperate move" on AT&T's part, but now T-Mobile is basically doing the same thing.
Last week, T-Mobile completed a deal with Verizon to buy a chunk of Verizon's unused low-band spectrum, which will help T-Mobile's network provide better service to people in rural areas or within large buildings. The move will give T-Mobile's network access to nine out of the ten top wireless markets in the country, as the fourth-largest carrier seeks to continue growing its network to provide its 'un-carrier' options to more people.
Legere did point out that the fact that AT&T and T-Mobile would both pay you to switch means consumers can try T-Mobile and switch back to AT&T if they don't like it without worrying about giant cancellation fees. "Try the network, try what we're doing. And if it doesn't work, these pricks will pay you to come back," he said at CES.
More From Wall St. Cheat Sheet:
Follow Jacqueline on Twitter @Jacqui_WSCS