Tardy to the Party, AT&T Offers Discounts for No-Contract Plans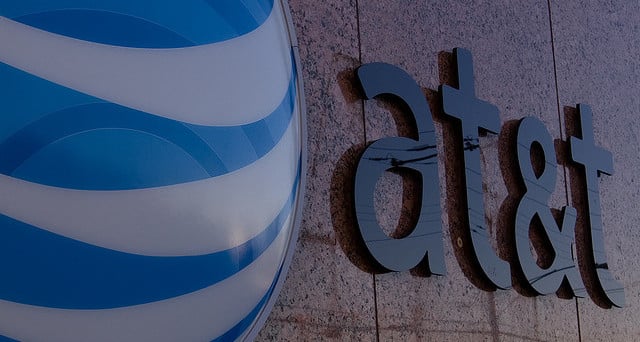 AT&T (NYSE:T) is finally jumping on board the discount train, with the company announcing Thursday that customers willing to accept shared data plans without a contract will now be eligible for savings.
According to CNET, AT&T was one of the only carriers that continued to resist discounts on its no-contract plans, while competitors like T-Mobile US (NYSE:TMUS) and Sprint (NYSE:S) had already agreed to offer no-contract options that save consumers money on discounted phone plans. AT&T's determination to keep the same rates with the debut of its AT&T Next option had caused consumers to take their business elsewhere, and now that the wireless market is more competitive than ever, it's clear that AT&T was finally ready to swallow its pride and offer the same no-contract deals in an effort to survive.
Now, wireless customers who pay full price for their phone, bring a compatible phone to the network, or participate in AT&T's monthly installment plan, Next, can apply for savings that add up to an average of $15 per month. CNET reports that the changes are part of AT&T's Mobile Share Value plans, and customers can sign up for the new offerings as early as Sunday, when they can also finance new smartphone purchases via Next.
AppleInsider reports that customers attracted by the discounted rates must subscribe to one of AT&T's Mobile Share plans, which offer shared data among a group of subscribers. These plans support up to 10 devices for consumers, and businesses can manage up to 25 devices.
Now that more cost-conscious consumers are purchasing smartphones and looking for the most budget-friendly programs, AT&T recognizes that it needs to stay competitive by offering attractive deals for customers. The company understands that it is only fair to offer consumers a lower-price plan when they choose to pay for their own handset. AT&T has to recognize the cost discrepancy between subsidized and unsubsidized smartphones — as significant as $450 for a 16GB iPhone 5S — and act accordingly, offering users more appealing and flexible plans.
AppleInsider reports that before AT&T's announcement on Thursday, the same monthly rates applied to all AT&T customers, whether or not they were under contract and whether or not they had a subsidized smartphone. Now, customers can sign up for a plan where users are offered discounts if they pay for their own handset, as long as they're willing to jump onto a shared data plan.
AT&T also said Thursday that a new Next plan offers an 18-month upgrade option. Its monthly payments are lower than the current option, allowing consumers to spread their payments over 26 months and granting them the opportunity to get a new smartphone after 18 monthly payments with no down payment, no upgrade fee, no activation fee, and no financing fee.
David Christopher, chief marketing officer of AT&T Mobility, said to Apple Insider: "With our new Mobile Share Value Plans, customers don't have to compromise. Our new no contract option lets customers add a smartphone to the nation's fastest and most reliable 4G LTE network at a lower monthly cost. Customers want great value and a premium network – and now they can save more and get unlimited talk, text and data to share."
Investing Insights: Is BlackBerry Stock Doomed?