Teenagers: Facebook Is Not Cool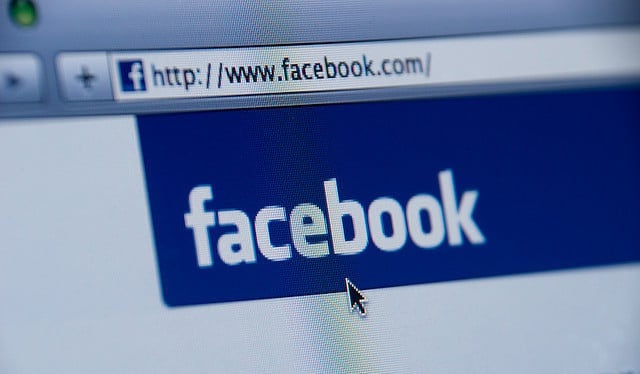 Facebook (NASDAQ:FB) is now grappling with the Catch-22 of the hyper-accelerated technology business model. Typical industry cycles may encompass several years — if not decades — of drawing board innovation, real growth, maturity, and ultimately, decline. Technology revolutions, however, may swing between boom and bust within eighteen months.
Interestingly, aggregate consumer behaviors out of teenagers and young adults are often leading indicators foreshadowing secular shifts within the technology economy. Wall Street analysts, of course, would define the teenage term "cool" as goodwill. Teenagers, however, associate cool with exclusivity. At the moment, Facebook is far from exclusive and the stock is priced for perfection. Ironically, seasoned traders may start taking their cues from teenagers and also exit stage left out of this company.
The Facebook Mission
On October 30, 2013, Facebook released Q3 2013 financial results. Be advised that Facebook fiscal years generally parallel calendar years. To open the report, Mark Zuckerberg, Facebook CEO, reiterated his mission to "connect the world." At the time, Zuckerberg also announced an ambitious goal of bringing an additional 5 billion people online through Facebook within the near future. For now, Facebook lists 728 million daily active users (or, DAUs) and 1.19 billion monthly active users (or, MAUs) through September 2013 as highlights. DAUs and MAUs have logged respective 25 percent and 18 percent year-over-year increases.
Facebook generated $425 million in net income upon $2 billion in third-quarter revenue. Quarterly revenue increased by 60 percent, upon a year-over-year basis. Last year, Facebook racked up $59 million in Q3 2012 losses. Facebook has tallied $977 million in net income off $5.3 billion in revenue, through the first three quarters of this year. Facebook business performance has largely tracked the secular shift away from personal computers and towards mobile devices. Facebook Q3 2013 mobile monthly active users accounted for 73 percent and 49 percent of all Facebook quarterly MAUs and revenue.
As part of this earning release, however, Facebook Chief Financial Officer David Ebersman alluded to a trending decrease in daily usage out of teenagers. Facebook has yet to release information regarding specific usage rates according to age demographics. Still, the contradictory information whipsawed the stock. On October 31, 2013, Facebook shares opened at $47.16, before oscillating between $52.00 and $46.50, from peak to trough during the trading session. Wall Street traders were apparently confused as how to process this latest new wrinkle of information.
The Competition
Teenagers apparently harbor privacy and ease-of-use concerns towards Facebook. Due to its size, Facebook is also the obvious social media home for parents, teachers, administrators, and potential employers. Teenagers participating in a Business Insider interview have already said "we don't want to be in the same space as our moms." Beyond these familiar contacts, young adults may also be exposed to unwanted attention from cyber-bullies, criminals, and overly aggressive strangers. Over time, the Facebook community has grown into somewhat of a confusing labyrinth of lengthy text, advertisements, gaming, and direct chat. Teenagers, of course, are somewhat infamous for their short attention spans.
On October 10, 2013, investment bank Piper Jaffray released results from its "Taking Stock with Teens" consumer behavior survey of 8,650 young adults. This latest report actually marked the first time that Facebook lost its status as the "most important" social media website for teenagers. According to the Piper Jaffray survey, 26 percent of teenagers identified Twitter (NYSE:TWTR) as their most important social networking destination. Interestingly, Facebook and Instagram shared second place in this survey, with 23 percent favorable response rates, each.
Last year, at this time, 42 percent of respondents listed Facebook as their favorite social media site, while a mere 12 percent of these participants awarded that honor to Instagram. On paper, a somewhat superficial argument may be made that teenagers have simply migrated away from Facebook and towards Instagram. Facebook did close out its Instagram purchase on September 6, 2012, for $300 million in cash and 22,999,412 shares of stock. As such, the deal ultimately valued Instagram at $736.1 million. Still, Facebook has yet to generate one penny in sales off Instagram.
Favorable response statistics did remain relatively stable for Twitter, Google's (NASDAQ:GOOG) Google+, Tumblr, and Pinterest over the course of the past year. The Piper Jaffray survey did identify "Other" as an umbrella category. Over the past year, "Other" grew from 2 percent to 17 percent of market participants, as the most important social media site mentioned for teenagers.
Most likely, the Snapchat platform accounted for a large portion of Piper Jaffray's "Other" segment. Snapchat is especially popular with teenagers and young adults, because it automatically deletes videos and photographs from servers within 10 seconds after posting. Teenagers often post self-portraits, or "selfies," onto Snapchat, with less fear of inadvertently creating an embarrassing online profile that remains permanent and easily searchable. Last November, Snapchat actually rejected a $3 billion bid out of Facebook to acquire the messaging application company.
The Bottom Line
Various surveys have confirmed that teenagers are maintaining their Facebook accounts. The youngsters, however, are now limiting their amount of activity within this Facebook space. A recent report out of Pew Research Center has indicated that 94 percent of all teenagers have registered Facebook profiles. In regards to Facebook, a teenage respondent to the aforementioned Business Insider interview said, "I wouldn't deactivate. It's still a way to connect. I just won't check it often." This commentary dovetails with a social trend for consumers to maintain Facebook profiles, for the sake of normalcy, without fully engaging with the website and unwittingly revealing exploitable information to strangers on the Internet.
Facebook stock closed out the January 2, 2014 trading session at $54.71 per share. Traders have effectively applied a $131.7 billion market capitalization price tag onto Facebook. Again, Facebook has banked a mere $977 million in net income through the first nine months of 2013. Facebook may finish up this 2013 fiscal year having tallied $1.5 billion in earnings, at best.
According to this projection, Facebook would now trade at roughly 80 times current earnings. Revenue did increase by 60 percent between Q3 2012 and Q3 2013. Although still impressive, revenue growth has actually been decelerating sharply at Facebook. The Facebook Form S-1 Registration Statement revealed annual revenue figures of $777 million, $2 billion, and $3.7 billion between 2009 and 2011.
Again, Facebook shares are priced to perfection. Recent losses in teenage market share may serve as evidence that Facebook will be unable to maintain hyper-growth rates in revenue through the next 18 to 24 months. Facebook investors should consider immediately selling out positions and taking profits, in order to avoid a severe correction in this stock going forward.
More From Wall St. Cheat Sheet: