The 10 Best Video Games of December
December is always a big month in the video game industry, but most of the biggest games of the year come out in October and November. That means there's some room in December for smaller, lower-budget games to slip into the top 10 list. While some high-profile games certainly carved out a spot this month, so did a handful of indies.
The bottom line is that if you're looking for a good game to play this month, any of these releases will fit the bill. Here are the 10 best games released in December 2014, with review scores aggregated by Metacritic.com.
10. Metal Gear Solid V: Ground Zeroes
This odd little title has been kicking around on consoles since March but has just landed on PCs, where gamers can now play this prologue to the upcoming game Metal Gear Solid V: The Phantom Pain (which may or may not be releasing at the end of February). While a single run-through only takes about 90 minutes, Ground Zeroes offers a standalone taste of what's to come in the full release. And it's looking good.
Softpedia writes: "Ground Zeroes is the perfect opening for a much richer experience that Phantom Pain promises to offer. Ground Zeroes is intense, philosophical, dark, brutal, but full of hope at the same time."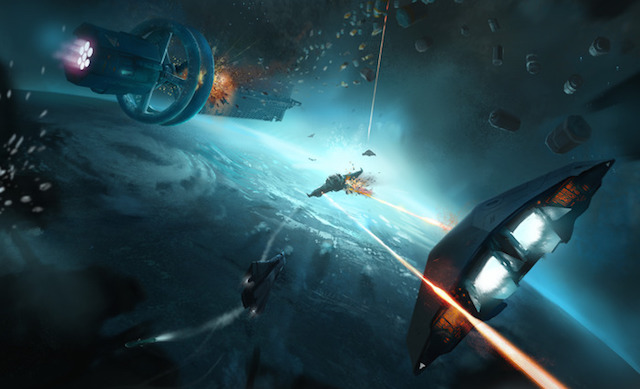 9. Elite: Dangerous
Elite: Dangerous is the fourth game in a series of space-trading sims. Now, before you scroll down out of boredom, you should know that the developers have honed the gameplay into a hugely engaging and addictive experience.
But it's no cakewalk. You start the game with a ship whose walls are tough as tinfoil and whose weapons can hardly hurt a fly. But if you play your cards right, you can gradually improve your position to become an interstellar juggernaut. Add to this some of the best graphics this side of the Andromeda system, and you're looking at a game that's worthy of your attention.
Eurogamer writes, "Elite: Dangerous demands much, but repays your devotion many times over."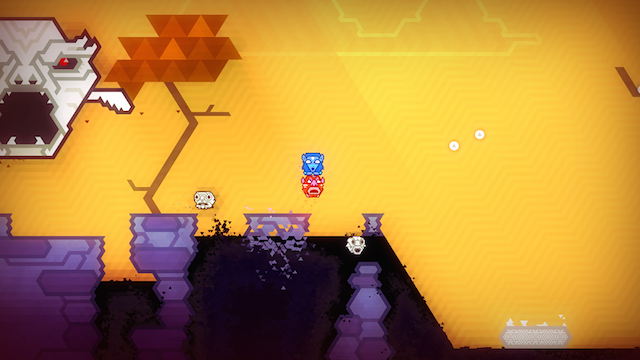 8. Kalimba
Some people must hate their brain and want to snap it in half. That's the apparent audience Kalimba seeks to reach. I joke, but this game is nothing if not a serious brain-buster.
You control two separate characters simultaneously, both of whom respond to the same button inputs. The trick is that each character faces its own challenges, obstacles, and enemies, so you basically have to splice your mind in two to make it through the levels. Watch the trailer to see how it works in action. Then buy the game if you think you have the brain power to succeed.
Xbox Achievements writes, "A bold and smart Xbox One indie platformer, Kalimba takes a simple and clever idea, transforming it into something that's equal parts tough and rewarding."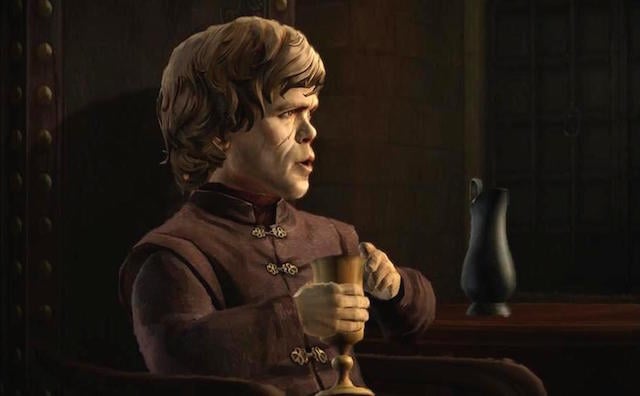 7. Game of Thrones: Episode One – Iron From Ice
Winter has already arrived in the latest point-and-click adventure from Telltale Games. As the developer has done in the past with Tales from the Borderalands and The Walking Dead, it has once again taken a successful franchise and expanded it by delivering a new story within the universe. This game centers on the Forresters, a family that owes its allegiance to the Starks of Winterfell, but you can expect to encounter several characters from the HBO show, all of whom are voiced by the same actors.
US Gamer writes: "Adapting a prestige cable drama like Game of Thrones is no easy feat and could have easily ended in embarrassment for Telltale Games. Thankfully, they've done a very good job of capturing the show's often depressing essence, setting the stage for an intriguing story to come."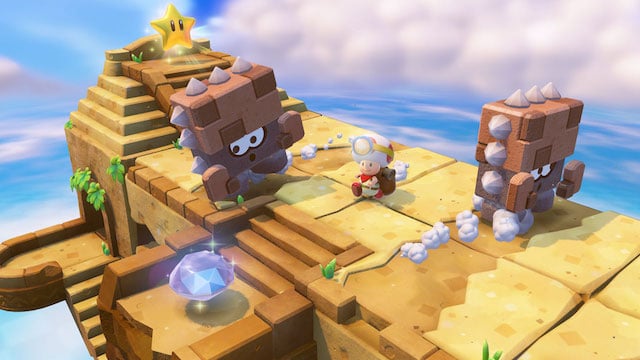 6. Captain Toad: Treasure Tracker
In this endlessly adorable game, the levels are tidy 3-D dioramas that have stars scattered around them. You play as the diminutive mushroom-capped character Toad, and your job is to collect the stars before the timer runs out. But you can't jump, so you have to rotate the camera all around, plotting your course through each level, making sure you pick up the stars along the way. It's basically a whole lot of laid-back fun.
From our review: "Just about every inch of Captain Toad: Treasure Tracker exudes quality. It's clear that very talented people made this game to bring joy to fun-loving gamers. If you like solving puzzles and exploring colorful worlds, Captain Toad won't let you down."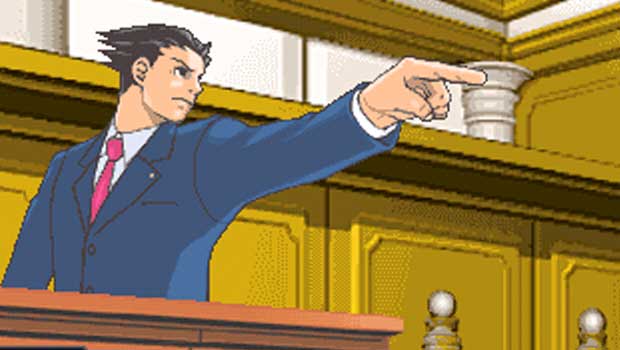 5. Phoenix Wright: Ace Attorney Trilogy
Gathered here are the first three installments of this venerable series, all of which originally came out for the Nintendo DS starting in 2001. These games are visual novels, which means much of your play time is spent reading dialog. But the stories are equal parts silly and entertaining, with great characters and intriguing mysteries for you to solve.
For this rerelease, Capcom has completely redrawn the graphics for the higher-resolution screen on the Nintendo 3DS and made the art three-dimensional. Between the three games, there's a ton of content here, making this a killer value for anyone looking for some digital entertainment to sink their teeth into in the new year.
US Gamer writes, "If you've never tried your hand at Ace Attorney's brand of interactive crime fiction, this handy collection provides everything you need to become a die-hard fan of Capcom's spiky-haired lawyer."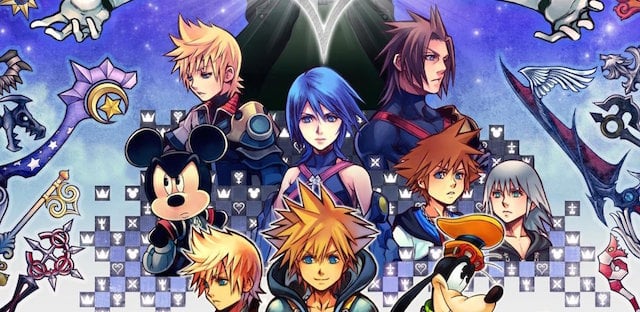 4. Kingdom Hearts HD 2.5 ReMIX
For a certain segment of fans, the Kingdom Hearts games are a dream come true. They combine beloved Disney characters with fan favorites from Square Enix's Final Fantasy series. If you happen to be in the target audience, chances are you'll like what you find here. This new release bundles Kingdom Hearts 2, Birth by Sleep, and an animated movie, all of which add up to a forceful blast of nostalgic role-playing game goodness.
Game Informer writes: "Kingdom Hearts II and Birth By Sleep offer an incredible amount of quality gameplay. If you're feeling nostalgic or running through for the first time, there's a ton of meat to sink your teeth into that can easily last well into the new year."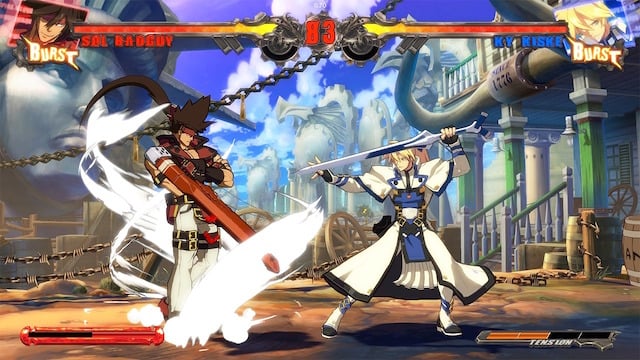 3. Guilty Gear Xrd
This fighting game franchise has been kicking around since 1998, and it's still operating at the top of its game — even if it its gibberish title seems to be the result of someone falling asleep on their keyboard. But the idea here is that a whole roster's worth of zany characters compete in one-on-one battles that are completely, explosively out of control. A series of tutorials and challenges help bring newcomers into the fold, while pros can hop right into the fray.
IGN writes, "Guilty Gear Xrd has enough wacky characters and well-crafted tutorials to be interesting for novices, but it's those of us seeking a challenge that will find the most to love here."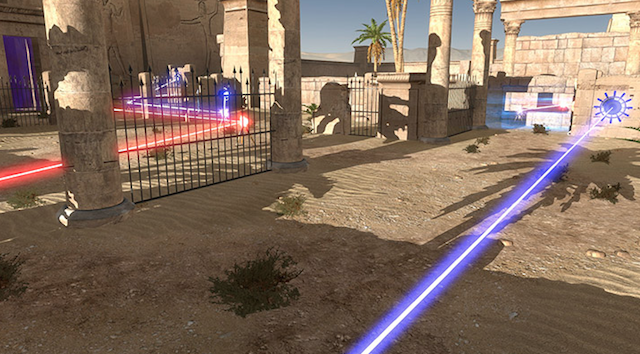 2. The Talos Principle
Billed as a "philosophical first-person puzzle game," The Talos Principle puts players in a strange world that combines ancient ruins and futuristic sci-fi tech. Your job is to explore the area and solve more than 120 puzzles. Along the way, says the developer, you must "decide whether to have faith, or to ask the difficult questions: What is your purpose? And what are you going to do about it?" It sounds like the most intriguing game released in December, particularly for puzzle game fans. Are you up for it?
GameSpot writes: "The Talos Principle is an absolute joy to play, packed to the gills with expertly designed puzzles and enough ancillary content to make any history of philosophy buff salivate. But all of that is almost beside the point in the face of the game's thematic ambitions."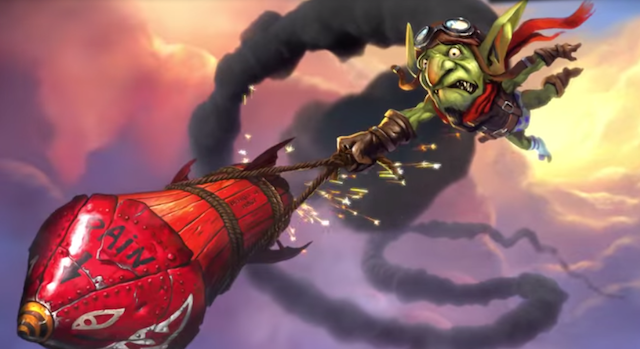 1. Hearthstone: Goblins vs. Gnomes
Blizzard made a bold move by releasing Hearthstone. For decades, Magic: The Gathering has ruled the card gaming market, staying relevant with new gamers along the way. But from the moment Hearthstone launched in March, it made quick converts of many Magic diehards, while also roping in people who had stopped paying attention to Magic thanks to its increasing complexity.
Hearthstone is much a simpler game than Magic, but it came with enough card variety to keep things strategically interesting. Goblins vs. Gnomes is Hearthstone's first real expansion, adding to the set 120 cards that can make for some seriously chaotic matches. The game is free to play, so you have nothing to lose by giving it a shot.
Game Informer writes, "The first expansion set for Hearthstone is a major step forward for the already accessible and fun game, and I hope to see even more variety as we move past Goblins vs Gnomes into the future of the digital card game."
Follow Chris on Twitter @_chrislreed
Check out Tech Cheat Sheet on Facebook
More from Tech Cheat Sheet:
Want more great content like this? Sign up here to receive the best of Cheat Sheet delivered daily. No spam; just tailored content straight to your inbox.