The 10 Best Video Games of January 2015
January is generally a quiet month for the video game industry, since all the big AAA games tend to come out at the end of the year. That remains true in 2015, but that just means there's some room for smaller, lower-budget games to slip into the top 10 list. If you're looking for a good game to play this month, any of these releases will fit the bill. Here are the 10 best games released in January 2015, with review scores aggregated by Metacritic.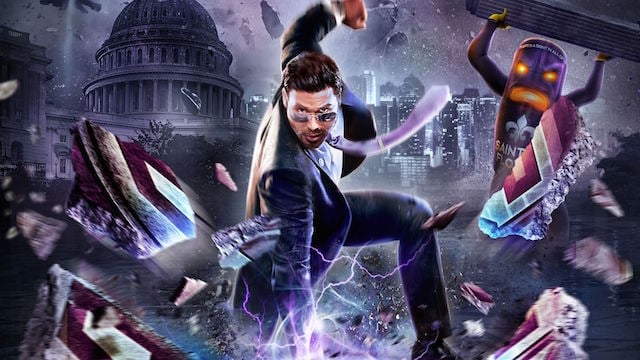 10. Saints Row IV: Re-Elected
Metacritic Score: 77
If you've never played a Saints Row game, all you really need to know is that they're open-world action games like Grand Theft Auto, but even more juvenile and way crazier — in a good way. This installment puts you in the shoes of the president of the U.S., and gives you an array of wild superhero abilities. It's ridiculous, hilarious fun.
Push Square writes: "A blast from start to finish, the president's tale of vengeance is the stupidest fun that you can have on Sony's newest console, and we mean that in the best possible way."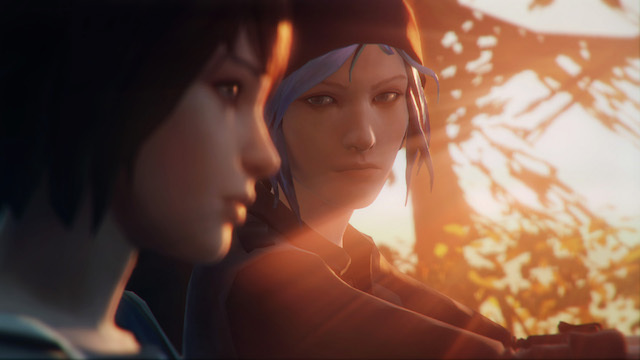 9. Life is Strange: Episode 1 – Chrysalis
Metacritic Score: 78
If you like your video games a little more grounded in reality than the average fantasy or sci-fi spectacle, check out Life is Strange, a game that stars a typical teenager and takes place in a modern suburban setting. Okay, there's one fantastical twist: You can rewind time. But that doesn't stop the game from being steeped in real life issues, which turn out to be just as entertaining as blasting aliens in outer space.
Game Informer writes: "The next episode will surely define what Dontnod is out to accomplish, but Life is Strange's introduction is a good look at the characters and dilemmas."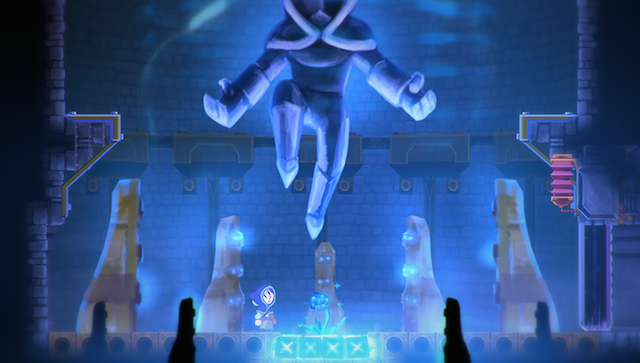 8. Teslagrad
Metacritic Score: 79
Teslagrad is an adorable side-scrolling platformer about a boy who uses unique tools to harness the power of magnetism. It might sound as dull as a science textbook, but the gameplay is solid and the graphics are full of personality. The general idea is that with each new magnetic ability you gain, you can reach areas of the environment that were previously inaccessible — much like Metroid or Castlevania: Symphony of the Night.
Gamestyle writes: "A very clever and well crafted game. The constant climb up the castle and gradual revelation of the mystery within it are engaging and will likely keep you striving until you reach the end."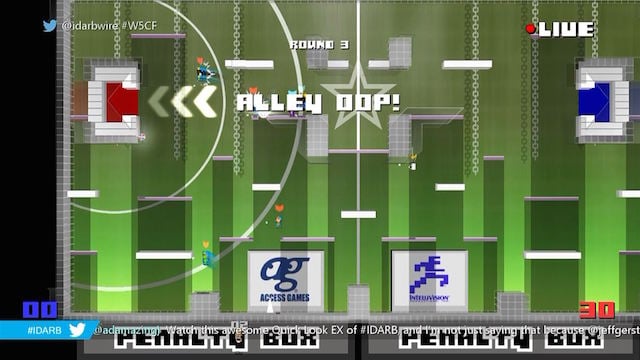 7. #iDARB
Metacritic Score: 79
This oddly-titled game is a side-scrolling pixelated game about a brand new made-up sport. You and up to seven other players engage in team-based matches in which everyone's leaping around the field, trying desperately to throw the ball into a goal. You can pass the ball to teammates, jump, double-jump, and swipe it away from opponents. It's fast paced and highly chaotic, just how we like it.
Polygon writes: "iDARB throws a lot of goof spaghetti at the wall, and a shocking amount of it sticks. But its absurdity can, when cranked up to 11, distract from the real joy of the game — its satisfying mechanics and miles-deep strategy."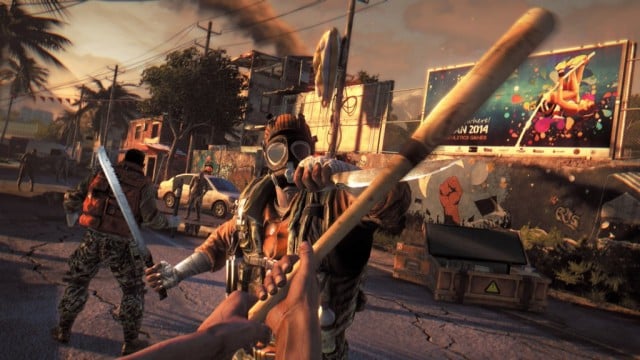 6. Dying Light
Metacritic Score: 80
Do we really need another zombie game? With all the ideas Dying Light adds to the genre, the answer is "absolutely." This game takes place in a gorgeous open world that's teeming with undead creatures that want nothing more than to feast on your delicious flesh. One twist here is that your character is something of an acrobat, so you can pull off lots of very cool parkour moves to navigate around the environment.
IGN writes: "Beginning as a furtive, desperate survival-horror experience, Dying Light gradually and gratifyingly evolves into a fast, hyper-violent celebration of vertical freedom and zombie destruction."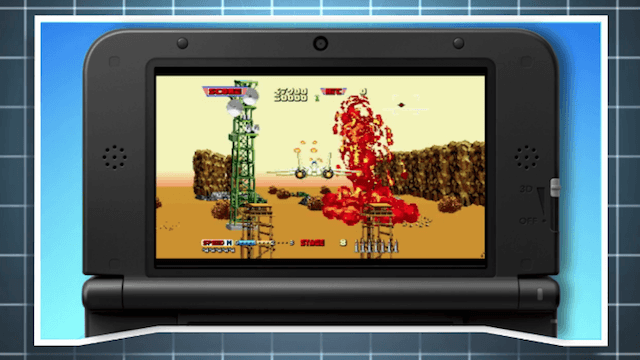 5. 3D After Burner II
Metacritic Score: 80
This port of a 1987 arcade game has been brought to the Nintendo 3DS with obvious love for the source material. In the game, you pilot a fighter jet that faces off against wave after wave of enemy aircraft that would like nothing more than to see your fiery destruction. Thankfully, you're armed with enough bullets and missiles to send them to an "unplanned landing" of their own instead.
US Gamer writes: "A meticulously ported slice of classic 80's arcade action. Without doubt the best version of Afterburner II around – and that includes the original arcade game."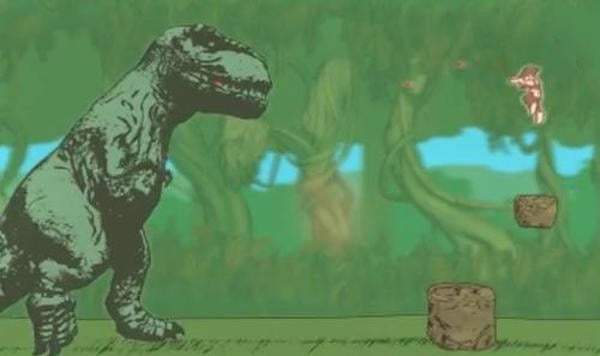 4. Gunman Clive 2
Metacritic Score: 81
The original Gunman Clive is a gorgeously stylized side-scrolling shooter, much like the NES classics Mega Man and Contra. Instead of going all retro like many throwback titles these days, it used monochromatic hand-drawn graphics resemble a flip book. Thankfully for fans of that kind of game, the sequel promises much of the same but with a wider color palette, plus a lot of great new platforming and shooting ideas added to the mix. Flipped gravity, anyone? Sounds like a blast.
Destructoid writes: "The $2.99 price point is the cherry on top of this delicious platforming dessert."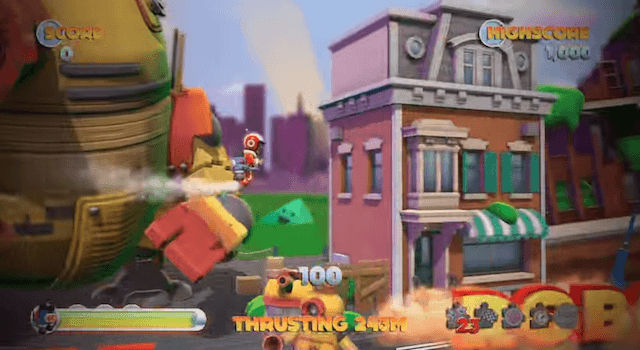 3. Joe Danger 2: The Movie
Metacritic Score: 83
This game has been out on other platforms for a while, but has just landed on the PS Vita. It's a motorcycle game, in which you play as a stunt man who rides through crazy obstacle courses, trying to collect coins and pull off as many tricks as possible to rack up a high score.
The Vita Lounge writes: "For those who enjoyed the original game when it launched as a PlayStation Plus title, Joe Danger 2 is the perfect sequel for you, if you've yet to jump on the Joe Danger bandwagon then this is certainly a fantastic place to start."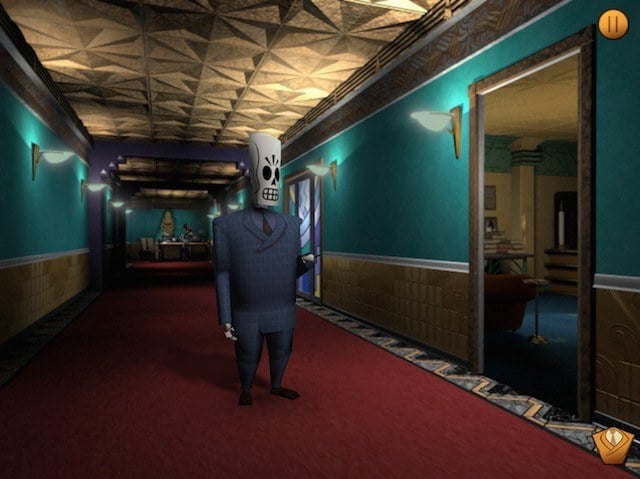 2. Grim Fandango Remastered
Metacritic Score: 83
A remastered classic point-and-click adventure game, Grim Fandango takes place in the afterlife and draws heavily on film noir for inspiration. You play as Manny Calavera, a travel agent who helps newly departed souls make their way through the Land of the Dead. But just like in movies such as The Maltese Falcon and On the Waterfront, things go sideways quickly, and you find yourself wrapped up in a conspiracy you'll have to untangle before the credits roll.
PC Gamer says: "A confident remaster of a true classic. The puzzles have aged badly, but the sparkling humour and world design still shine."
1. Resident Evil HD Remaster
Metacritic Score: 84
The PS One game that's generally credited with kicking off the entire survival horror genre has gotten an HD. Like the original, this spiffy version has you explore a mansion full of tough-to-kill zombies and undead dogs, eating herbs to regain health and using a typewriter to save your game. As a nod to modern gamers, it even includes a simplified control scheme for anyone who doesn't want to use the original "tank controls." Phew.
PlayStation Universe says: "Resident Evil HD is a stunning recreation of one of survival horror's all-time classics. While some aspects may appear outdated, Capcom's zombie killer is one of the toughest, most rewarding adventure games you'll play, and the HD makeover ensures it looks better than ever."
Follow Chris on Twitter @_chrislreed
Check out Tech Cheat Sheet on Facebook!
More from Tech Cheat Sheet:
Want more great content like this? Sign up here to receive the best of Cheat Sheet delivered daily. No spam; just tailored content straight to your inbox.