The 4 Biggest Games Launching This Week
It's a good time of year to be a gamer. Each fall, publishers start pumping out big-name games every week. From their perspective, it's all about holiday shoppers and big Q4 revenues — but for gamers, it means you won't have to look hard to find something worth playing. Below, we take a look at the four biggest games launching this week across all systems. No matter what kind of games you're into, you're likely to find something that sparks your interest.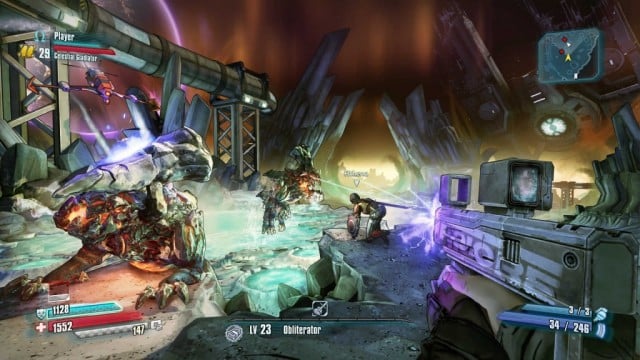 'Borderlands: The Pre-Sequel!'
October 14, 2014 (PlayStation 3, Xbox 360, Windows)
Are you ready to go back to Pandora? Or, more specifically, Pandora's moon? This series of first-person shooters offers some of the most satisfying gameplay around, with big, gorgeous vistas to explore and tons of nasty enemies to pump full of lead. This installment takes place between the first two games, and tells the tale of how the dastardly Handsome Jack rose to power to become the antagonist of Borderlands 2. Plus, it takes place on the moon, so you can jump extra high.
One of the keys to the series' popularity is that treasure chests are scattered around everywhere, and they're full of sweet, sweet loot. The game has hundreds of gun types, all with randomized stats, so it quickly becomes your mission to find and equip the best gear possible. The other major pull is multiplayer. This game lets you team up with three friends (or random people) for online co-operative matches. If you have a good group of friends to play with, there's no better way to experience the game.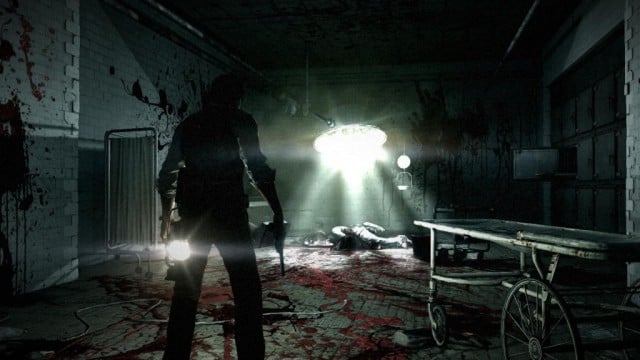 'The Evil Within'
October 14, 2014 (PlayStation 4, Xbox One, PlayStation 3, Xbox 360, Windows)
It's the month of Halloween, so there's a good chance you're looking to play something terrifying. The Evil Within promises to offer exactly that. This game centers on Detective Sebastian Castellanos as he investigates a string of gruesome murders. But this is no ordinary case. Things quickly turn supernatural, with freakish monsters stalking through town and trying to kill you at every turn.
Since this is a survival horror game, ammunition is in short supply, which means you have to choose carefully between fighting and fleeing. The game was developed with the help of Shinji Mikami, who essentially created the genre with the original Resident Evil. He's also responsible for what most people consider the best survival horror game ever made: Resident Evil 4. All of which makes The Evil Within look like a very promising title.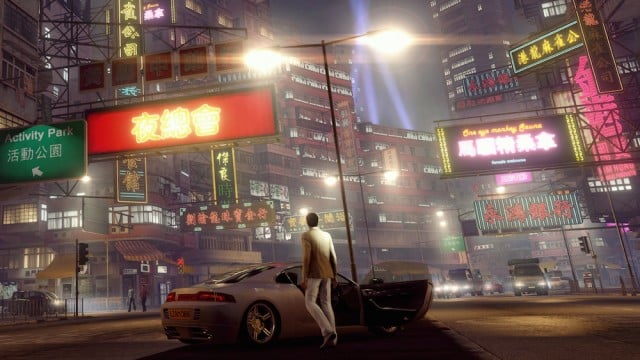 'Sleeping Dogs: Definitive Edition'
October 14, 2014 (PlayStation 4, Xbox One, Windows)
The original Sleeping Dogs came out in 2012 for last-gen systems, and offered an open-world version of Hong Kong to explore. The game stars Wei Shen, a detective who's gone undercover in the city's extensive world of organized crime. The story has enough twists, turns, and tension to keep you on the edge of your seat, plus solid melee and shooting mechanics to keep your thumbs satisfied as you work to put the criminals behind bars.
This version puts a new coat of paint on the graphical textures and increases the game's draw distance, thanks to the new consoles' increased horsepower. Also, as is typical for new-gen remakes, it includes every piece of downloadable content that was released for the original game. If you haven't played it yet, Sleeping Dogs: Definitive Edition is the best way to do so.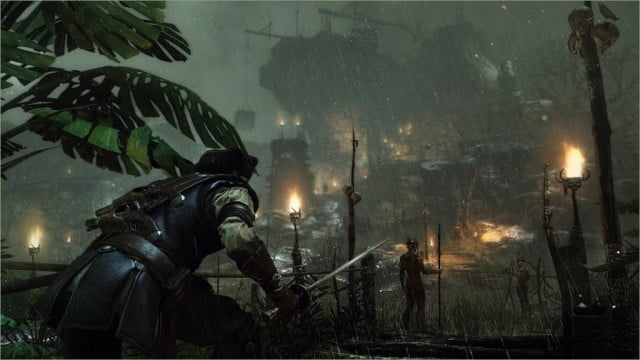 'Raven's Cry'
October 14, 2014 (PlayStation 3, Xbox 360, Windows)
If it's a pirate's life for you, check out Raven's Cry, a swashbuckling action game that takes place in the Caribbean in the 18th century. The game follows the age-old story of a man out for vengeance after his family is murdered, which is far from original, but at least it gives you a reason to go out and impale a bunch of bad guys.
The combat fits with the setting, so you'll send enemies to meet their maker by using swords, guns, and the freshly sharpened hook you have in place of a hand. The game has you traverse both land and sea, engaging with other ships and mysterious natives on the islands you discover. It sounds like it could be an interesting historical romp if they pull it off. There hasn't been much buzz about this game, however, so look for reviews if it sounds interesting.
Follow Chris on Twitter @_chrislreed
More from Tech Cheat Sheet:
Want more great content like this? Sign up here to receive the best of Cheat Sheet delivered daily. No spam; just tailored content straight to your inbox.