The 5 Best PlayStation 4 Games Shown at E3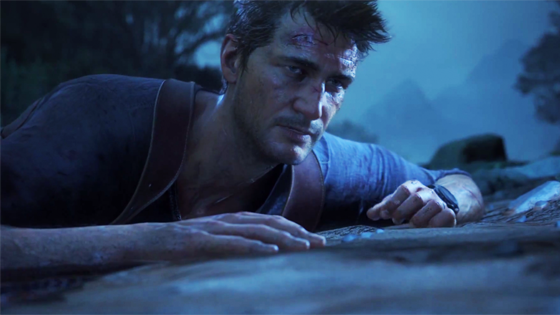 When Sony took the stage for its E3 press conference Monday, the company showed off a host of upcoming titles. Using a combination of trailers and gameplay demos, Sony gave us a glimpse of what games to expect for the PlayStation 4 and PS Vita this year and beyond. Here are the five PlayStation 4 exclusive games that caught our eye.
Uncharted 4: A Thief's End
Sony waited for the end of the conference to unveil this game, but we're putting it right up front. The next installment in the popular PlayStation exclusive series Uncharted is officially in the works. The series is known for its Indiana Jones-style action set pieces, with plenty of climbing and shooting in between. The teaser trailer Sony aired didn't show any gameplay, but it has hero Nathan Drake waking up bruised and battered in a jungle setting, while a flashback voiceover has Drake convincing his longtime partner Sully to join him on an adventure. The game will come out sometime next year for PlayStation 4. Watch the trailer here.
The Order: 1886
This PS4 exclusive was first announced at last year's E3, but this year's gameplay demo gives an intriguing look at what the finished game will be like. The Order: 1886 is a steam punk shooter set in a 19th century London that's inhabited by both humans and beasts. Your job, naturally, is to kill the beasts. In the demo, the hero creeps through an abandoned hospital and finds a person who transforms into a werewolf and then begins hunting him. If the finished game is full of scenes this tense, atmospheric, and scary, it'll be one to keep an eye on when it comes out early next year. Check out the video here.

Little Big Planet 3
Not all games need to be full of violence and edge-of-your-seat thrills. The kooky, creative platformer Little Big Planet 3 will hit store shelves this November. This time around, the lovable hero Sackboy is joined by buddies like Toggle, Oddsock, and Swoop who can each perform a special move like wall jumping, shrinking, or flying. This family friendly series has always been well received by critics and fans alike, so there's little doubt it'll be a hit this holiday season. Watch the trailer here.
No Man's Sky
Leave it to indie developers to bring something totally different to the table. With No Man's Sky, Hello Games has created an incredible looking game of exploration and space combat. The demo starts off in a cave on a planet's surface. The player exits the cave and emerges into a beautiful, colorful world inhabited by all kinds of strange creatures. From there, you hop into a space ship and take to the sky. To see what happens next, watch the gameplay demo here. No release date has been announced yet, but the game will be a "timed exclusive" for PlayStation 4 before it heads to other platforms.
Bloodborne
Developer From Software is known for its tough-as-nails action-RPG games like Demon's Souls and Dark Souls 2. Its next title is Bloodborne, a bleak looking game set in a hostile world. The trailer shows a town full of gothic spires and cobblestone streets that's inhabited by shambling, torch-wielding people and skinless dogs. A shadowy character lurks through it all, slicing up the barely living creatures in his path — at least until he finds himself hunted by a gigantic monster. If this game is anything like the Souls series, expect brutal difficulty paired with the satisfaction of overcoming staggering odds. The game won't release until next year, but you can watch the trailer here.
More From Wall St. Cheat Sheet: