The 5 Biggest Video Games From This Week
Let's say you've played all of your video games and you're wondering what to buy next. Or you might simply be bored with the games on your shelf and loaded into your hard drives. As luck would have it, a number of fine-looking games are going to be released in the near future. Here's a look at the games landing the week of August 17.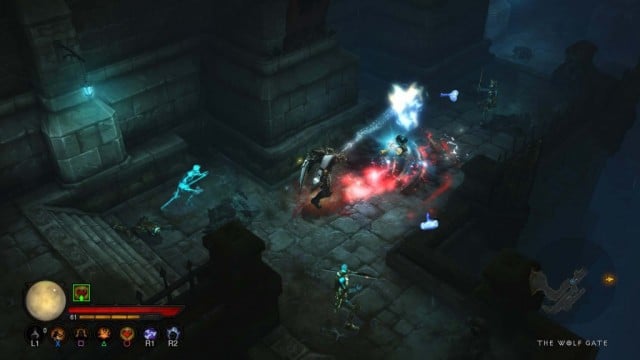 Diablo III: Ultimate Evil Edition
August 19 (PlayStation 3, PlayStation 4, Xbox 360, Xbox One) Trailer The unstoppable hack-and-slash dungeon crawler Diablo III has been around for a couple of years, and has made its way successfully from PC to last-gen consoles. Now it's hitting current-gen consoles as well, and it comes in what they're calling the Ultimate Evil Edition. Basically, that means that it includes the game's Reaper of Souls expansion in addition to the core game. Now the level cap is 70 rather than 60 and you can play as the Crusader class introduced in the expansion. If you haven't had the pleasure of playing Diablo III yet, this is the way to do it.

Tales of Xillia 2
August 19 (PlayStaztion 3) Trailer The Tales series has been around almost two decades and consists of about as many games as the Final Fantasy series. While it's better-known in Japan than in the U.S., the recent installments have been very well-received by audiences Stateside. These games are fairly traditional Japanese role playing games, with anime-style graphics and parties of heroes who go from town to town, slaying monsters and eventually saving the world. This sequel continues the story of the last year's installment, so you may want to play that one first if you haven't already.

CounterSpy
August 19 (PlayStation 3, PlayStation 4, PSVita) Trailer In this game of Cold War-era espionage, you play as a neutral agent, trying to stop the U.S. and the Soviet Union from unleashing nukes and ending civilization as we know it. To do that, you infiltrate bases, sneaking from shadow to shadow, performing stealth kills on guards, and shooting out security cameras. The game uses simple, stylized graphics and a mix of 2D and 3D gameplay, and looks like it could be a lot of fun if they pull it off.

Sword Art Online: Hollow Fragment
August 19 (PS Vita) Trailer It seems like every week a newly translated game makes its way across the Pacific to land on the PS Vita in the U.S. The latest is Sword Art Online: Hollow Fragment, a game based on a series of Japanese YA novels. The game is unique in that it's a single-player game that's meant to seem like a massively online multiplayer RPG (MMO.) To that end, the story is about about a kid named Kirito who gets trapped in an MMO. The hook is that if he dies in the game, he dies in real life, too. As a bonus, this game contains an HD version of the first game in the series, Sword Art Online: Infinity Moment, which originally came out for the PSP.

Plants Vs. Zombies Garden Warfare
August 19 (PlayStation 3, PlayStation 4) Trailer The Plants Vs. Zombies series started as two impossible-to-put-down tower defense games (or "flower defense" if you're feeling silly.) Garden Warfare, on the other hand, is an online shooter in which the plants uproot themselves to fight back against the undead. Think of it as an even more offbeat version of Team Fortress 2, and you'll have an idea of how it plays. It's colorful, ridiculous, and filled with a surprising amount of strategy. This game came out a while ago for Xbox 360 to decent reviews, but now PlayStation gamers can join the fun.
More From Tech Cheat Sheet: