The 5 Biggest Games Launching the Week of June 30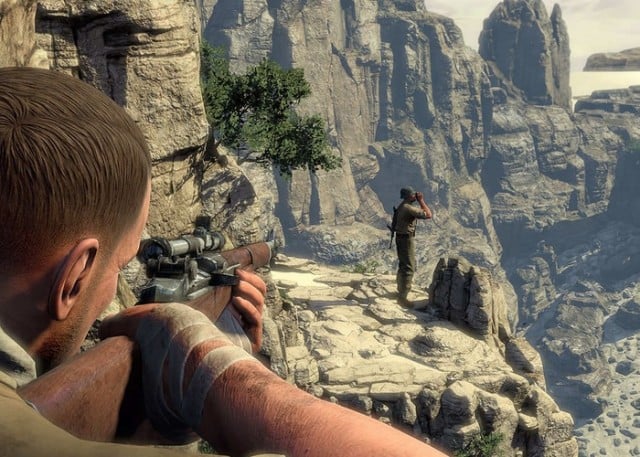 Maybe you've already played all of the games in your library and you're looking for something new to pick up. Maybe you're just bored and need a jolt to your entertainment time. Whatever the case, you're probably wondering what games are coming out in the near future. As luck would have it, here's our weekly look ahead at what games are landing on consoles, handhelds, and PCs in the upcoming days. Plan your purchases accordingly.
Sniper Elite III
July 1 (PlayStation 3, PlayStation 4, Xbox One, Xbox 360)
It's a truth universally acknowledged that it's fun to play as a sniper in video games. So it was probably inevitable that a series of games would come along that lets you do nothing but snipe enemies. The third installment in the Sniper Elite series brings the action to Northern Africa during World War II. This game features an open-world environment and focuses on player choice. To give you as many options as possible, the developers have added new stealth mechanics and weapon customizations that help you complete missions any way you want. If you've had an itchy trigger finger lately, this could be the game for you.

Divinity: Original Sin
June 30 (Windows, Mac)
This role-playing game was funded by a Kickstarter campaign, thanks in large part to fans of old-school RPGs like Ultima VII. What differentiates Divinity: Original Sin from similar modern games like Diablo III is the number of options the game gives you. You can create any type of character you want, and upgrade him or her in a "classless" way to suit your particular play style. The game's fantasy world is huge, and exploration is almost always rewarded. Lastly, the combat system is turn-based and tactical, just like a pen-and-paper RPG. If that sounds like your kind of playground, Divinity is likely to please.

Guacamelee! Super Turbo Championship Edition
July 2 (PlaStation 4, Xbox One, Xbox 360, Wii U)
This side-scrolling platformer game was made in the "Metroidvania" style. That means you explore the game world one section at a time, gaining new abilities that allow you to access up new parts of the map. By the end of the game, you've powered up your character to the max and can go anywhere you want. It's a great system for making players feel increasingly powerful, but Guacamelee always gives you enemies that are tough enough to give you pause. This game came out on some platforms last year, but it's just now hitting the rest. If you like twitchy platforming and beating the snot out of enemies from a 2D perspective, check this one out.

Dynasty Warriors: Gundam Reborn
July 1 (PlayStation 3, PS Vita)
The Dynasty Warriors series is traditionally set in ancient China, but this spinoff series, which first appeared in 2007, is set in the classic Gundam saga universe, known by anime fans worldwide. This is the fourth installment in the Gundam sub-series, and just like the previous games, you strap into a giant war mech and face off in massive battles against hundreds of robotic enemies at a time. While this game might not appeal to people who aren't already acquainted with the Dynasty Warriors or Gundam universes, fans of either will find plenty of hack-and-slash action in this strategic war game.

Child of Light
July 1 (PS Vita)
In case you didn't catch this weird, lovely, atmospheric fairy tale of a role-playing game on consoles, now's your chance to play it on the go using a PS Vita. The game follows a princess named Aurora who goes to sleep one night and wakes up in a strange world. As she tries to get back to her normal life, she meets other lost characters along the way. The graphics are like a watercolor painting, and the turn-based combat is fun and inspired. Also, every line of dialogue in the game rhymes, which adds to its otherworldly feel. As long as it plays as well on Vita as it does on consoles, Child of Light will be a strong addition to any gamer's library.
More From Wall St. Cheat Sheet: