The 6 Best Xbox One Games Shown at E3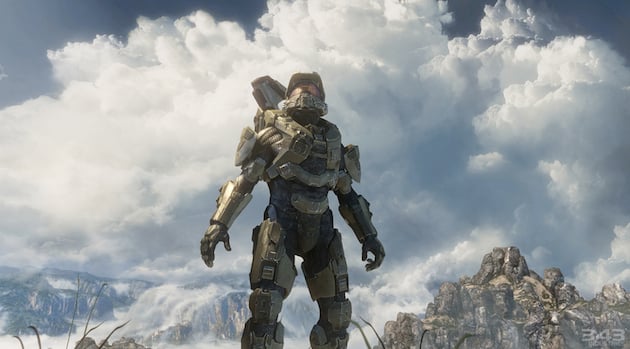 Microsoft's (NASDAQ:MSFT) E3 press conference this year was a major improvement over its showing in 2013. Last year, gaming fans felt ignored by the company, which focused its presentation on the Xbox One's TV and entertainment capabilities instead of the, you know, games. This year, Microsoft course-corrected in a big way by showing nothing but games for nearly solid two hours. Some of the titles had already been announced, but some were complete surprises. Here are the best Xbox One exclusive games Microsoft showed off at its E3 presentation.
Halo Master Chief Collection
Fans are eagerly awaiting the fifth installment of the Halo franchise, but it's not going to arrive until next year. To make the wait a little less painful, on November 11 Microsoft will release a bundle of the four main Halo games for Xbox One, including 2011's revamped Anniversary Edition of Halo: Combat Evolved and a brand new Anniversary Edition of Halo 2. Better yet, the disc will include every Halo multiplayer map ever released, which adds up to more than 100 maps. All games will play in 1080p, at 60 frames-per-second, so it should look great. The package will also include access to Halo: Nightfall, a TV series that depicts the events leading up to Halo 5. All that for $60 sounds like a pretty sweet deal. Watch the trailer here.
Sunset Overdrive
This is an action game with a sense of humor — which stands out from the crowd of serious shooters like Call of Duty and Battlefield. In this game, developed by the makers of the Ratchet and Clank series, you run, jump, and slide through a colorful world filled with cartoonish mutants, whom you can dispatch using all kinds of crazy weaponry. Did we mention the eight-player Chaos Mode? This Xbox One exclusive looks like a lot of fun. Watch a gameplay demo here.

Fable: Legends
This latest installment in the long-running fantasy series puts a big focus on online cooperative gameplay. Up to four players can join forces to tackle objectives and take up arms against hordes of orcs and demons. Fable: Legends is scheduled to release by the end of the year, with a multiplayer beta coming this fall. Watch the trailer here.
New Crackdown
The original Crackdown, which came out back in 2007, was a crazy open-world shooter in which you played a super cop and took down gangs of criminals. The cool thing about it was that as you progressed through the game, your super powers grew, so you could eventually jump from the street onto the roofs of super-high buildings. There was no fall damage, either, so you could leap off the top of a skyscraper with no fear. It was a ton of fun, although the 2010 follow-up proved to be a letdown. The just-announced new Crackdown looks to make up for that lackluster sequel. It comes out in 2015, but you can watch the trailer here.
Scalebound
Scant information has been released about Scalebound, but the trailer made a big impression at Microsoft's E3 presentation. The video shows a character taking on absurdly large beasts in a forrest environment. At one point he puts on headphones to listen to some thumping electronic music and leaps high into the air, at which point his body becomes encased in scaly armor, and he plunges a sword into the beast's head. You can watch the epic trailer here.
Forza Horizon 2
A follow-up to the 2011 original, this sequel takes the realistic racing series to Southern Europe, where you'll speed through open-world environments that come complete with a day-night cycle and dynamic weather. One neat thing is that the game won't contain multiplayer lobbies like most racing games. Instead, you'll be able to create clubs with up to 1,000 friends (supposing you're that popular.) Forza Horizon 2 promises to offer the series' usual tight racing gameplay, and plenty of cars to collect. The game will release on September 30, but you can watch a gameplay demo here.
More From Wall St. Cheat Sheet: