The 9 Games From October You Don't Want to Miss
October was a fine month for big game releases, including AAA titles like Alien Isolation, Skylanders Trap Team, and The Evil Within. Some of those games were made with bold designs that some critics appreciated while others didn't. Check out the nine best games released in the month of October 2014, according to Metacritic.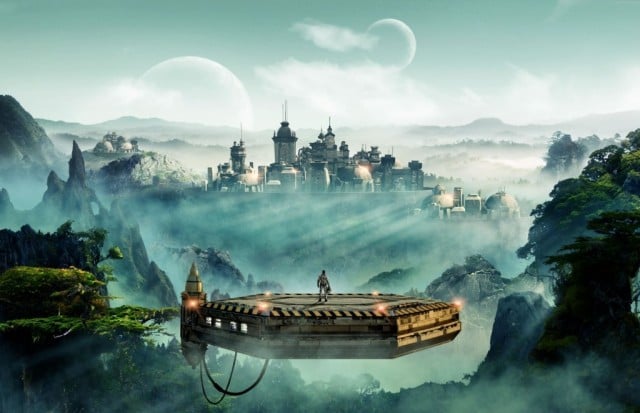 9. Sid Meier's Civilization: Beyond Earth
Metacritic Score: 81
(Available for PC)
Previous Civilization games were set on Earth, and they let you lead a group of people starting at the dawn of humanity and going all the way to the future. Your goal is to become the dominant group on the planet. Beyond Earth, on the other hand, is all about colonizing planets and fighting aliens.
According to Polygon, "Civilization: Beyond Earth is an immensely pleasing simulation of a future human society, struggling to survive on a new planet. It presents the player with a constant stream of challenging and intriguing choices. Packed with big ideas about science and science fiction, it meticulously interlocks dozens of strategic gaming systems that work together at a level that approaches genius."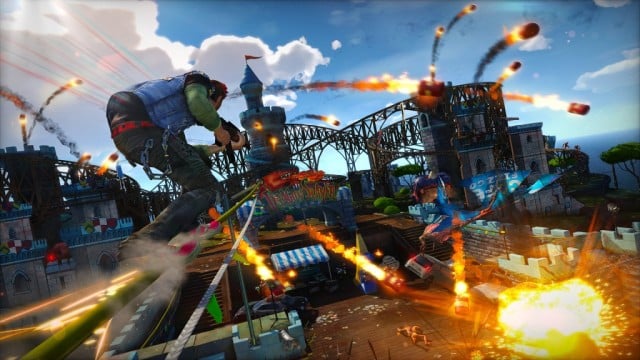 8. Sunset Overdrive
Metacritic Score: 82
(Available for Xbox One)
Sunset Overdrive is what you get when you mix the crazy weapons and over-the-top action of Ratchet and Clank with the slick, speedy movement of Tony Hawk Pro Skater. In short, it's a fast-paced third-person shooter full of wit, color, and gleeful destruction.
According to Joystiq, "The bottom line is that regardless of whether we're talking about character appearance, weapons, special abilities or buffs, Sunset Overdrive piles the number of options you can choose from sky-high. No matter who you choose to be, what weapons you equip, what play style you choose, or how you deck out your secondary abilities, everything feels valid and worthwhile."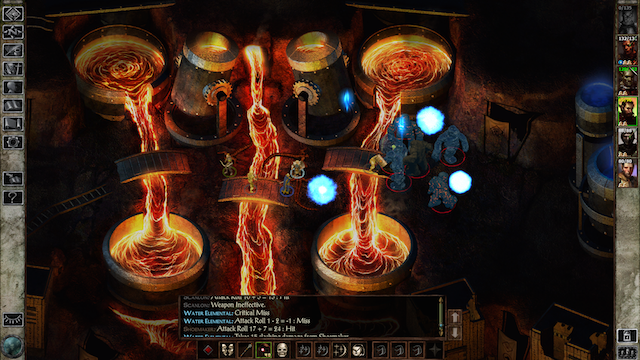 7. Icewind Dale: Enhanced Edition
Metacritic Score: 83
(Available for PC and iOS)
This beloved hack-and-slash RPG from 2000 is based on the rules and lore of Dungeons & Dragons, and features all the party creation and dungeon crawling you could want. It takes place in the icy tundra region of Forgotten Realms, where your team of fantasy fighters ventures deep under the mountains to the Spine of the World to fight off a demon threat. Chances are that description will tell you whether this is your kind of game or not.
According to GamePlanet, "This is the definitive Icewind Dale experience. Along with extended quest lines, and previously excised content missing from the vanilla game, there are dozens of new items and spells. The inclusion of over 30 extra class kits makes creating your party even more involving. This is almost everything a returning fan could ask for, and something that newcomers will also appreciate."
6. Shantae and the Pirate's Curse
Metacritic Score: 83
(Available for Nintendo 3DS and Wii U)
The Shantae games are typically very well-designed and loads of fun to play. They're action platformers (like Castlevania) that star a genie who uses her hair as a whip. In each game, you explore a vast, colorful, tropical world, seeking out nooks and crannies where you can find new abilities that let you access new areas. Just like in the best Metroid games, the feedback loop of character building and game progression is as rewarding as it is addictive.
According to IGN, "Shantae and the Pirate's Curse succeeds by building a funny, gorgeous world around its tried and true Metroidvania gameplay. In the brief moments when the combat becomes exhausting, it's the writing, in all its self-referential and juvenile glory, and its visual splendor that keep the pace going. Though it's an unmistakable tribute to Metroid and Castlevania, infusing a sharp wit and bold style helps Shantae and the Pirate's Curse stand above its retro-inspired contemporaries."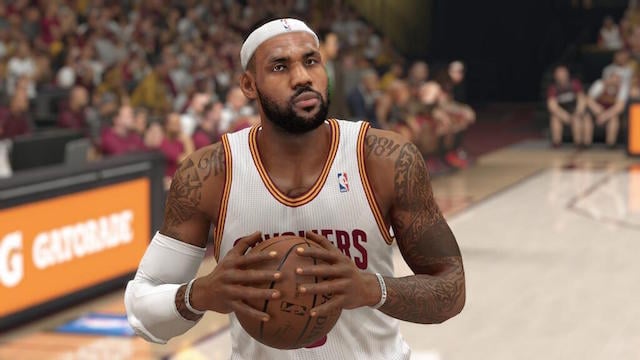 5. NBA 2K15
Metacritic Score: 84
(Available for PS4, Xbox One, PS3, Xbox 360, PC)
This year's major basketball title was a slam dunk with critics. It builds on the series' strong history of great basketball simulation in a number of smart ways, and includes a truckload of visual tweaks and improvements — especially on the PlayStation 4 and Xbox One versions. They've even included real player voices, and will let you scan your face into the game so you can play with the big boys.
According to GameTrailers, "NBA 2K15 has an awe-inspiring amount of customization that makes the game accessible for new players, and finely tuned for veterans. Each mode has addressed and improved upon criticisms from previous years and despite a slight misstep on defense, offense has never felt better."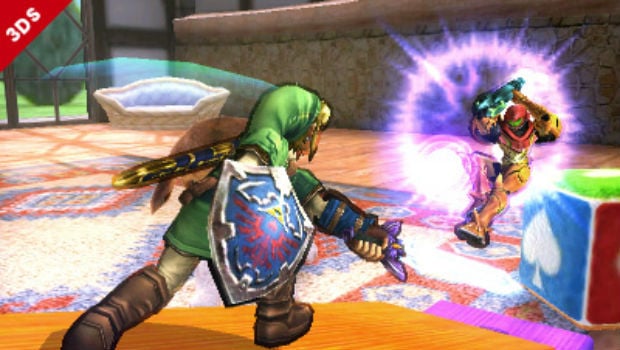 4. Super Smash Bros. for Nintendo 3DS
Metacritic Score: 85
(Available for Nintendo 3DS)
Super Smash Bros. for Nintendo 3DS takes famous video game characters like Mario, Mega Man, and Pikachu, and has them rumble until only one is left standing. The graphics are bright and colorful, and the whole thing has a goofy, breezy air. But that's just the surface. Dig a little, and you'll find a tightly designed fighting game that will inspire tournaments for years to come.
According to The Guardian, "Whether you've grown up watching your older siblings play Star Fox on the Super Nintendo, were glued to Pokemon Red on your Game Boy, or are a casual gamer occasionally playing Wii tennis, this is a game that anyone can play and get into instantly. For button-mashers and hardcore smashers alike."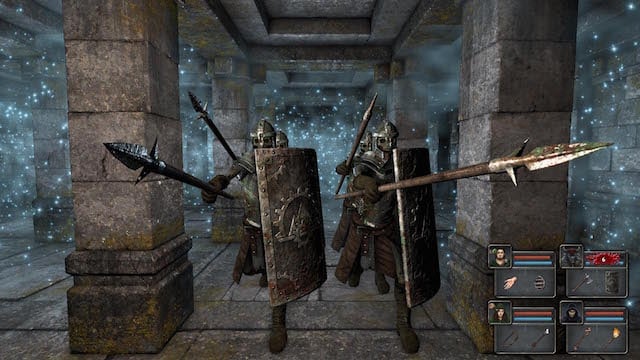 3. Legend of Grimrock II
Metacritic Score: 86
(Available for PC)
If Icewind Dale was a great dungeon crawler from 14 years ago, Legend of Grimrock II is a modern take on the same genre, bringing with it a number of changes and improvements that make it stand above the crowd. The game stars a group of prisoners on a ship who escape to find themselves on the island of Nex, which happens to be controlled by a crazy person who lures adventurers to the island to fight monsters and solve puzzles.
According to GameSpot, "Legend of Grimrock II is another glorious glimpse of the past, a window to a genre dead and buried and brought back to life with care and respect, and I urge you to peek through it."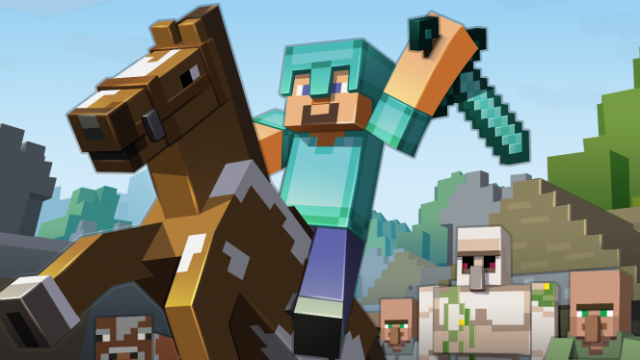 2. Minecraft: PlayStation 4 Edition
Metacritic Score: 89
(Available for PlayStation 4)
In this day and age, if you own an electronic device with a screen, chances are you can play Minecraft on it. This ridiculously popular game is kind of like an endless digital set of Legos. All you have to do is collect materials, and you can use them to build whatever your heart desires, whether it's an underground cavern or an entire city. Just watch out for the creepers.
According to Level Up, "This version of the game enhances the technical threshold Minecraft has on consoles by putting gamers first while being faithful to the original formula without unnecessary or worthless additions. Having said that, this Minecraft has fewer elements than the PC and mobile versions."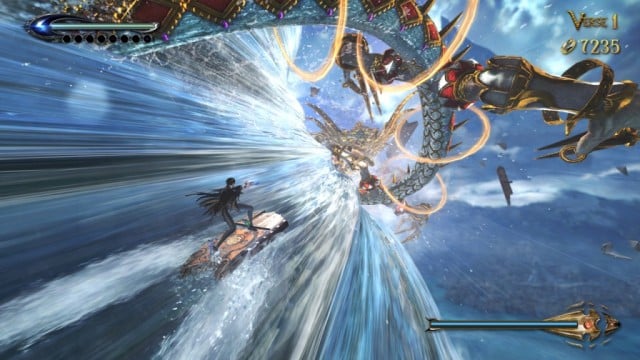 1. Bayonetta 2
Metacritic Score: 91
(Available for Wii U)
Bayonetta 2 stars a buxom witch who fights demons using an array of martial arts moves, swords, and firearms (including guns built into her high heels). The game's combat is some of the best around, with finely tuned mechanics that are easy to learn but tough to master. If you've been itching for a new Wii U game, this is a great deal, especially since it comes with the original Bayonetta for no extra cost.
According to Giant Bomb, "Bayonetta 2 doesn't drastically change the already wacky formula that the first game introduced, but it's a bigger and more nuanced version of its predecessor. It's also the best game of its kind in years. If you've ever enjoyed this breed of reflex-heavy, hyperactive, ludicrous action game, Bayonetta 2 is a no-brainer."
Follow Chris on Twitter @_chrislreed
More from Tech Cheat Sheet:
Want more great content like this? Sign up here to receive the best of Cheat Sheet delivered daily. No spam; just tailored content straight to your inbox.