The Facebook Effect Hits These 4 Stocks
On Tuesday, the market finally found out what Facebook (NASDAQ:FB) meant when it sent out invitations to the press and poked imaginations with the line "come and see what we're building."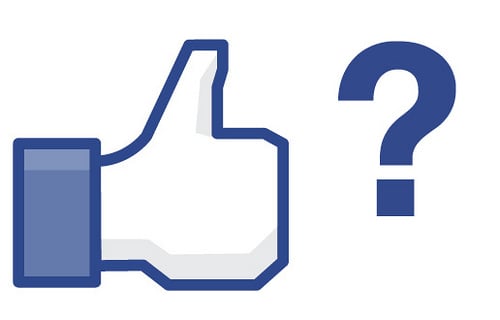 At a special press event in California, the world's largest social media company unveiled a new product called Graph Search, which is a social search tool that allows users to customize how they view content through filters. The new feature delivers information with exact answers, as opposed to blue links that claim to hold the answer. Graph Search focuses on people, places, photos and interests.
Start 2013 better than ever by saving time and making money with your Limited Time Offer for our highly-acclaimed Stock Picker Newsletter. Click here for our fresh Feature Stock Pick now!
For example, users can query, "Mexican restaurants in Palo Alto, California, that my friends have been to." The results will then pull up friends and their opinions of restaurants, which are based on an algorithm tied to factors such as "likes" and "check-ins." Users can even find a dentist to visit if friends have shared which doctors they like.
With privacy in mind, Facebook stressed that Graph Search will only search for content that is already made available on the site. Mark Zuckerberg claims that users can only search for content that has been shared, and the feature will offer the ability to easily check a box to remove content.
Mr. Market had a field day with the press event…
As the chart below shows, shares of Facebook were relatively quiet in the hours before Zuckerberg took the floor at 1:00 PM ET. Shares dropped slightly before kick-off time, but briefly rebounded before trending lower with the occasional spike.

Graph Search is still in the beta phase, as described by Zuckerberg, but it is causing movement in these four companies…
When Facebook revealed that its new product was a social search tool and not a web search tool, Google (NASDAQ:GOOG) investors breathed a sigh of relief. Shares of the search engine king jumped to as high as $735, but erased gains when more information was released.
In a move reminiscent of Steve Jobs, but with less wow factor, Zuckerberg came back to the audience for a "one more thing" moment. When users can not find what they are looking for with Graph Search, Microsoft's (NASDAQ:MSFT) Bing will be able to provide an answer. For example, if you search for "weather in Menlo Park," the user will still receive results. Facebook says their intent is not to attract people to conduct Web searches all the time, but if they need to, Bing is there to help. This is only natural as Facebook and Microsoft have a good relationship with each other.
Google was not the only company affected…
Yelp (NYSE:YELP) was the hardest hit company from the Facebook news. Shares of the social-review site plunged more than 7.5 percent on heavy volume. While Graph Search will roll out slowly and take years to reach its full potential, investors are worried that users will choose to receive recommendations from Facebook friends over stranger-based reviews found on Yelp.

Connecting to more people…
Facebook is on a "mission to make the world more open," said Zuckerberg at the event. Graph Search can be huge, since the company has more than 1 billion users, 240 billion photos and 1 trillion connections. The new feature also allows detailed searches for friends who have friends that work at various employers. This turns Facebook into a possible recruiting tool.

As the chart above shows, LinkedIn (NYSE:LNKD) shares felt some pain on the development, but the overall impact was relatively small. LinkedIn has a huge head start on Facebook and it is yet to be determined if users will see Facebook as a useful tool for job hunting. Furthermore, Graph Search will not be available on mobile devices until sometime in the future.
One company traded higher…
Microsoft has been the textbook example of a company behind in the times. Mister Softee failed to capitalize on tablets, smartphones, social and search. However, its partnership with Facebook gives it exposure to social and search.

Shares of Microsoft gained more than 1 percent following the special Facebook event.
Investor Insight: Tablets Deliver Another Blow to the PC Industry