The 'Game of Thrones' Index: Subscribing to Cable vs. Netflix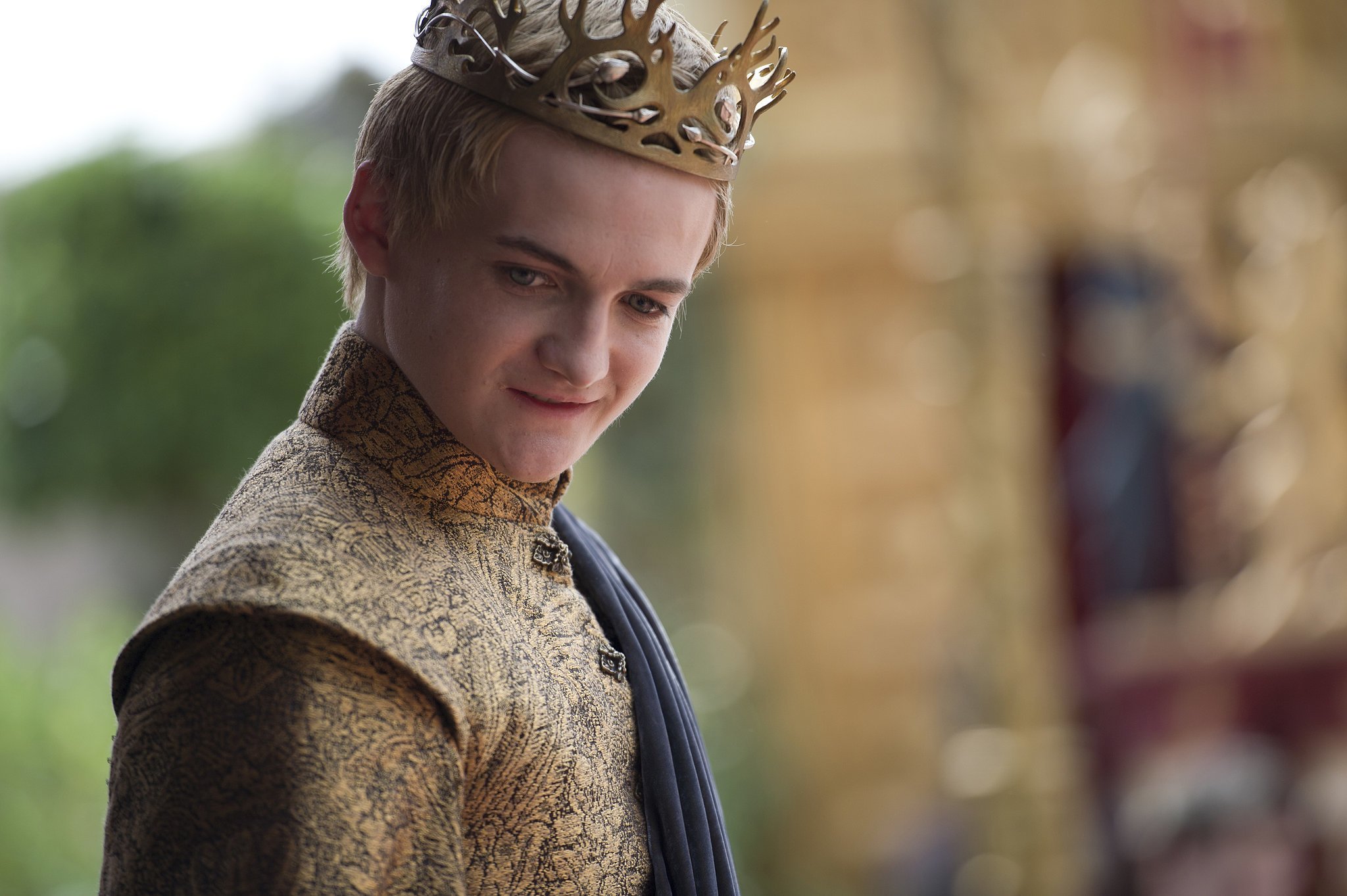 Back in the day — when we were still using corded land-line phones and movies like Who Framed Roger Rabbit? and Die Hard were huge box office smash hits — we had only a few options for viewing our favorite shows. We could wait for the show to come on TV, record the show on a VCR, or maybe buy the series on VHS. Today, we have at least a dozen options to choose from.
Since Netflix (NASDAQ:NFLX) entered the picture in the late '90s, its membership has grown to over 40 million global users, and other similar services, like Hulu, have become available to consumers. In spite of the availability of streaming services like Netflix and mobile media services like iTunes and Google Play, many of us still pay around $1,000 to the cable company each year. A Business Week publication estimates the average cable or satellite bill at $80. For the big three services — cable, internet, and home phone — The Wall Street Journal estimates indicate we paid around $128 per month, compared to only $48 in 2001. Over the ten year period, the amount we pay to the cable company increased by over 250 percent.
Many people who subscribe to cable services watch only a few channels — out of the hundred or so channels on their viewing guide. The 35 most-watched cable networks include channels like USA, ESPN, Fox News, Disney, MTV, and CNN. Sixty-six percent of cable viewership is on the most-watched networks. In addition to watching their two or three favorite cable networks, many people have premium channel or two in there as well. Time Warner's (NYSE:TWX) HBO is the No. 1 rated premium cable channel, and the company has accumulated around 127 million worldwide subscribers to HBO and its sometimes dirty cousin, Cinemax.
Premium networks, particularly HBO and Showtime, hook consumers in with series like True Blood, Dexter, Californication, and of course, Game of Thrones. Topping cable viewership recently with over 7 million viewers, HBO's Game of Thrones draws its audience in, using a combination of fantasy, intrigue, suspense, and sexualized scenes.
Whether a viewer gets their game on or maybe they're more into vamps, keeping up with a favorite HBO or Showtime series involved some monetary cost. Calculating exact spending and performing a cost benefit analysis will help determine the most cost effective way to watch these shows.

Cost
Using the series Game of Thrones as a costs basis for comparison, we compared some of the various viewing options. Of the monthly subscription services available, HBO generally comes with a higher pricetag than Showtime, Nexflix streaming (which saw a recent price increase of $1), or Hulu.
Although Hulu is included on the cost chart and the service is used as a price comparison, Hulu does not offer Game of Thrones to its subscribers. Many Netflix subscribers cannot access the show either, as it is only available through the DVD and Bluray service, and not through Netflix's streaming service. Less than one-third of Netflix customers use the mail service. Depending on how many rentals you want to have out though Netflix, the additional cost of a mail plan ranges from $8 to around $20.
Each of these subscriptions — HBO, Showtime, Netflix, and Hulu — are in terms of monthly cost. A viewer may or may not be able to view an entire series during a one month time period depending on their time constraints, but added perks like HBO GO and on-demand certainly render it possible. However, because those who subscribe to premium cable services generally do not only purchase the service during the show's season, and then cancel it for the rest of the year, perhaps we should look at these subscriptions in terms of their yearly costs. Which look a bit more like this:
HBO: $180 per year
Showtime: $144 per year
Netflix Streaming: $108 yearly
Netflix Mail and Streaming: Roughly $240 per year
Hulu: $96 yearly
If a viewer opts to purchase a season of a premium series, like Game of Thrones, they pay a larger up-front cost for the ability to both own and watch several episodes at their own pace. Based on the cost of season 3 of the series, we found the most expensive option for owning a season was purchasing a Blu-ray, while the least expensive option was the Google Play store.

Benefits   
Each viewing option comes along with added benefits. Netflix, for instance, offers entire seasons of some of the more popular shows like Breaking Bad, and users may even catch a few older classic like Murder She Wrote. The streaming giant also offers kid's shows, movies, and it even has a little helper program named Max to give users a hand in choosing a program. Estimates by Statista indicate that roughly half of Netflix subscribers frequently watch both shows and movies, while around 22 percent primarily watch shows, and another 34 percent mostly watch movies. Netflix offers an abundance of content, but for those looking for newly aired episodes and new movies, however, they may not be able to find a whole lot of options on Netflix.
The company seems to acknowledge its niche in a press release. "We don't do pay-per-view or ad-supported content.  Those are fine business models that other firms do well. We are about flat fee unlimited viewing commercial-free … We don't and can't compete on breadth of entertainment with Comcast, Sky, Amazon, Apple, Microsoft, Sony, or Google. For us to be hugely successful we have to be a focused passion brand," the release states.
Hulu offers the latest episodes, but subscribers won't see as many full seasons and they may have to watch a few ads and commercials. According to a blog by the streaming company's CEO, Hulu has "488 content partners, provides over 86,000 TV episodes, 2,900 TV series, and 68,000 hours of video on Hulu and Hulu Plus." 
For those who subscribe to premium channels, they have a lot of added features too. In addition to the critically acclaimed series available on these channels is a library of movies (albeit a relatively small library.) Premium subscribers may also have access to services like on-demand and HBO GO, which makes it so the viewer can watch on their own schedule.
Buying by the episode or season provides little in terms of added benefits. Purchasers have permanent access to the show whenever they like, but there are generally no additional movies, shows, or perks that come along with the purchase.
The Bottom Line
In regards to the cheapest way to watch Game of Thrones, True Blood, and other premium series for those who already subscribe to cable and have no intention of canceling cable service, the more cost-effective option is most likely premium channels. Since Hulu and Netflix don't offer as many streaming options, it's more cost effective to go with HBO, rather than to buy a mail subscription to Netflix or buy them buy the episode or season.
When it comes to getting the most bang for the buck overall (for all programming), Netflix streaming seems to be a budget friendly option. The service provides the most entertainment for the lowest price. But, these streaming services are only really a value if the consumer intends on reducing or eliminating their cable expense. Otherwise, it's just an added entertainment expense. When there are plenty of programming options available from the cable provider a consumer likely doesn't watch, this extra expense is frivolous.
Often, consumers have a combination of these services — they may subscribe to Netflix and Hulu, have $120 cable bill, and buy movies and shows on iTunes or Google play occasionally. When consumers combine several of these services, this is where costs start to seriously add up. A subscriber to multiple services, cable, and premium channels may be looking at costs that run upwards of $2,000 per year.
More From Wall St. Cheat Sheet: