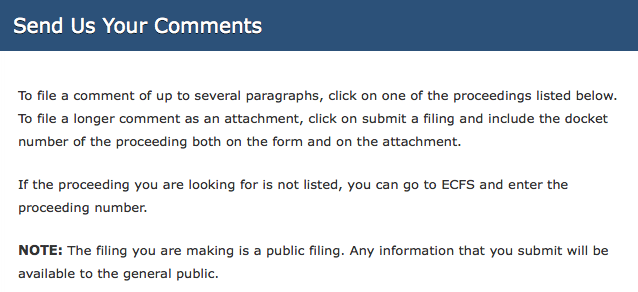 Congrats, net neutrality supporters! The overwhelming influx of public comments caused crashes on the Federal Communications Commission's website. To deal with the sudden influx of traffic, the federal agency extended the public comment deadline to July 18.
The public comments for the new Open Internet rules proposed by FCC Chair Tim Wheeler was supposed to end on July 15, two months after the proposal originated. That influx of citizens trying to get their comments in last minute overwhelmed the FCC's webpage, causing it to crash for some users. To help alleviate that traffic, the FCC extended the deadline in hopes that it would prevent further crashes. This is not the first time a sudden influx of public comments has caused crashes on the agency's website. HBO comedian John Oliver did a 13-minute segment on net neutrality for his show. The traffic spike after that video also caused crashes.
The federal agency also put out a reminder that concerned citizens can email openinternet@fcc.gov, an email address created specifically for this comment period, to get their commentary in the public record as a way to submit public comments without using the website.
Wheeler is proposing new net neutrality rules after an appeals court struck down much of the FCC's Open Internet policy in an appeal filed by Verizon (NYSE:VZ). Advocates say that these new rules, which disallow slowing Internet access deliberately, allow companies to charge more for a higher level of service is not fair. Both online and in real life, grassroots groups are springing up to fight for net neutrality, protesting at the FCC and encouraging its members to submit public comments.
Many companies are on this side as well. Facebook (NASDAQ:FB), Twitter (NYSE:TWTR), Google (NASDAQ:GOOG) (NASDAQ:GOOGL), Netflix (NASDAQ:NFLX), and other technology companies banded together under the Internet Association banner to file a pro-net neutrality public comment. The 25-page document directly blames Internet service providers for advocating for weak net neutrality.
Preserving the Internet's neutrality ensures that it remains an engine for economic growth, innovation, and democratic values. The Internet is a multi-stakeholder, layered platform built on an open and neutral architecture. These characteristics fuel its success and spin the "virtuous circle." Yet, the Internet's continued success is not inevitable. Broadband Internet access providers continue to have the ability and the incentive to clog that virtuous circle.
Verizon and other Internet service providers are perceived as being the antagonists in this net neutrality battle. Netflix, one of the most vocal companies in this battle, has gone after Verizon and Comcast (NASDAQ:CMCSA) directly, accusing it of deliberately slowing Netflix service. All of the publicity from these public conflicts is further increasing the public's awareness of the net neutrality issue. As to the public's opinion, the FCC will have plenty of it to sort through once the extended public comment period ends.
More From Wall St. Cheat Sheet: