The SEC Followed Twitter Before Its IPO to Ask These Questions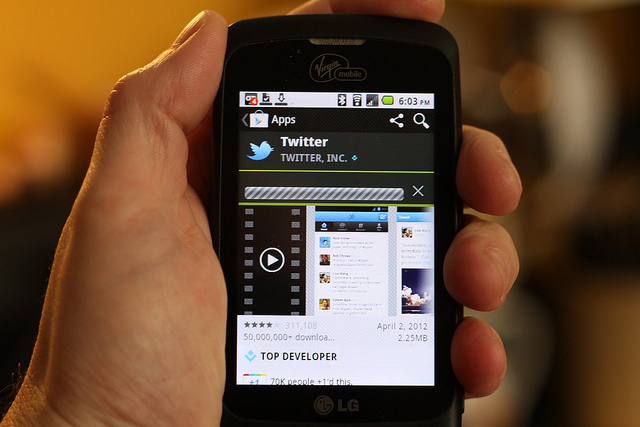 It's been a good couple of months for Twitter (NYSE:TWTR), considering the company's shares have gained 74 percent since its initial public offering on November 6, but newly released Securities and Exchange Commission filings show that the now hotly traded social network was first put in the hot seat by the SEC before orchestrating its IPO.
According to Bloomberg, in the weeks leading up to Twitter's IPO in November, the agency questioned the company's executives on how they planned on Twitter meeting expectations of fast growth, especially when reports have highlighted the network's slowing user growth and continued unprofitability. Twitter's revenue has more than doubled over the past year, but its loss expanded to $64.6 million in the September quarter, more than double that of a year earlier, and the company still isn't expected to realize a profit until at least 2015.
The filings reveal that Twitter addressed the SEC's concerns this fall by explaining that its revenue will hinge more on current users' increased activity rather than an influx of new users signing up for accounts. The San Francisco-based company said it expects the addition of new accounts to slow but that it feels confident in its ability to increase its current users' activity and make them more appealing to ad buyers.
Bloomberg reports that Twitter user engagement is measured by how often users view their timelines. Once Twitter begins bolstering its advertising business, this data will be important for ad buyers who want to know how often their ads will be viewed by users. Twitter told the SEC that it intends to take advantage of its increasingly engaged users and use algorithms to target ads to users with related interests to make advertisements effective and valuable to marketers, eventually expanding Twitter's own profitability.
Though companies like Facebook (NASDAQ:FB) and LinkedIn (NYSE:LNKD) were profitable at the time of their IPOs, whereas Twitter was not, the microblogging platform still stands apart from its rivals in that it boasts some of the highest engagement levels among users. Bloomberg reports that almost 75 percent of Twitter's active users accessed the service on their mobile devices in the quarter that ended in September, and that figure is up from 69 percent in the year-ago period.
Twitter still has a long way to go to prove it can eventually realize profitability, but it maintains confidence that its users will help it do so.
Don't Miss: Will LinkedIn Beat Facebook and Twitter to China?