The Secret for Facebook's Swelling Mobile Ad Revenue? Here It Is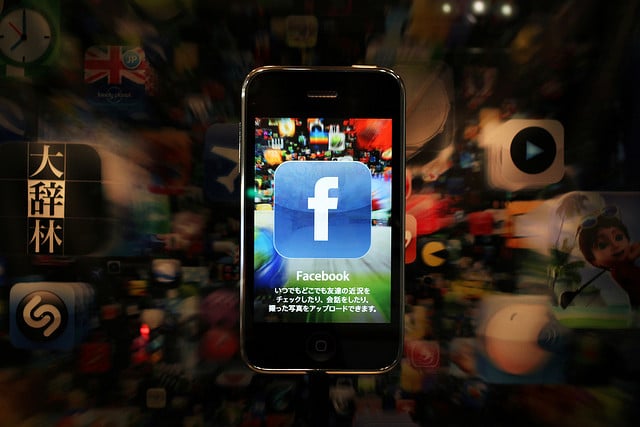 A recent study from Consumer Intelligence Research Partners LLC has shed some light on how Facebook (NASDAQ:FB) managed to snag such high mobile ad revenue.
Facebook reported earnings last week that crushed analyst concerns that the company hadn't yet figured out how to best monetize its mobile platform. The company beat analyst expectations in both earnings and revenue, but the kicker was the $1.6 billion the company pulled in from mobile ad revenue.
That figure is 41 percent of Facebook's total ad revenue, up from 30 percent in the previous quarter and virtually nothing a year ago. Some analysts have predicted that Facebook will soon make more from mobile ads than desktop ones.
Consumer Intelligence Research Partners asked tablet and smartphone users a simple question: which three apps do you use most frequently? The survey was open-ended, with respondents able to write in any app they wanted, rather than choosing from a list. The results found that Facebook was universally the most popular mobile app for both tablets and smartphones. More than 50 percent of tablet users and over 40 percent of smartphone users reported Facebook in their top three favorite apps.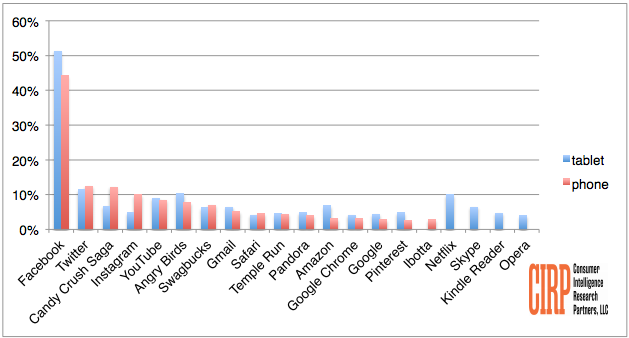 Twitter and Google's (NASDAQ:GOOG) YouTube were the next most popular apps, with 11 percent of tablet users and 12 percent of smartphone users listing Twitter in the top three, and 8 percent of tablet users and 9 percent of smartphone users putting YouTube in their top three. Those figures are still miles behind Facebook's numbers, which goes to show why Facebook has been able to pull in so much cash through mobile ads: the site is clearly an advertiser's best bet if they are looking to access potential customers via mobile.
Facebook is looking to continue its ad success by introducing 15-second, TV-style video ads to the site. Starting later this year, Facebook will begin selling the 15-second slots for $1 million to $2.5 million per day. Facebook is heavily used on a daily basis and allows advertisers to specifically target the demographic they're looking for, which is why advertising on the site is worth so much cash.
While some may be concerned Facebook is running out of options for advertising that won't drive away users – one recent study suggested the social media site charge a monthly fee for an ad-free user experience — the company will likely continue its advertising success.
Follow Jacqueline on Twitter @Jacqui_WSCS