The Week's Biggest Video Game Rumors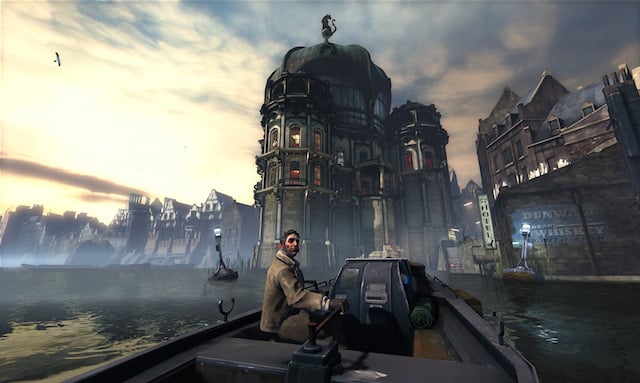 It's rumor time again. This week, we have rumors about a slew of big games, some of which are likely to happen, and others that are a little more dubious.
Is Dishonored 2 in development?
This rumor comes from sources who talked to VG247 and NowGamer, who say that Dishonored developer Arkane Studios is working on a sequel to the game, called Dishonored 2: Darkness of Tyvia. We think there's validity to this one because the original game sold well, at 3.25 million, and was very well received by critics. Also, a developer speaking to IGN said that Arkane is working on a game fairly similar to Dishonored, but he couldn't reveal what it was just yet.
Verdict: Likely
Is Microsoft working on "next gen" Xbox hardware?
The development process for new game consoles is always murky, as companies like Microsoft (NASDAQ:MSFT) and Sony don't want to show their hand before they're ready to make an official announcement. Because the Xbox One launched not even a year ago, now would seem very early to get wind of the next console Microsoft is preparing. Yet that's what this rumor says. It's based on an actual job listing on Microsoft's site that originally called for an industrial designer to "help us create next generation entertainment hardware for Microsoft." Once gamers saw the post and began buzzing about it, Microsoft removed that phrase from the ad.
There's no question that it takes years to develop a new game console, but since the previous generation lasted eight years, Microsoft is probably more interested in continuing work on the Xbox One. The "next generation of entertainment hardware doesn't necessarily refer to Xbox. It could be a set-top box, or a media center PC, or any number of things.
Verdict: Not Likely

Is Call of Duty: World at War II coming in 2015?
A rumor has popped up saying the cover art for the 2015 installment of the Call of Duty series has been leaked on Amazon, and that the game will be Call of Duty: World at War II. Now would be very early for a game to have cover art made for it, especially since the 2014 edition of the series hasn't even been released yet. So we're calling the box art bogus, especially considering every other recent game in the series shows a soldier on the cover, and the alleged leaked art does not. This is about as fake as can be.
Verdict: Not Likely

Is GTA 5 coming to PC November 14?
We know that Grand Theft Auto V is coming to PC, but developer Rockstar hasn't given a release date yet. Danish retailer Coolshop has created a product page for the game, and listed a release date of November 14 right there on the page. Does Coolshop know something we don't? It's possible. Retailers often get this information before it goes public, but this specific date hasn't leaked anywhere else, which makes us question its validity. However, don't be surprised if the game comes out around that time, as that's prime holiday shopping season. That's when lots of games are coming out, and GTA 5 on PC could very well be one of them.
Verdict: Not Likely

Will Dark Souls 2 come to Xbox One and PlayStation 4?
Another possible leak from a European retailer comes from Tesco, which put up a product page for an Xbox One and PlayStation 4 version of Dark Souls 2. The game, currently only available for Xbox 360, PS3, and PC, has sold fairly well at 1.34 million, which could mean a remastered edition is heading to the new consoles. If so, it wouldn't be the first game to get around the lack of backwards compatibility in the new consoles by releasing a remastered edition. Games like Tomb Raider and The Last of Us have received similar treatment.
Verdict: Likely
More from Tech Cheat Sheet: