This Is How T-Mobile Is Challenging AT&T in Prepaid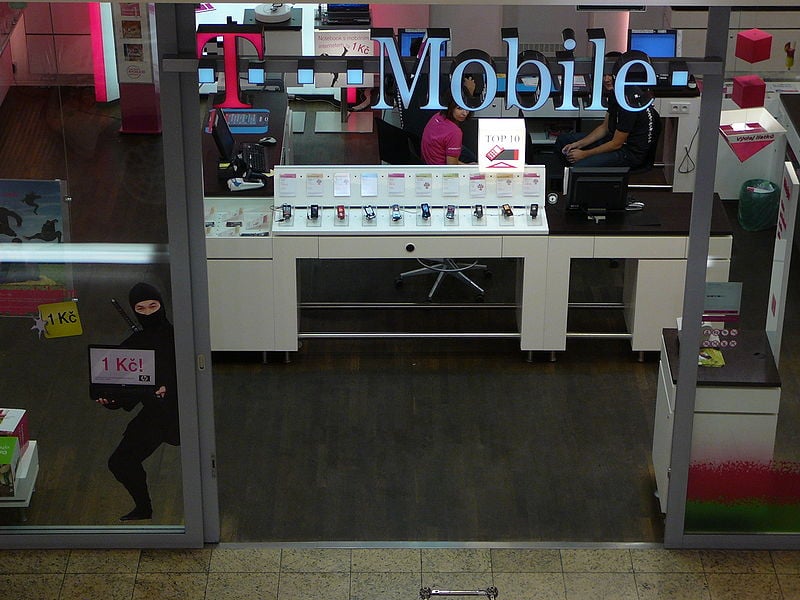 T-Mobile US (NYSE:TMUS) is going head-to-head with rival AT&T (NYSE:T) by expanding its prepaid MetroPCS service to 15 new cities, 13 of which are on the turf of AT&T-owned prepaid service Leap Wireless International (NASDAQ:LEAP).
T-Mobile acquired MetroPCS earlier this year and is now offering prepaid service through the company, running on T-Mobile's LTE network. T-Mobile decided to keep the stores and brands separate from each other. The two carriers' networks were too incompatible to combine, so T-Mobile sells phones that work on the T-Mobile network through MetroPCS prepaid plans, according to a report from Bloomberg.
AT&T bought Leap Wireless earlier this month for $1.2 billion to expand its current prepaid service, GoPhone. The company recently started allowing GoPhone prepaid customers access to its 4G LTE network with different data plans. AT&T reported earnings on Tuesday, and the company is already seeing the damage of an over-saturated market. Earnings came in below expectations, something AT&T blamed on the need to offer discounts on smartphones to woo customers into signing long-term contracts.
MetroPCS offers more data for the dollar than GoPhone. For $40 per month on MetroPCS, a customer gets unlimited calls and texts with 500 megabits of high-speed data. On GoPhone, $40 per month only gets you 200 megabits of high-speed data.
MetroPCS is set to open 1,000 new stores this year, with the company targeting densely populated urban areas including the cities of Baltimore, Houston, and Seattle. "This gets us into those Leap markets now, arriving months in advance of AT&T," MetroPCS Chief Operating Officer Tom Keys said in a company press release. "We've been beating our no-contract competitors hands-down for value, and now, with the strength of the T-Mobile 4G network behind us, that lead is only going to grow. We're setting a blazing fast trail and, with our retail partners, will compete aggressively with our '$40, period' rate plan to win over consumers one-by-one."
As wireless penetration in the U.S. gets closer to 100 percent, carriers are having to work harder and compete more aggressively for growth.
AT&T and Verizon Wireless (NYSE:VZ) are currently the leaders in the U.S. market, but underdogs T-Mobile and Sprint (NYSE:S) are relentlessly pushing to gain more market share. Analysts expect that AT&T and Verizon won't be able to continue their duopoly for long, as any growth that does occur in the market is likely to come from their competitors.
Investing Insights: Is AT&T Stock Undervalued?
Follow Jacqueline on Twitter @Jacqui_WSCS