This is Why Apple's Smartphone Market Disruption is Better Than the Rest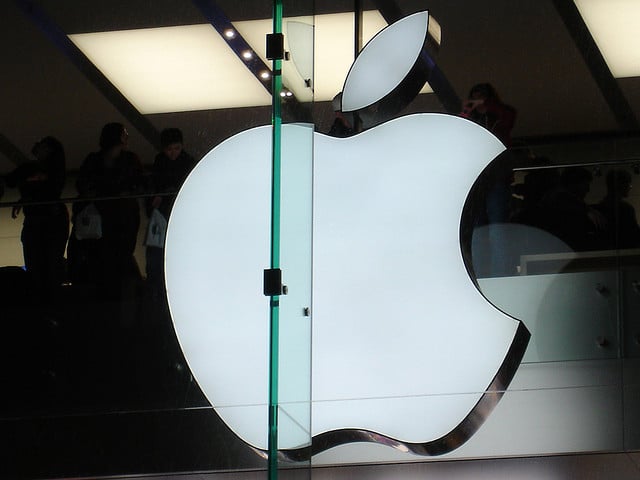 Is Google's (NASDAQ:GOOG) Android platform disrupting the Apple (NASDAQ:AAPL) iPhone market? Although Android-based smartphones made by Samsung have seized the majority of the smartphone market share, "Apple earns so much more than the rest of the mobile industry combined," notes Apple Insider.
According to an editorial by Apple Insider's Daniel Eran Dilger, there are many forms of market disruption and not all of them create significant or lasting value. Using an analysis of the different types of market disruption done by Des Traynor at Intercom, Dilger notes that one of the least valuable types of market disruption is "low-end distribution." Low-end distribution is where mobile device makers like Samsung (SSNLF.PK) are making waves.
However, "taking over the low end of a market is a lot easier to do than attracting premium sales," states Dilger. Not only is there less profit to be made in low-end smartphones, it is also harder for companies to maintain a position of dominance in low-end distribution.
Intercom's report recalls the demise of the Flip digital camera as an example of low-end distribution market volatility. Flip initially disrupted the digital camera market by offering a cheaper version of the digital camera. However, less than two years later it went out of business because customers found an even cheaper digital camera installed in their smartphones, reports Intercom.
How long will Samsung and other Android-based devices be able to hold on to the low-end distribution smartphone market? As Dilger wryly observes, the only market that Android appears to have a secure hold on is the malware market, with a 97 percent share.
Rather than focusing on gobbling up large swaths of cheap smartphone market share, Apple is pursuing "premium profitability, a strategy that has served it well over the past decade," reports Apple Insider.
Apple shares on Friday closed down $4.52, or 1.06 percent, at $423.20.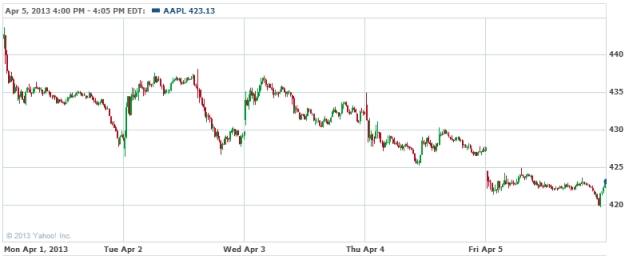 Don't Miss: Apple Wins Key Battle in Samsung Patent War.