This New Player Wants to Take on PlayStation and Xbox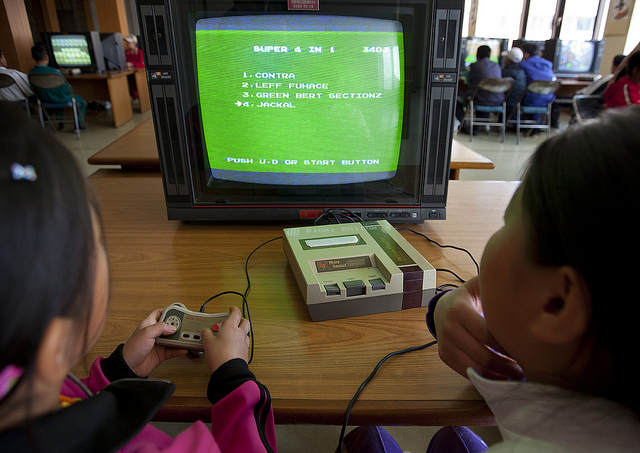 Valve Corp., the world's biggest maker of downloadable PC video games, is reportedly working on its own console that would challenge new the devices from Microsoft (NASDAQ:MSFT) and Sony (NYSE:SNE) being released in time for the holiday shopping season, according to a Bloomberg report.
According to research from IHS cited by Bloomberg, Valve's games account for 75 percent of the global PC gaming market through the company's Steam online store. The company is banking on its 50 million customers and its popular Half-Life titles to help it gain a share in the shrinking video game market, which has been challenged by the rising popularity of cheap mobile games.
According to an announcement on the Steam website, Valve's consoles running on SteamOS will become available at the beginning of 2014. "We're conducting a beta of the overall Steam living-room experience, so we needed to build prototype hardware on which to run tests. At Valve, we always rely on real-world testing as part of our design process. The specific machine we're testing is designed for users who want the most control possible over their hardware. Other boxes will optimize for size, price, quietness, or other factors," the announcement calling for interested users to test the beta version of the system said.
Valve pioneered the concept of downloading games from the Internet through PC's, and Sony, Microsoft, Electronic Arts (NASDAQ:EA), and others have copied their successful model by creating their own downloadable games. "This substantial user base makes Valve and its community of PC gamers a potentially significant threat to other established games platforms," Piers Harding-Rolls, an IHS analyst, told Bloomberg.
Sony and Microsoft will release their new PlayStation 4 and Xbox One devices in November, going head-to-head to challenge gamer loyalty during the holiday season. Valve will certainly face a challenge trying to compete with those gaming behemoths, especially since its device won't be ready until next year. Microsoft has already sold out of Xbox One consoles available for pre-sale, and Sony has already lined up 1 million orders for its device.
A global drop in PC sales as people increasingly turn to mobile devices for their computing needs is surely part of Valve's motivation for creating its own console. How the PlayStation 4 and Xbox One perform will help analysts get a better grasp on the overall health of the gaming industry, as those devices are the first major new consoles to be launched since 2006. Since that time, cheap mobile gaming has eaten away a significant amount of the video game market as people seem less willing to pay high prices for fancy consoles and $50-a-pop blockbuster game titles. What remains to be seen is if developers will find making games for Valve's device worthy of their time, and if gamers will be willing to cough up the dough for yet another expensive console.
Follow Jacqueline on Twitter @Jacqui_WSCS
Don't Miss: Is Microsoft Poised to See Rising Prices?