This Week's 4 Biggest Video Game Rumors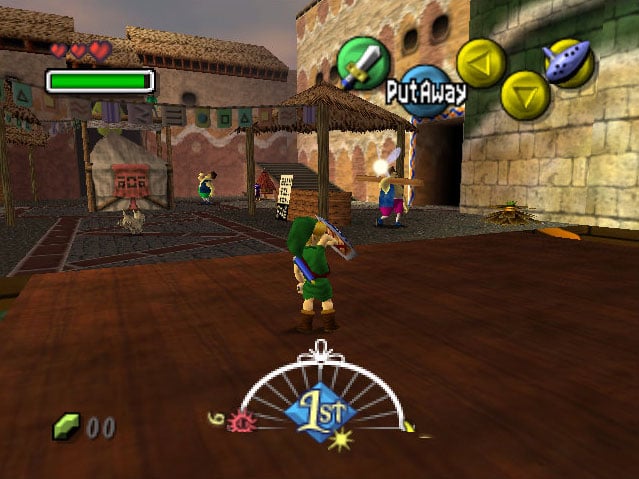 Everyone love a juicy rumor, and all the more if it's likely to be true. Below we run down the hottest video game rumors that have surfaced on the Internet lately and try to determine just how likely it is that they'll come true. So put on your Sherlock Holmes hat and follow along.
Is a Majora's Mask Remake Coming to 3DS This Year?
Nintendo has been in hot water over the last three years thanks to its poor financial results. To help remedy the situation, Nintendo took the opportunity at E3 to announce a slew of upcoming games for the Wii U and 3DS. One game that hasn't been announced, however, is a 3DS remake of The Legend of Zelda: Majora's Mask, a classic from the Nintendo 64 era. However, it seems the game may be heading our way regardless.
The (alleged) evidence comes from an eagle-eyed Target store employee, who noticed an interesting label on a shelf in the video game section. The tag lists a 3DS version of the game, and a scan of the UPC apparently reveals a release date of December 31, 2014 in Target's computer system. We can't verify the pictures, but Majora's Mask on 3DS would make a lot of sense, as the 3DS remake of the game's prequel, Ocarina of Time, was a big hit for Nintendo. Whether these images are real or not, the game is probably coming sooner or later.
Verdict: Likely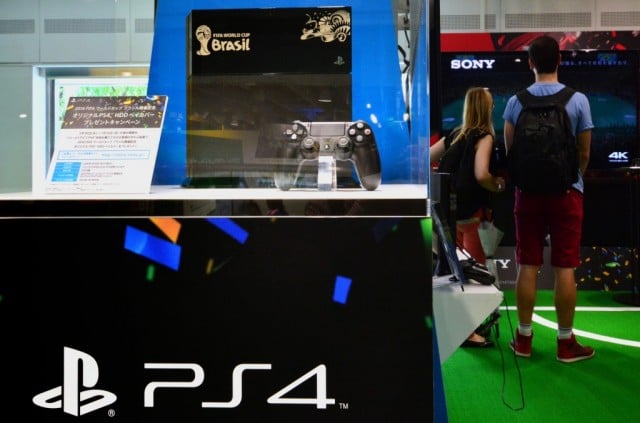 Will the PlayStation 4 Get Media Playback This Month?
It's pretty strange that neither the PlayStation 4 nor the Xbox One are capable of playing video and audio you've acquired elsewhere. After all, both the Xbox 360 and the PS3 can play media from a flash drive or a local server. Since the new systems are more powerful than their predecessors, wouldn't you think they'd every bit as capable?
Rumor has it that a media playback feature is coming soon to the PS4. Industry insider Tidux – who has a pretty strong history of leaking Sony information before it's official — broke the news recently on Twitter. According to Tidux, media playback will be included in a PS4 firmware update, which he says will hit around the middle of August.
Verdict: Possibly

Is Journey Heading to PlayStation 4?
The unique indie game Journey was one of the more critically acclaimed games for the PlayStation 3. In it, you play as a mysterious cloaked figure making a pilgrimage to a mountain. The game contains no words, so your mission is unclear, but the things you see along your journey give hints as to what's going on. It's one of the rare titles that works on an allegorical level and also as a game. There's nothing else quite like it.
According to Sony's official website (in German) that details the company's plans for the upcoming Gamescom trade show, a PlayStation 4 version of the game will be available to play on the show floor. That makes this "rumor" sound pretty likely, doesn't it? It also just so happens that Sony commissioned the creation of the game, so why wouldn't it want to bring the game to its latest system?
Verdict: Very Likely

Is The Unfinished Swan coming to PlayStation 4 and PS Vita?
The Unfinished Swan is another unique indie game that came out for PlayStation 3 in 2012. It stars a boy named Monroe, whose mother dies and leaves him an unfinished painting of — you guessed it — a swan. One day the swan leaps out of the painting and leads him on a chase through a minimalist three-dimensional world whose secrets and puzzles are only revealed when Monroe tosses balls of paint on the floor and walls.
The rumor in question comes from the Korean Game Rating Board's website, which lists The Unfinished Swan as an upcoming title for PlayStation 4 and PS Vita. Giving this rumor even more credence, the game also appeared on the list of games Sony plans to show at the Gamescom show later this month.
Verdict: Very Likely
More From Tech Cheat Sheet:
Want more great content like this? Sign up here to receive the best of Cheat Sheet delivered daily. No spam; just tailored content straight to your inbox.