Video Game Rumors and Leaks of the Week
It's the best time of year to be a gamer, thanks to huge releases like Far Cry 4, Dragon Age: Inquisition, and Halo: The Master Chief Collection. But believe it or not, developers and publishers are still working on other games. Below, we run down the biggest video game leaks and rumors that have popped up over the last week, including a possibly resurrected franchise, Game of Thrones, and Black Friday deals. Let's dive in.
Leaked Black Friday deals
Newspaper ads are printed and sent to deliverers early, so it's not too surprising that Black Friday ads would start to leak out to the press in advance. If you're in the market for new or recent games and consoles, you're in luck, because some good deals are heading our way the day after Turkey Day. GameStop, Target, Walmart, Meijer, Toys R Us, and Best Buy are all dropping prices on video games and gear, at least while supplies last. Here are a few highlights.
PlayStation 4 with The Last of Us Remastered and Grand Theft Auto V will be $400 at Best Buy, Dell, and GameStop
Xbox One Assassin's Creed bundle, including Black Flag and Unity will be $330 at Toys R Us, GameStop, Dell, and Best Buy
Super Mario 3D World Deluxe Wii U console with $30 coupon for later use will be $280 at Meijer
Nintendo 3DS XL Super Mario Bros. 2 Gold Edition Bundle will be $150 at Walmart
Nintendo 2DS with Yoshi's New Island will be $100 at Target
iPad Air 2 will be $100 off at Best Buy
Is this Telltale's upcoming Game of Thrones game?
Telltale has made some truly superb adventure games over the past couple of years, with The Walking Dead: The Game and The Wolf Among Us. These games have incredibly sharp writing and characters so well-drawn that players actually care about them. In short, Telltale is creating a new kind of adventure game that feels both modern and exciting — something no one's expecting for the aging genre. It's quite a feat.
For its next title, Telltale has announced it will release a new game in the same style, this time based on the book and HBO series Game of Thrones. The game will be centered around a family from the North called the Forresters, who are loyal to the Starks. Based on some apparently leaked screenshots that first appeared in Lifelower's Twitter account, it looks like we'll also be seeing some familiar faces, including Tyrion, Cersei, and Jaime Lannister, as well as Margaery Tyrell. The screenshots certainly look legit, but Telltale has yet to confirm them. The game is due out "soon."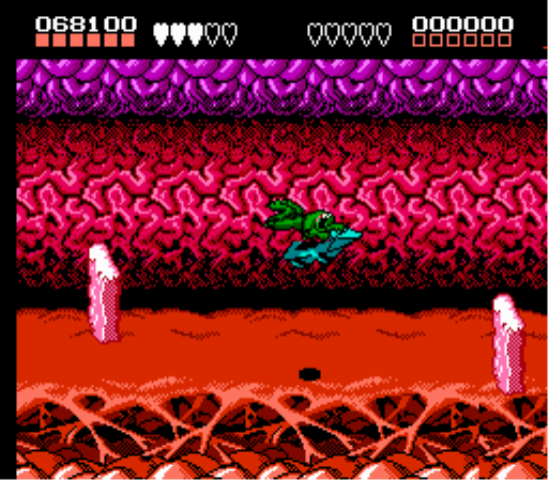 Is Microsoft making a new Battletoads?
A NeoGAF forum user has discovered that Microsoft has trademarked "Battletoads" in the U.S. If you've been gaming since the NES days, you may remember that developer Rare released a game in 1991 based on pugilistic amphibians that traveled across the universe, punching evildoer aliens in the face. The original game was ridiculously difficult, but had a lot of good gameplay ideas. The franchise continued with a Double Dragon crossover and Super Battletoads for Super Nintendo.
So what business does Microsoft have in potentially reviving the franchise? That's anyone's guess, but Microsoft now owns Rare, the company that created Battletoads. And Rare has been quiet since its last game, Kinect Sports. Could Rare be working on a new Battletoads? Seems like a pretty good bet.
Follow Chris on Twitter @_chrislreed
More from Tech Cheat Sheet:
Want more great content like this? Sign up here to receive the best of Cheat Sheet delivered daily. No spam; just tailored content straight to your inbox.