Tick, Tock: Microsoft Pushes CEO Decision Back Another Month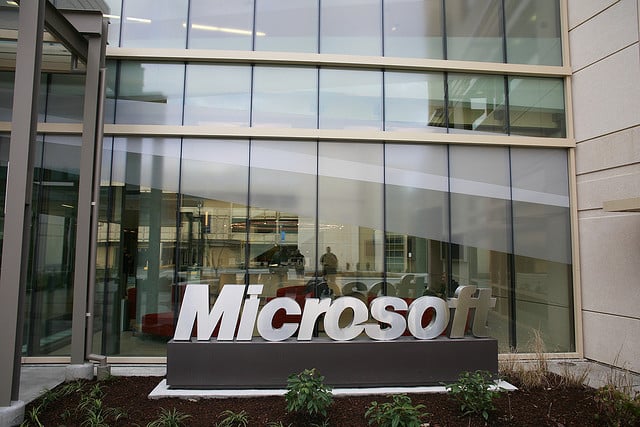 We've waited a long time, but it looks like we're about to wait some more. Just one day after Ford (NYSE:F) CEO Alan Mulally asserted, once again, that he would stay with his auto company until the end of 2014, insider sources revealed that Microsoft (NASDAQ:MSFT) now does not expect to name a new CEO before February. This shouldn't come as a huge surprise to consumers, considering current CEO Steve Ballmer said back in August that the search process could take up to a year, and executives warned in December that Microsoft still was not ready to appoint a new chief, but many still hoped that the CEO search would be concluded by January of the new year.
For many months, consumers, investors, and analysts had Mulally pinned as Ballmer's successor, drawing on his expertise in company comebacks along with his friendship with the current CEO. Rumors swirled that Mulally would leave Ford early and jump ship to Microsoft, but the CEO has now asserted time and time again that he will remain at the auto company until the end of 2014, and consumers are finally starting to believe him.
It isn't clear whether Mulally's assertion Tuesday really left Microsoft in a lurch, or the tech company wasn't planning on enlisting him anyway, but both Re/Code and Reuters came out with new stories Wednesday, reporting that Microsoft definitely wouldn't name a CEO before February, so at least some speculation has been raised. Now, Reuters reports that Microsoft's internal candidates currently seem the obvious choices for the job, especially in light of comments by Microsoft about the importance of tech know-how for the top job.
Though it is definitely interesting timing that the day after Mulally assured his stay at Ford until 2014, Microsoft sources asked for more CEO search time, Re/Code points out that it is possible that Microsoft's chairman simply has a lot on his plate in January, and that is why sources are now warning that the decision will be pushed off until February. Ballmer is of course involved in the search, but Bill Gates has been reported to be the key player in the operation, and because the first month of 2014 is such a busy one for the chairman with his foundation, it is entirely possible that he can't make time to make any decisions until February. One source explained via Re/Code, "This is a Gates search, even though the board is very involved. But nothing is going to happen without him, especially since he will be much more involved in the company going forward."
Microsoft is also due to report its second-quarter earnings on January 23, which further complicates matters for the end of January. Those earnings, coupled with CES 2014 and Gates's commitment to his foundation this month, spell out a busy time of year for Microsoft, and seeing as the company warned back in August that a search for Ballmer's successor could take up to 12 months, it is possible that the search team simply feels okay about taking its time.
Nonetheless, when Director John Thompson released a statement in mid-December saying, "We're moving ahead well, and I expect we'll complete our work in the early part of 2014," it's safe to say that many consumers and investors got their hopes up. Re/Code reports that may thought Thompson meant January, but as it turns out, he didn't. So, now it's still a waiting game, and rumors will certainly continue to surface. A number of front runners including enterprise chief Satya Nadella, Tony Bates, and  Nokia (NYSE:NOK) chief Stephen Elop have already been highlighted as possible successors, but there's still a possibility that Microsoft will pull one over on us, and until then, we'll just have to wait and see.
More From Wall St. Cheat Sheet: