Time Warner May Still Get a Chunk of Hulu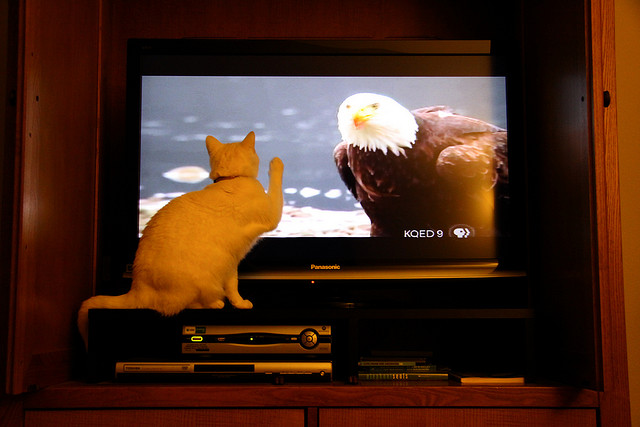 The owners of Hulu LLC announced last week that the online TV streaming service is no longer for sale, after a bidding war drove offers for the company as high as $1 billion. Despite the refusal to sell the company, one offer seems to still be on the table.
Time Warner Cable Inc. (NYSE:TWC) previously expressed interest in buying only a stake in Hulu — rather than the company as a whole — and Hulu owners Comcast Corp.'s (NASDAQ:CMCSA) NBCUniversal, Walt Disney Co. (NYSE:DIS), and News Corp.'s (NASDAQ:NWS) newly spun-off media arm 21st Century Fox are still considering Time Warner's offer to buy a 25 percent stake in Hulu.
Hulu's owners decided to put the company up for sale after Fox and Disney reportedly couldn't come to an agreement on the site's direction, but changed their minds after determining the huge value creating a real competitor to TV streaming industry giant Netflix (NASDAQ:NFLX) could have for the companies.
Hulu's owners announced on Friday that the company was no longer for sale, and that they would invest $750 million in growing the company. Disney Chief Executive Officer Robert Iger said that "the future of Hulu is bright," and so the companies decided to hang on to the service rather than sell it. Iger said that Disney and Fox were able to come to an agreement about Hulu's direction after realizing the service's value.
Web TV streaming services like Hulu and Netflix have exploded in popularity. They offer a cheap alternative to traditional cable for those looking to save money, and are popular among young people who have never purchased traditional TV service. Traditional cable and satellite TV operators are trying to get in on the fad. DirecTV (NASDAQ:DTV) made a $1 billion bid for Hulu in the hopes that it could offer Hulu either alongside, or in lieu of, its regular satellite TV packages.
If the deal with Time Warner goes through, Hulu will have access to that company's programming, in addition to the programming it already gets from Disney and Fox. Although Hulu isn't currently profitable, both the influx of cash and increased programming could help turn Hulu into a stronger competitor against other TV streaming services.
Follow Jacqueline on Twitter @Jacqui_WSCS