Top 10 Brands Consumers and Investors Love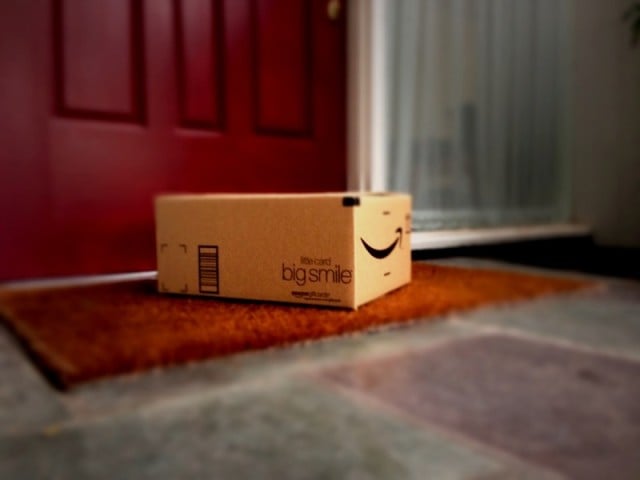 A powerful brand is one of the most recognizable economic moats in Corporate America. With the global economy remaining sluggish, consumers are still cautious when deciding which companies receive their attention and hard-earned dollars. However, some companies are clearly winning the battle over others.
YouGov recently released its BrandIndex rankings for 2013. The index provides a measure of brand perception among the public and multiple sectors. It measures everything from word of mouth and general impression, to quality and purchase intent. The company interviews thousands of people from a panel of 2.5 million people online to collect information around the world.
In the United States, consumers favor technology-related brands, as the Internet continues to play an ever-increasing role in our daily lives. Here's a look at the top ten publicly-traded brands in America, according to YouGov's BrandIndex.
10. Netflix (NASDAQ:NFLX)
Score: 22.7
Founded in 1997, Netflix has become an entertainment staple in millions of households across America. Netflix now has more than 40 million members, according to the company's latest quarterly report in October. That is up from less than 30 million a year earlier. Netflix's original series House of Cards was the first Internet TV series to win a Primetime Emmy Award. Shares of Netflix have more than tripled over the past year.

9. Samsung (SSNLF.PK)
Score: 22.8
Samsung is a South Korean multinational conglomerate that is quite popular with Americans and the world. Samsung appeared most frequently on the BrandIndex, emerging in the top ten lists for ten of the fifteen countries tracked. In October, Samsung announced global sales of its flagship Galaxy S4 handset reached 40 million units in only six months. Shares of Samsung are down about 4 percent over the past year, but have gained 62 percent over the past three years.
8. Kindle (NASDAQ:AMZN)
Score: 23.8
The Kindle Fire HD and the 7-inch Kindle Fire HDX were Amazon.com's best-selling items during the holiday shopping season. In fact, a quarter of Amazon's Kindle eBook sales in the U.S. came from independent publishers.
7. Cheerios (NYSE:GIS)
Score: 23.9
The popular breakfast cereal by General Mills attracted attention early in the year by announcing the Peanut Butter Toast Crunch and Honey Nut Cheerios Medley Crunch. More recently, General Mills said it will soon offer Cheerios that no longer use genetically modified ingredients. Shares have increased 20 percent over the past year.
6. V8 (NYSE:CPB)
Score: 24.7
The popular juice brand is owned by Campbell Soup. The brand's "Need a Little Kick" and "Could've had a V8" campaigns were highly successful among consumers in recent years. In December, Campbell Soup was named as a top company for corporate citizenship in the Civic 50, an annual initiative that identifies companies for their commitment to improve the quality of life in the communities where they do business. Shares of Campbell Soup have gained 20 percent over the past year.
5. Walgreens (NYSE:WAG)
Score: 24.8
The Illinois-based company continues to improve its standing with consumers after forming a new alliance with Express Scripts, one of the largest pharmacy benefit management organizations in the United States. In December alone, Walgreens increased sales 7.2 percent from a year earlier. Prescriptions filled at comparable stores increased by 5.3 percent. Shares of Walgreens are up more than 50 percent over the past year.
4. YouTube (NASDAQ:GOOG)
Score: 25.1
Google purchased YouTube in 2006 for about $1.65 billion. Since then, the video-share website has expanded its viewing audience and dominates online traffic. Google Sites, driven primarily by video viewing at YouTube.com, ranked as the top online video content property in November with 163.5 million unique viewers, according to the latest report from comScore. AOL was the closest competitor with only 73 million viewers. Shares of Google have jumped 52 percent over the past year.
3. Lowe's (NYSE:LOW)
Score: 25.9
The rebound in housing was strong enough to keep Americans shopping at Lowe's. In the quarter ending November 1, 2013, Lowe's reported a 26 percent increase in net earnings compared to a year earlier. Lowe's also embraced social media by launching a dozen 6-second ads on its Twitter (NYSE:TWTR) and Facebook (NASDAQ:FB) pages featuring home improvement tips. Shares of Lowe's have gained 36 percent over the past year.
2. Ford (NYSE:F)
Score: 29.5
Ford was America's best-selling vehicle brand in 2013 for the fourth consecutive year. Retail sales for the Ford brand jumped 14 percent in 2013, with cars up 12 percent, utilities up 13 percent, and trucks up 17 percent. There was a variety of success across Ford's lineup. Annual sales records were set for the Fiesta, Escape, and Fusion. After logging eight straight months of sales above 60,000 vehicles, the F-Series posted sales of 74,592 vehicles in December. In fact, the F-Series is now the best-selling truck for 37 years and best-selling vehicle for 32 years. Shares of Ford have increased 15 percent over the past year.
1. Amazon.com (NASDAQ:AMZN)
Score: 30.6
The world's largest online retailer was the most favored brand in America last year, swapping places with Ford. In addition to its Kindle lineup, Amazon.com expanded its consumer reach by selling more than 36.8 million items worldwide on Cyber Monday. That totals a record-breaking 426 items per second. Looking forward, YouGov believes Amazon Prime, which offers free shipping and access to Amazon Instant Video, may be one of the retailers biggest growth drivers. Shares of Amazon are up nearly 50 percent over the past year.
More From Wall St. Cheat Sheet:
Follow Eric on Twitter @Mr_Eric_WSCS