Trend in Consolidation Continues with AT&T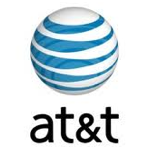 The trend of mergers and acquisitions continues in the wireless industry. AT&T (NYSE:T) announced last Friday that it has agreed to purchase Leap International (NASDAQ:LEAP), the prepaid wireless provider, for $15 a share. AT&T made the move to buy Leap after it failed to purchase T-Mobile.
AT&T's total cost for the acquisition, which includes Leap's stock, retail stores, and all other assets is $1.2 billion. Leap is a San Diego-based company that sells wireless through its Cricket brand.
By purchasing Leap, AT&T will get access to a lucrative pre-paid market. While keeping the Cricket brand name, AT&T is planning to make its fastest Internet 4G LTE available to Cricket customers. It is also going to expand Cricket to more cities.
AT&T has also said that it plans to take advantage of Leap's unused spectrum and expand its LTE network. In a statement, AT&T said "The combined company will have the financial resources, scale and spectrum to better compete with other major national providers for customers interested in low-cost pre-paid service."
Leap already serves customers in 35 states. At the end of this year's first quarter, the company had 4.63 million customers, which was a drop from last year. The company's revenue had also fallen by 4.3 percent. The proposed deal still needs to be approved by the Federal Communications Commission, and AT&T thinks that the deal could close in about six to nine months.
This deal comes after AT&T tried to acquire T-Mobile for $39 billion and failed because federal regulators would not approve it. The industry has seen a lot of consolidation recently as just last month Softbank bought Sprint Nextel (NYSE:S). Wireless providers continue to merge to stay competitive.
Don't Miss: 5 Blazing Fast Under $25K Cars for One Hot Summer.