TSMC: Apple's 64-Bit Processor Spurs Higher-Tech Chip Manufacturing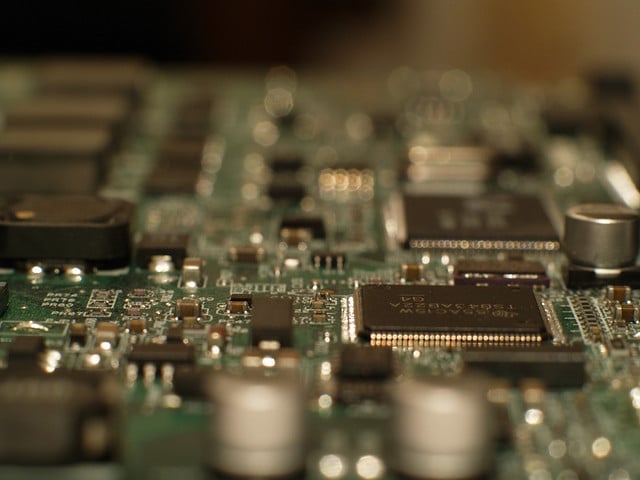 Last fall, Apple Inc. (NASDAQ:AAPL) announced the advent of its new 64-bit processor and the mobile device industry plummeted into a frenzy.
After Apple's processor was announced in September, rivals like Qualcomm galvanized to produce their own versions. Incidentally, Qualcomm is bracing to announce a whole fleet of 64-bit chips in the next few months, and another rival, MediaTek, has joined in, announcing its own 64-bit processors. And guess what? They all need a manufacturer.
As a result, chip-manufacturer TSMC is ramping up its production to meet the surging demand; the company, which is the largest contract chip manufacturer in the world, is also thought to be Apple's chosen manufacturer for its up-and-coming A8 processor. As it stands, the company has already seen growth; TSMC reported that its net profit reached NT$47.9 billion (about U.S. $1.6 billion) up from NT$39.6 billion in the same period a year ago, CNET reports.
"If you observe the mobile device industry, in the past six months we do see the…conversion to 64-bit [in processors] after the Apple [64-bit A7 processor] announcement," said Mark Liu, co-CEO of Taiwan Semiconductor Manufacturing Co., according to CNET.
Big changes are in store for TSMC in order to keep up with what co-CEO C.C. Wei calls the "fastest ramp in TSMC history."
"In one year we have fielded [a team] of 4,600 engineers and 2,000 operators in two fabs (manufacturing facilities)," Wei added, per CNET.
The company also plans on adding a 20-nanometer manufacturing process this year, which can offer chips at 30 percent faster speeds and 25 percent less power when compared with the 28-nanometer process.
Now, though, the 64-bit processors are made using a 28-nanometer manufacturing process, and already 34 percent of TSMC's revenue comes from the technology. Among the customers that contract with TSMC for chips manufactured using the 28-nanometer process are Nvidia, Qualcomm, and Apple, though TSMC anticipates that the 20-nanometer process will account for 10 percent of its revenue in 2014.
"We see increased demand for 20-nanometer this year as well as next year," Mark Liu said, according to PC World.
More From Wall St. Cheat Sheet: