Twitter CEO Goes to China: Will the Site Follow?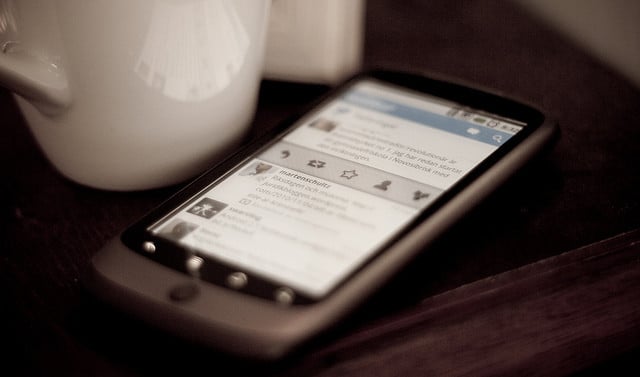 Twitter (NYSE:TWTR) CEO Dick Costolo is making his first visit to China, Reuters reports, but the company is saying that the visit isn't an attempt to get the microblogging site unblocked by the Chinese government. China represents a huge potential market of Internet users, but strict censorship rules have prevented many social media sites like Twitter and Facebook (NASDAQ:FB) from being used by Chinese citizens.
Costolo will spend his trip in Shanghai, meeting with government officials, professors, and students during his three-day visit. He'll meet with officials representing the Shanghai Pilot Free Trade Zone — which was created to test a loosening of market restrictions but likely won't relax censorship laws — and participate in a roundtable discussion with students and academics at Fudan University. He doesn't plan to visit the capital city of Beijing.
"Dick is visiting China because he wants to learn more about Chinese culture and the country's thriving technology sector," a spokesman from the company told Reuters.
While Facebook CEO Mark Zuckerberg has frequently visited China and believes that cracking the market there is essential to his vision of connecting the entire world to the Internet and its biggest social network, Twitter has recognized that it's unlikely to gain a foothold in China unless censorship laws are relaxed.
Twitter is officially banned in China, but some citizens get around the rules by altering their VPN. Reuters said that a few notable figures in China run active Twitter accounts, including artist Ai Weiwei and a few state-run news agencies.
Tech companies that want to operate in China have to play by China's rules and comply with strict censorship laws. Apple (NASDAQ:AAPL), which has prioritized China as a major new frontier for the iPhone, recently had to censor an anti-censorship app that popped up in the iOS App Store. OpenDoor is an app that allows users to access the Internet anonymously by randomizing their IP addresses. The app has only been banned in China and is still available elsewhere.
Microsoft's (NASDAQ:MSFT) search engine, Bing, recently came under scrutiny when it was discovered that the search engine censored search results for all Chinese speakers, not just those coming from the country. Microsoft attempted to blame the search discrepancies on a routine error, but evidence from a variety of sources that searched for controversial terms like "the Dalai Lama" seemed to confirm that Microsoft was censoring information on topics that the Chinese government would deem sensitive information.
Meanwhile, Twitter has been focused on growing its business amid concerns by some analysts that the site is overvalued. The site recently cut a deal to buy 900 patents from International Business Machines (NYSE:IBM) to flesh out its paltry patent portfolio, something the company will need as it grows and becomes more vulnerable to patent litigation; Twitter also announced a redesign of its site's interface. These changes are more likely to influence Twitter's growth than a surprise entry into China, although Costolo's visit will have many speculating about what would happen if Twitter chose to cooperate with China's censorship rules.
More From Wall St. Cheat Sheet:
Follow Jacqueline on Twitter @Jacqui_WSCS